White Lotus Home
GREEN COTTON DUVET - Non Washable
GCDUVET0104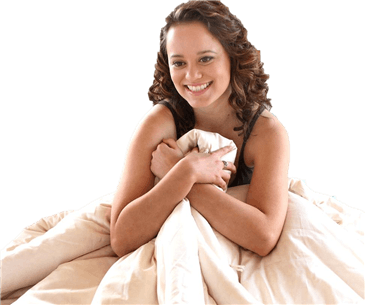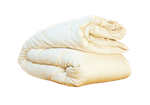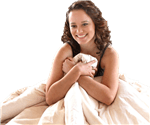 $133.00
In Stock!
Our Green Cotton Duvets are made with 100% US Grown cotton, and encased in 100% Organic Sateen Fabric.

Our luxurious sateen is spun in the USA from 100%

USDA-certified organic cotton yarn and handmade in our NJ manufacturing location.

So soft you can use them without a duvet cover. Available in standard sizes, and compatible with our many duvet cover options.

Handcrafted in the US the 100% Organic Cotton Sateen casing makes it feel as soft as butter. This is a healthy and friendly alternative to synthetics or down.

Our duvets are great for all year round, you can also order a cover in many of our fabrics.

Our handmade duvets should be dry cleaned or spot cleaned only. Do not place in machine wash as your duvet will get ruined.

Removable, washable zippered covers available separately.

NOTE: Because White Lotus Home does not add perfumes, formaldehyde, or dyes to our natural fibers and materials, some of our items will retain their natural scent. Samples of our fibers are available for free by contacting our sales department by email: sales@whitelotushome.com or by calling 732-828-2111.

Most White Lotus Home mattresses can be made up in 8 inches thick.
Please note, unlike our other mattresses, standard Mattress height for a Lotus Sleep and Evergreen Sleep System is 7". The Topper is 3". Custom heights are available, please contact us for more information.
What is the difference between a White Lotus Home Futon and a White Lotus Home Mattress?
All of our mattresses can be made in "Futon" and "Mattress" styles. The differences between the two are simple:
A Mattress is made standard at 6" thick, while a Futon is 5" thick.
A Mattress comes with side handles to help maneuver its size, but a Futon is made without handles.
A Mattress has side panels that give it a boxier shape, while a Futon has rounded sides.
These differences allow us to make Futons out of the same high-quality material as Mattresses, but for less cost.
Our artisans handcraft your product to order. Our normal lead times for Mattresses & Toppers are 2-4 weeks and smaller bedding items like pillows, sheets, duvet, etc. are at 1-2 weeks. This lead time can change depending on the time of the year by +/- 1-2 weeks.
Here is a video that includes, the over 100 year old Mill, where White Lotus Home has been getting our green cotton from, for over 15 years: THE GREEN COTTON PART STARTS 40 SECONDS INTO THIS VIDEO!
To review ALL Frequently Asked Questions click here!
FREE SHIPPING in the contiguous USA for all White Lotus Home Products!
Shipping to Alaska, Hawaii and International is available for an additional fee. After placing your order online, if you are not in the contiguous USA, we will contact you with total additional shipping fees. You can also send an email with your order and address to: info@whitelotushome.com for final shipping cost, before placing your order, if you are not in the contiguous USA.
White Lotus Home delivers to most of the Tri-County Area (NY/NJ/PA) for FREE. If you are not in our home delivery area, your product will be shipped using the best shipping method available at that time like FEDEX, UPS, a Freight Delivery Company or the United States Postal Service. It is up to the discretion of White Lotus Home as to which service is used.
Need help with setting up your new mattress or furniture? White Glove HOME Delivery Service Available in some areas for an additional fee. Inquire within!
HOW DO I TAKE CARE OF/CLEAN MY MATTRESS AND BEDDING?
Flipping your White Lotus Home mattresses regularly is highly recommended, keeping them on a slatted surface so that air can circulate through it and airing them out every once in a while are the keys to their longevity. White Lotus Home always recommends using a mattress pad. We have them available under bedding.

To clean it: we recommend spot cleaning your White Lotus Home bedding and mattresses with 3 parts water and one part vinegar. You can also substitute the vinegar with a laundry detergent. There are a number of chemical free detergents that may help. You do not want to have a damp White Lotus Home mattress laying around. Letting the sun hit it or drying it with a hair dryer would help.

Please note that all this suggestions are at your own risk...We hope these suggestions help!
For additional questions, please review our frequently asked questions.
What do you think of this product?
Share your thoughts with the White Lotus Home community.