Need it Now? Review our QUICK SHIP list.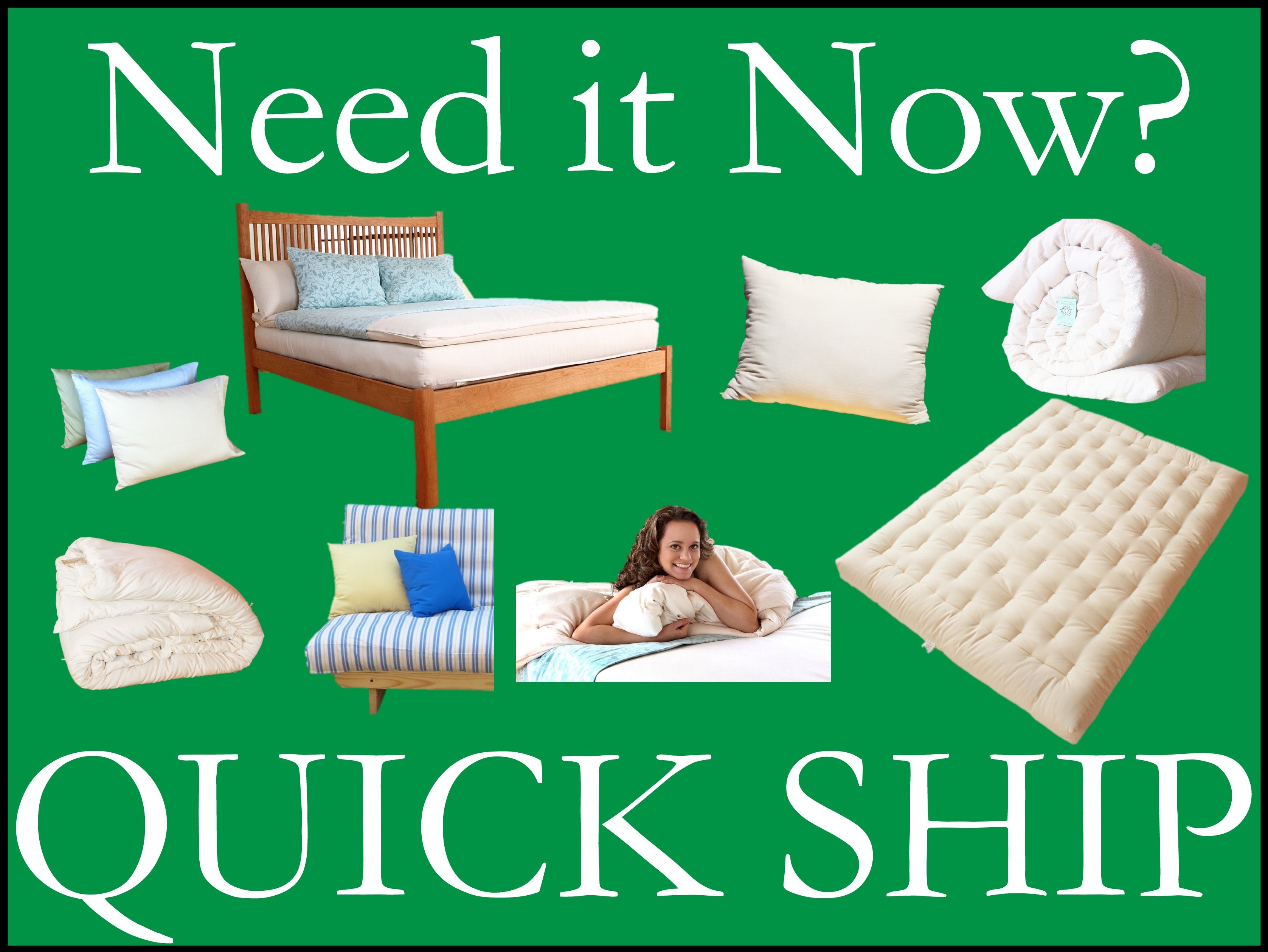 In-stock Custom, Discontinued, & Display items priced as marked.
Other in-stock items, including overstock priced as marked.

These items are all in-stock and available for shipment.
Updates are made LIVE: this list represents available items eligible for our Inventory Sale.
Please note that all products are Final Sale and are exempt from our standard Return & Exchange Policy.


---
Our skilled team of artisans crafts each item by hand from the finest materials nature can offer, and those who've tried us agree that White Lotus Home products worth the wait. But what if you need your handmade bedding in a rush?
These products are in stock and ready to take home, giving you the chance to save on all in-stock mattresses, pillows, and bedding. Each piece features the quality you expect from White Lotus Home, but without the wait!
But act quickly --- once they're gone, they're gone!
Contact us directly if you would like to take home our natural & non toxic bedding.
---
Ordering Quick-Ship Products
Want to lock in your order now? We offer the following methods of payment:
Ordering by phone
Call a Bedding Professional to finalize your order.
(877) 426-3623


Ordering by email
Please provide your name, address, and desired product(s).
A Bedding Professional will forward an invoice for payment.
Ordering by PayPal
Please provide your name, address, and desired product(s). A receipt will follow within 24 hours.
Do note that 7% Sales Tax applies to all orders shipping within New Jersey.
Send direct payment via Paypal to:
LS@WhiteLotus.net