Testimonials
What are our customers saying about White Lotus Home?
Our customers say many great things about us. We have been helping our customers save the Earth while they sleep since 1981, and we know this industry.
Read what people are saying about White Lotus Home below, or check out the latest customer feedback on our White Lotus Home Facebook page here.
Aug 28, 2015 at 4:17 PM
Maria phoned in answers. VERY happy customer!
Pillow exceeded expectations. Better than organic pillow from Costco. Lots of uses around the house, and kids love it. Differently? Didn't know about free samples. Would have asked for samples in addition. Everything else is wonderful. Looking into another purchase.
LMS
---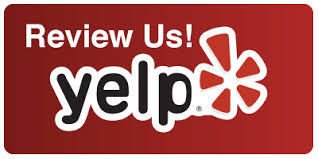 Rosie D.
Miami Beach, FL
5.0 star rating 8/24/2015
I recently received a package from my best friend back home and it's a pillow set from this store. It is 100% organic and it feels amazing! The quality is perfect and you can tell that a lot of labor and love is put into their product. I'm definitely ordering more items for my home from White Lotus. Thank you guys (and my BFF)!
---
Isabela, Puerto Rico
5.0 star rating 7/27/2015
Organic and TOXIN FREE bedding handmade in the USA....and they ship ANYWHERE ( a plus for me)...an immense range of all natural products, all free from carcinogens that will allow you to sleep like a baby...
---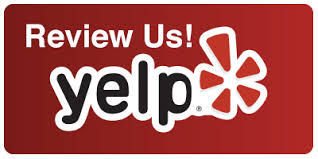 5.0 star rating 7/21/2015
The Kapok pillow I ordered has really helped me enjoy a comfortable sleep. A great buy, thanks !!
---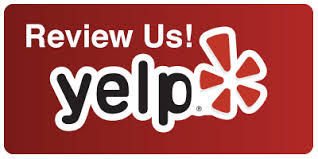 Ftr V.
Little Falls, NY
5.0 star rating 7/16/2015
American made, American products... Natural, cotton, organic.
Support this small, American company that makes super high end
products for very reasonable prices.
---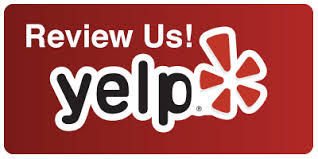 5.0 star rating 7/17/2015
Finally White Lotus is in Miami!!! The best organic bedding store ever!! Purely handmade organic bedding store... They have a beautiful showroom. You won't be disappointed ;)
---
4.0 star rating 7/14/2015
The best sheets and pillows I've ever owned. Really, they're worth the cost to buy locally.
---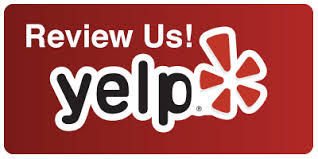 This may be one of Brooklyn's best hidden gems. I've been searching a lot of different stores for a comfortable mattress. I was looking for an extra firm mattress and White Lotus was the first place I found that actually had a bed that truly ranged from soft to very firm and extra firm. I went back to the store 3 different times and spent probably 6+ hours just trying out their different mattresses and laying on them to get a good feel. Marlon never made me feel rushed and never pressured me. He answered all my questions and offered really good solutions to various different bedding products I was looking for to go along with my mattress. Marlon was so great about quoting us prices and he doesn't try to kill you with customization fees for an inch here and there the way most companies jack up the prices. We spoke to a couple of other reps too and everyone was very friendly and helpful. My husband and I ended up buying the popular boulder mattress with wool topper, their wool pillow and a custom cushion. White Lotus is one of those places where you get superior customer service, five-star products and you'll feel good to be able to support an honest local business.
---
Bets M.
Miami, FL
5.0 star rating 7/15/2015
First to Review
Extremely excited that they opened a store in Miami. I was able to shop on opening day and take advantage of their great specials. This company makes organic living affordable! Now all my bedrooms are organic. Everyone can sleep longer and healthier. Thank you White Lotus!!
---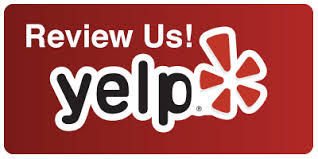 I'm so glad White Lotus Home is now in Brooklyn. I bought wool pillows, several decorative pillows, hand sewn sheets and a boulder mattress from the High Park, NJ store and have been very happy with the personal, high touch service. Knowing what's in my mattress and pillows and where it's made are reassuring. Buying a mattress is an investment and I love being able to go there and being taken through all the options without feeling pressured.
I was impressed with the factory and that you can see your mattress being crafted. What a rarity. There's nothing quite like sleeping on a natural, handcrafted mattress!
---
By ihrmc on June 14, 2015
Size: 60x80x8 - Queen 8" Mattress
I have a king Dreamton cotton and wool mattress from White Lotus home. I have had it for over a year now and it is still great. I love that it is chem free and made in America. I have ordered a number of other items directly through them, including their organic decorative pillows (which feel like thick marshmallows) and some stowaway futons and covers. The customer service is fabulous, custom orders are accepted, and their sales are great.
Comment
Thank you for your feedback.
---
Sohini Mimi Striuli?
March 30 ??
YES! My 100% organic Queen Mattress has arrived and I'm beyond pleased smile emoticon Why, for 2 fundamental reasons; the supreme quality and the comfort, besides the fact its organic. My instincts were right, with plenty of mattress companies to pick from and doing my research this has been the best decision I could have made.
I will be sleeping well, waking up fresh and rested which is pinnacle for my well-being and optimal mental function!
Thank you White Lotus Home.
A happy customer and many more on my end smile emoticon
---
Katrina Cribley?
February 6 ??
Just wanted to say THANK YOU for the organic cotton pillow I won recently through a contest. I LOVE it! It's comfortable and non-toxic, what more could I ask for? Great pillow, great customer service, great company! ?#?whitelotushome? ?#?organicpillowgiveaway? ?#?organicbedding?
---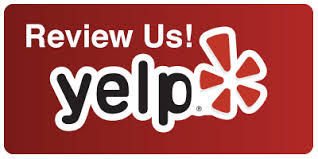 5.0 star rating 9/18/2012
I purchased a organic mattress and I am happy And wondering why I didn't buy this sooner. Great staff and very helpful. Delivery as scheduled ... I highly recommend !!!
---
Bets M.
Miami, FL
5.0 star rating 9/18/2012
I never realized what a difference these mattresses make until I purchased one for my newborn. He sleeps so well on this mattress and the bedding are a perfect compliment. They help with his allergies and keeps him from having any episodes. I huge thank you to this company for making the life of a mommy easier!!
---
lily q.
Warwick, RI
5.0 star rating 12/2/2012
Do not underestimate the importance of what you're sleeping on- you spend many hours every night breathing in whatever your pillows, mattresses and bedding is made of. Most commerical "sleepware" has added chemicals that are known to be toxic. If you have an infant or child (who spend much more time sleeping than we do) this is doubly important as their small bodies are still developing. This company is ethical and produces quality, safe products. Yes, it costs more, but when it comes to bedding, we get what we pay for. It's an investment in health and will last many years.
---
Jules P.
Irvine, CA
4.0 star rating 12/2/2012
Great company, great products. Constant sales going on and the staff is really helpful! They even have frequent free pillow giveaways, which is really nice! I've ordered pillows from this company before for myself, my partner and my daughter and we all have different needs for sleep support. It's really nice to know there is a quality company out there who still cares for their customers and believes in high quality products!
---
Michele E.
Tehachapi, CA
5.0 star rating 12/2/2012
Bedding is an often overlooked source of toxins in our home. The chemicals in mattresses have been linked to SIDS. There are so many environmental toxins that we cannot avoid, it is very wise to avoid them where we can. We spend a third of our life in bed! White Lotus is a reputable company that creates quality products that are environmentally sound. Highly recommend.
---
Karen H.
Winchester, VA
5.0 star rating 12/1/2012
I love my cotton wool mattress! It's the most comfortable mattress I've ever slept on, and I don't wake up asthmatic every day like I did from conventional mattresses.
---
Karen H.
Winchester, VA
5.0 star rating 12/1/2012
I love my cotton wool mattress! It's the most comfortable mattress I've ever slept on, and I don't wake up asthmatic every day like I did from conventional mattresses.
---
Jason H.
Arma, KS
5.0 star rating 12/2/2012
If you care about what you are sleeping on, look to White Lotus. We have 2 wool pillows and have a bed comping our way in the next few weeks. Natural or organic, toxic free is the way to go for your whole family and White Lotus has it all. Handmade American way!
---
Date: Fri, Mar 16, 2012
Subject: RE: Stow away mattress
To: sales@whitelotus.net
"Hi Katrina,
Just wanted to let you know that I received the check today. Thank you. I LOVE your mattresses and will be purchasing more soon! All my kids sleep on them, and we especially like the FRESH cotton smell when we first get them. I'm from Egypt so for me since everyone there sleeps on a cotton mattress, it brings back childhood memories :)
Thanks again.
G."
---
Caitlaegn K.
Brockport, NY
5.0 star rating 12/2/2012
I bought two mattresses from White Lotus during their July 4th sale and ended up paying less than what I would have for chemical-laden conventional mattresses. The staff was courteous and informative both times that I called (and very understanding when I asked to delay shipment for a week until my next payday). I am passionate about subjecting my daughter, my husband, and myself to as few dangerous chemicals on a daily basis as possible, but on my very tight budget I never dreamed that I would be able to afford all natural mattresses for my family. Their sale, along with their policy of letting you pay in two separate installments, made it possible. I got two of the wool/cotton blend mattresses and I have to say, I honestly could not be happier! I was a little worried because I have always preferred cushy, pillowtop-type mattresses, but I have slept even better on my new mattress. It's firm but very comfortable-- my husband (who was a little skeptical) is totally sold! I even overheard him recommending the mattresses to his father who has back problems :) I have to say though, that in addition to my happiness with their products, I was really impressed with the company's compassion and charity after Hurricane Sandy. They really are people who are concerned about people, not just a business. I will definitely be ordering more items from White Lotus in the future.
---
Kimberly C.
New Brunswick, NJ
3.0 star rating 12/29/2012
Shop local, organic, and eco-friendly! I was looking for an eco-friendly, organic pillow and I found it at White Lotus Home. I bought a Medium Standard Kapok pillow. I had it customized with a zipper so that I can remove/add fibers to suit my needs. I've been sleeping on it for a few weeks now and I love it! I haven't had neck pain at all and I've had pleasant dreams.
The sales associate, Elizabeth (I think) was really nice and helpful. They sell eco-friendly mattresses, sheets, bed frames, nightstands, pillows, blankets, and throw pillows. They do all their sewing on premise; mostly handmade stuff! When I'm ready for a new mattress, I will definitely consider purchasing a mattress/bed from here!
---
Anatola I.
Tucson, AZ
4.0 star rating 10/27/2012
Excellent quality chemical-free bedding. I have purchased multiple futons, pillows and duvets over the years from White Lotus and been extremely pleased with every item.
They have made minor errors on orders but have also always been eager to correct them which tells me their customer service is a high priority for them. Smart business.
The one 'con' I would mention is that it does seem to consistently take a long time for orders to be completed, but I know this is because of how much attention to detail and quality they put into every order, so I am willing to be patient. Their products are definitely worth the wait.
---
Anonymous
"Just wanted to let you know that we received the replacement Standard pillow yesterday in fine shape, and immediately sent the original one back via UPS store yesterday afternoon. We were so pleased and impressed with your service and your product. We are already sleeping better. Rest be asssured we will be passing your name on to many others. Thanks so much again for the great service."
---
SENT: Wednesday, September 23, 2009 4:23 PM
To: sales@whitelotus.net
Subject: RE: Great Salesman
"I just wanted to pass on that I discovered that the name of the salesman I had spoken with several weeks ago about the White Lotus mattresses is named Fred.
Fred was very patient and answered all of my questions. All that I knew was that I had to get rid of my memory foam mattress, but I didn't have any idea what to replace it with.
Fred was so enthusiastic about White Lotus mattresses and was able to provide such a wealth of information that with his expert assistance, we were able to narrow the choices to one (White Lotus offers so many different possibilities!). Not only that, but the sales price he gave me (which is on the site, but I hadn't gotten that far on my own) was so much less than our outgassing tempurpedic that if your store had been nearby, I would have gone to your store and purchased the mattress right after our conversation. No kidding.
Please give my kudos to Fred and your management for superior customer service."

Pam

---
Sent: Wednesday, October 29, 2008 4:48 PM

To: Sales
Subject: Re: WLH order
"We just received our mattress. What a surprise since we thought it was going to take 2-3 weeks! It's awesome and our son loves it. He won't get up! Thanks so much for a safe, quality product and a speedy delivery!"
Tania C.
---
"Dear White Lotus,
I would like to thank you for taking care of my order so efficiently. I did not have the opportunity to elaborate on why I chose to order from your company. I've tried for months to find a Canadian supplier of organic bedding and mattresses, as I was hoping to buy as local as possible. Unfortunately the websites I came across didn't offer the reasonable prices that White Lotus does. Also, upon searching the U.S. market, White Lotus was the only company I came across that would ship products to destinations outside of the U.S. So, thanks again for being so accommodating, and making the ordering process a breeze."
Sincerely,
Lisa P.
---
Sent: Monday, March 31, 2008 12:14
Subject: Thank you & Custom Order Request
"Thank you, thank you, and thank you so much for sending the natural crib mattresses so quickly! My twins are sleeping better than ever on their new crib mattresses and as a result so am I! One of them doesn???t even want to be rocked for long anymore before bed, the minute we get upstairs into their room she starts squirming and just wants to be put in her crib and once she is in she goes to sleep almost instantly. They are also taking naps for as long as three and a half hours in the afternoon. I couldn???t get these two to take more than a thirty five minute nap before we got these new mattresses. I was a little worried at first that I wouldn???t be able to find sheets for the futon because my standard size sheets did not fit but the Coyuchi sheets are fantastic, the perfect fit. I am very impressed with your product and customer service. I would love to replace the foam portable crib mattress we have downstairs with a futon as well, if possible, please send me an e-mail
to let me know if you can customize a portacrib mattress for us and pricing. I believe the measurements are roughly 24x38x2."
Thanks again,
Melissa
---
Sent: Sunday, December 02, 2007 11:30 AM
Subject: Thank you
"I just wanted to thank every one at whitelotus, for making our shopping and futon purchase feel like we were part of your family. The total experience was wonderful. We purchased a futon back in August of this year, and loving every minute of it. The fact that it is made in the USA, and HAND crafted in your store with 100 % cotton, gives me a good feeling. Hugs and kisses to everyone at Whitelotus."
Jan from Cranford, NJ
---
"I just wanted to say the custom made kapok pillows are great!"
Patricia
"Prentiss (our client) will be very happy about the quality of the cover and how they feel. Thanks for your great service."
Kathy Swan
Sent on Saturday, May 5, 2007
---
"Marlon,
I am attaching some pics of the cushions you made. They are great. The bench cushion fits the bench perfectly, and the knee cushions make it possible for me to sit for lengthy periods without making my knees sore. Thanks again."
Tay Bosley
---
Sent: Friday, April 13, 2007 11:31 AM
Subject: thanks!
"i just had to write to tell you how amazing my futon and wool topper are! i feel like i've wasted my whole life sleeping on awful beds. thanks so much.
i'm recommending white lotus to everyone."
kind regards, karen
---
"To the good folks at White Lotus:
Thank you for keeping us in the loop! We bought a single futon for our son about four years ago and it remains the most comfortable bed in the house. Everyone sneaks in there for naps.
We also have two toppers (wool and cotton, I think). One rests atop our elder son's old "standard issue" futon, which has grown hard and lumpy. The topper puts some comfort back in his sleep. The other topper is used as a sort of roll-out floor mattress for when guests stay the night.
We're thrilled with the quality and love that we're supporting your wonderful mission with our purchases. We have a modest income but are saving our pennies for new White Lotus mattresses for ourselves and our elder son and would love a hide-a-bed too some day.
Thanks for doing what you do. Keep up the good work."
Regards,
Halle Barnett
University Hts, OH
---
"I bought a mattress-topper from you guys, and a frame from norka, a year ago and I love, love, love it so much! The significant other was not pleased when I told him what I had bought but he does not complain anymore....well...except about the fact that he has a terrible time getting out of bed in the morning :) Our whole family loves it so much that we are going to have to upgrade to a bigger one seeing as how the 2 dogs and one of the cats REFUSE to not sleep there....even though NONE of them used to sleep with us.
Anyways I love the new website design it is a lot prettier than the old one and will show off the great products you guys sell. Compared to every other place we looked you guys had the best prices and everything was handmade. I love it :)"
Thanks,
Megan
---
"I got my futon today and I absolutely love it! I can tell this will be the best sleeping experience ever. Thanks for the high quality and workmanship. It really shows."
Cheryl
---
"I just wanted to let you guys know how happy we are with our all cotton mattress and wool topper!!! We've had our new bed for about 6 months now and can't believe how comfortable it is.

---
I did my undergrad. work in New Jersey, at Drew, and heard about your futons at that time; when we moved to Denver and bought our first house, decided it was time to splurge on a new mattress etc.. We couldn't be happier. Even our dog Mabel prefers to sleep on the bed over the futon in the living room. :) Thanks for the great nights of sleep!!"
Peace,
Allison & Matt (and Mabel too!)
---
"I just wanted to let you know that our mattress came today and my daughter loves it. I was expecting it in 2 to 3 weeks, not 2 days! Thanks so much! I look forward to shopping with you again. I'll be sure to tell anyone who will listen how great your products are(my youngest has an all cotton toddler mattress already)and about the wonderful service."
Thanks and take care,
Barbara Liguori
---
"White Lotus Home,
Thank you so much for donating a natural made pillow for my son. When my son was diagnosed with childhood cancer I decide to surround my son with nothing but natural surrounding. My 6 year old son loves your pillow so much that he looks forward to bedtime!"
Sincerely,
Melissa, NJ