Covers for Mattresses, Futons, Pillows, Stows and Massage Mats (CB-C)
CBFC0103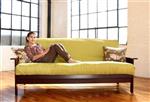 $36.00


Sleep Safe NOW Pay Later!
?
✅Stock items ship in 48 hours, new ones are handmade in 1 - 4 weeks. STOCK LIST!
For more than 15 years CottonBelle has been providing high quality and stylish fabrics for the futon and furniture soft goods market. We have chosen to carry their fabrics for this reason. Their expansive line allows us to offer a varied selection to you.
White Lotus Home can handcraft the following with these fabrics:
Mattress and futon covers (up to 6" in depth)
Decorative Pillow Covers
Duvet Covers and Pillow Shams
Stowaway and Massage Mat covers
Meditation supplies: Zafus and Zabuton covers
Pet Bed covers
Custom projects like cushions, curtains, and more!
CHART
of Fiber content for each fabric option.
What do you think of this product?
Share your thoughts with the White Lotus Home community.
Hello, what is the fabric content for CB Fabric C: Pearl? As a suggestion, the linked fabric chart appears to need updating, as it is missing quite a few other fabrics from this and other letter fabric categories. Thank you!
Hello! Thank you for your note. The CB-C in Pearl is Content: 98% Poly, 2% Nylon Care: Washable. We will get that updated soon! Appreciate the update. Please let us know if you need anything else.