NEWSLETTERS SIGNUP
Enter your e-mail
to get our latest news.
Organic Case Wool Pillows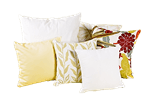 $74.00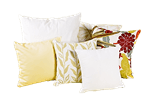 Brand: White Lotus Home
SKU #: WDP01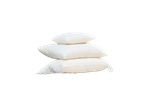 $86.00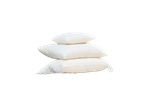 Brand: White Lotus Home
SKU #: UMOCWP0067
US MADE 100% ORGANIC CASE WOOL PILLOW
FREE SHIPPING in the continental US on all US made Organic pillows! All prices are below...
Wool is a wonderful insulator, keeping you cool in the summer and warm in the winter without overheating. Another great property of wool is that it is naturally resistant to fire, mold, mildew, and dust mites. Because of all their amazing properties, we believe wool pillows to be far superior to down or any synthetic fiber. Learn more about the Wool we use
After spending a night with one, we are positive you will cherish them as much as we do.
White Lotus Home handcrafted organic pillows are made with the finest ingredients on Earth.
We know that everyone is unique, this is why we offer a variety of organic pillows in different shapes, sizes, materials and comfort levels. We also custom make all natural bedding. Send your request to
info@whitelotushome.com
Please note all our pillows NOW come with an organic casing (the outer fabric).
Can I wash my White Lotus Home pillows?
We recommend spot cleaning or dry clean but for a $8.00 fee, we can include zippers in your pillows, allowing you to restuff them or remove some of the fiber to better meet your comfort preference as well as remove all the fibers so that you can wash the case and have a pillow for a long time. Need samples or to buy wool or pillows in bulk, let us know info@whitelotushome.com.

NOTE: Because White Lotus Home does not add perfumes, formaldehyde, or dyes to our natural fibers and materials, some of our items will retain their natural scent. Samples of all of our fibers are available for free by contacting our sales department by email, info@whinfo@whitelotushome.comtelotus.net or by calling 732-828-2111.
PILLOW WEIGHTS
| | | |
| --- | --- | --- |
| PILLOW | SIZE | LBS |
| Standard Wool soft | 20x26 | 1.9 |
| Standard Wool med | 20x26 | 2.3 |
| Standard Wool firm | 20x26 | 2.8 |
| Queen Wool soft | 20x30 | 2.5 |
| Queen Wool med | 20x30 | 3.0 |
| Queen Wool firm | 20x30 | 3.8 |
| King Wool soft | 20x36 | 3.4 |
| King Wool med | 20x36 | 4.0 |
| King Wool firm | 20x36 | 5.0 |
| Body Pillow Wool | 20x72 | 10.0 |
| Travel Pillow Wool | 12x16 | 0.8 |
| 17x17 Wool | 17x17 | 1.5 |
| 20x20 Wool | 20x20 | 2.0 |
| 24x24 Wool | 24x24 | 3.0 |