GOTS Decorative Pillow Covers in Organic Cotton Sateen in Natural
DPCWLD096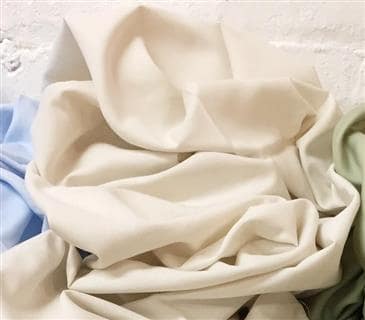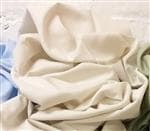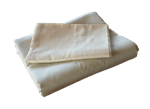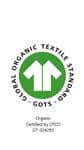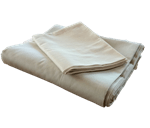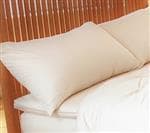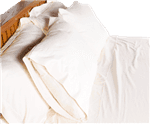 $30.00


Sleep Safe NOW Pay Later!
?
✅Stock items ship in 48 hours, new ones are handmade in 1 - 4 weeks. STOCK LIST!
Indulge in Layers of Pure Organic Luxury with our GOTS Organic Certified Decorative Covers
Why not make sure your decorative pillow covers are 100% healthy and non-toxic? As one of the world's top consumers of insecticides, it's more important than ever to sleep on organic cotton sheets.
GOTS-Certified Organic Cotton
Where cotton goes to get its degree, GOTS-certified organic cotton is held to the highest standards for health and sustainability. These sheets are made of 100% organic cotton that's raised sustainably, from our farms to your bed. That means they are:
Pesticide and insecticide free

100% natural and biodegradable

Safe for sensitive skin

Eco-friendly, consuming 91% less water to grow than regular cotton

Ethical, protecting farmers from pesticide exposure
Oh So Silky, Organic Cotton Sateen
This Organic Cotton Sateen is every bit as sustainable and healthy as organic cotton, and a whole lot softer. The Organic Cotton Sateen fabric used in this product is GOTS Certified and Imported from Pakistan.
Like a Fine Wine, These Sheets Get Better with Time
Like most things in life, we know more isn't necessarily better, which is why our sheets are designed to age like a fine wine instead of an expensive beer. All of our sheets are made of 230-thread count cotton that gets softer and softer every time you wash it.
Made in the USA by Happy Hands
Like all of our products, our sheets are made right here in the US, so you can always feel good about knowing you're buying from us.
What makes 100% Organic Cotton so great?
Aside from being super soft and comfy, these sheets are wonderful for a number of more practical reasons too. They are:
Light and breathable, which makes them a great fit for sweaty sleepers

More comfortable and healthier than synthetic alternatives like polyester

Vegan, sustainable, and ethically made for a 100% guilt-free purchase
Click here to view our GOTS Organic Certificate from Oregon Tilth!
The Organic Cotton Sateen fabric used in this product is GOTS Certified and Imported from Pakistan.
What do you think of this product?
Share your thoughts with the White Lotus Home community.
Katherine O (Keller, Texas)
June 19, 2020
We love love love the pillow !!! What a great product - highly recommended! Top notch!!
Rainer K (New York, New York)
December 10, 2019
Jennifer N (Juneau, Alaska)
November 21, 2019
I'm using this to also protect my investment of an organic pillow...and also because it fits the custom product (travel size). It's nice to have an organic cotton cover...support the organic cotton industry that's better for workers and the health of the earth. Thanks for this product!
Michelle P (Huntley, Illinois)
November 16, 2019
These are very well made pillow cases. I love the zippers and that they are nontoxic. Your body heals when you sleep so you don't want to be inhaling toxic chemicals all night.
Lily G (Alameda, California)
August 03, 2019
I bought the sateen slip-on pillow covers and wish I had known that they came in a yellowish cream *** before buying. In the past, I had always ordered the organic barrier pillowcases so I expected the color to be similar (a nice ivory). The stock photo and description do not indicate this, and I wish I could upload my own photo to explain what I mean. Since they don't match my current bedding (and it would be too much trouble to send them back), I plan to use them as an extra, inside pillow case layer. The quality is great, though (very smooth to the touch), which is why I'm giving this product 4/5.
Kimberly U (Westmont, Illinois)
February 09, 2018
Hand made no where else. High quality materials. Made in the USA!!!!!!\nEveryone should know about White Lotus.
Radhika D (Laurel, Maryland)
February 09, 2018
Naydja B (ALEXANDRIA, Virginia)
February 09, 2018
Exactly what I wanted at a perfect price!