Organic Wool Duvet - Non Washable
OWDUVET0106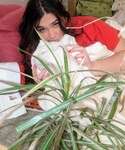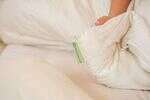 $206.00


Sleep Safe NOW Pay Later!
?
✅Stock items ship in 48 hours, new ones are handmade in 1 - 4 weeks. STOCK LIST!
GOTS Organic Wool Duvet
Regulate Body Temperature, Relieve Allergies, & Enjoy a Natural, Healthy Night's Sleep
Let Your Body Breathe While You Sleep
If you've ever woken up too hot or cold in the middle of the night, you know how frustrating it can be to get your body back to a comfortable temperature. What makes this wool duvet so wonderful is its natural ability to help your body regulate temperature while you sleep.
Comfort You Can Rely On All Year Long
Treat yourself with luxurious softness, supreme year-round comfort, and ultimately, a restful night's sleep. This supremely plush wool duvet is naturally breathable, helping to manage heat and moisture throughout the night so you can sleep at the perfect sweat-free temperature no matter what the season. Stay toasty warm during the colder months, and cool and comfortable in hotter months.
The White Lotus Home GOTS Certified Organic Wool Duvet is:
✅ Naturally resistant to dust mites, mold, and mildew
✅ Comfortable year-round, from the cold of winter to the heat of summer months
✅ Encased in soft, smooth, luxurious Organic Sateen Cotton
✅ Stuffed with wool from ethically raised sheep
✅ Hand-stuffed to avoid lumps
✅ Naturally flame retardant - no chemicals here
✅ A healthy and eco-friendly alternative to synthetics and down
✅ Handcrafted in the United States
Encased in Supremely Soft GOTS Certified Organic Cotton
Comfortable and cozy as can be, the Organic Cotton Sateen casing makes this duvet feel buttery soft against your skin so you can enjoy all the incredible benefits of wool without ever encountering any scratchy textures.
This Wool Duvet is Perfect for You if:
Feeling too hot or too cold is your most frequent sleep struggle

You have dust or mold allergies

You experience hot sweats throughout the night

You need a sleep solution that is free from flame retardants

You enjoy down comforters but want a healthier, eco-friendly, ethical alternative
Wool from Happy Sheep!
Traceable, Farm to Market Wool from Happy Sheep in NZ!
When you purchase any White Lotus Home wool product or bulk wool fibers, you can rest assured you're receiving a high quality product you can trust. Grown in New Zealand from free range, pasture-fed sheep, then processed right here in the USA, all of our wool is scoured using only gentle NPEO-free detergents without bleach. It then goes through a rigorous quality control process to ensure its integrity.
Best for hot/sweaty sleepers who want a soft, fluffy pillow, topper, or duvet. Also a good fit for people with allergies.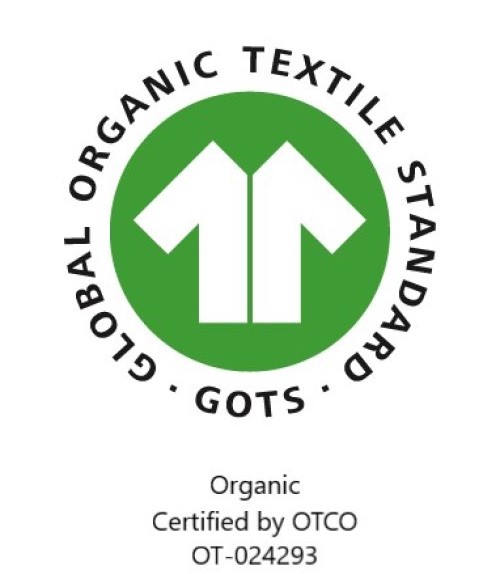 View our GOTS organic certificate
Organic Tilth (OTCO
).
As all White Lotus Home products are unique, all dimensions and weights are approximate and may vary +/- 1 inch or pound.

| | | | | |
| --- | --- | --- | --- | --- |
| Toddler | ∙ | 36 x 53" | ∙ | 4 lbs. |
| Twin | ∙ | 72 x 90" | ∙ | 6.5 lbs. |
| XL Twin | ∙ | 72 x 95" | ∙ | 6.8 lbs. |
| Double/Full | ∙ | 86 x 90" | ∙ | 8.4 lbs. |
| Queen | ∙ | 92 x 96" | ∙ | 9.2 lbs. |
| King | ∙ | 96 x 110" | ∙ | 11.5 lbs |
| California King | ∙ | 98 x 110" | ∙ | 11.5 lbs |
How will my order ship? Will I be able to track my order?
White Lotus Home offers free shipping within the contiguous United States.

Most orders are shipped via FedEx. When the items leave our facility, you will receive automated tracking information via FedEx. If you do not receive this information, please do not hesitate to email us and our staff can provide a tracking number.

Exceptions are as follows:
Large orders within 100 miles of our manufacturing facility in New Jersey are eligible for complimentary White Glove Service. If your order qualifies for delivery, our Coordinator will contact you via email at least 3 days prior to your tentative appointment window. For additional information and to see if you qualify, please see here.
Furnishings outside of our delivery range will ship directly from the manufacturer unless otherwise notified. We will forward tracking information as it becomes available to us.
Orders shipped internationally, to Alaska and Hawaii, or to APO Boxes may be shipped via the United States Postal Service. Tracking is available upon request.
Certain items, particularly King Mattresses, may exceed the 150 pound limit for FedEx ground shipments and may need to be sent via FedEx Freight or a private shipping company. We will forward tracking information as it becomes available to us.
Care and Cleaning: Pillows, Duvets, and Bedding
As they are raw, minimally processed fibers, our products cannot be completely submerged in water without damaging the fibers within. This includes pillows and duvets.
We recommend spot cleaning your White Lotus Home pillows, duvets, and bedding with a solution of 3 parts water to one part vinegar. Spray the solution onto the stain and expose to sunlight. Let dry and repeat until the stain fades and odors dissipate. You can also substitute vinegar with a mild laundry detergent. For surface stains, hydrogen peroxide works well for blood, whereas rubbing alcohol can help to remove oils from cosmetics.
Bedding should not remain damp, as it may encourage uneven wear or mold growth. Following a spill or cleaning, dry any moisture by placing the item in the sun or by using a hair dryer. Ensure it is fully dry before re-adding sheets or protective covers, such as our Organic Barrier Cloth Covers.
Please note that these suggestions are at your own risk. Results may vary.


Refreshing Pillows & Duvets
Some fibers, particularly kapok, can absorb the natural oils that keep our face and skin healthy. To restore loft and fluffiness, pillows may be placed in the dryer on the "Cold Air/ Fluff" setting for 15 to 20 minutes. Specially-designed wool dryer balls or clean tennis balls can aid in fluffing the inner fibers. To prevent any damage to the inner fibers, never use a heated setting.
Refreshing Wool Bedding
Wool bedding, such as duvets and toppers, occasionally require special care. We recommend exposing it to direct sunlight and air once a month --- sunlight works as a natural sanitizer. If you prefer to send them to the cleaners, use a dry-cleaning process only. Never submerge wool bedding in water or place it in the washing machine, as this can cause irreversible felting of the wool.
Cleaning Sheets & Covers
Sheets and covers may be washed in cold water on a gentle cycle and dried on low, though line drying is preferable.
Cleaning Cotton Belle Covers
For Cotton Belle Covers , please consult this chart for fiber content and care instructions specific to your fabric. Any fabric marked with a * is machine washable on the gentle cycle. Line drying is preferred.
Cleaning Coyuchi Blankets & Sheets
All of Coyuchi's cotton and linen products are machine washable. For whites and light colors: We recommend machine washing on the gentle or delicate cycle with warm water and non-phosphate soap. For dark colors: We recommend machine washing on gentle or delicate cycle with cold water and non-phosphate soap. Line dry, or tumble dry low and remove promptly. Use a warm iron on cotton, or a hot iron on linen, as needed. We do not recommend using whiteners as bleaching agents may diminish the brilliance and depth of the colors; when needed, use only non-chlorine bleach. Please refer to the product tag for more specific instructions. Place a set of our wool dryer balls inside the dryer to naturally soften the fabric and reduce drying time.
Cleaning Coyuchi Organic Cotton Mattress Pads
All Coyuchi organic cotton mattress pads are machine washable. We recommend machine washing on the gentle or delicate cycle with like colors, with cold water and a natural, plant based laundry detergent. We do not recommend using whiteners, as bleaching agents may diminish the brilliance and depth of the colors; when needed, use only non-chlorine bleach. Line dry, or tumble dry low and remove promptly. Fabric softeners and dryer sheets reduce the absorbency of cotton textiles and are not recommended. Place a set of wool dryer balls inside the dryer to naturally soften the fabric and reduce drying time. Use a warm iron as needed.
What do you think of this product?
Share your thoughts with the White Lotus Home community.
Lawrence P (Huntington Station, NY)
October 15, 2022
I use the duvet on the bed in which I sleep daily. Anyone can benefit from having this duvet. Great quality.
Oakleigh F (New Haven, CT)
November 20, 2021