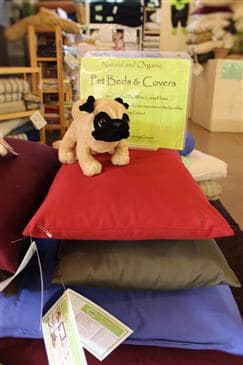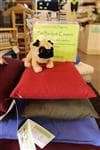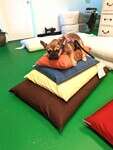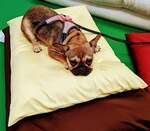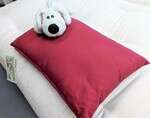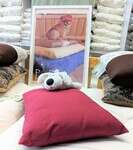 $62.00


Sleep Safe NOW Pay Later!
?
✅Stock items ship in 48 hours, new ones are handmade in 1 - 4 weeks. STOCK LIST!
Need to upgrade your pet's bed cover? We handcraft our Pet Bed covers from 100% Cotton fabrics or 100% Organic Cotton fabrics. They are very durable fabrics that can also be washed and line dry when needed.
PET BED COVER DIMENSIONS
SMALL 21x14x4
MEDIUM: 21x28x4
LARGE: 27x40x4
Custom Cover sizes available, please email us at sales@whitelotushome.com
What do you think of this product?
Share your thoughts with the White Lotus Home community.
Lily G (Alameda, California)
August 03, 2019
I ordered the Slate Blue cover and it's brighter in person than it is on my screen, which is a good thing. My one dissatisfaction, though, is that the material is not very good for cleaning off cat hair, even with my best lint brush. I am considering going back to using a regular pillow for a cat bed.