Fluffy GOTS Organic Cotton Decorative Pillow
FOCDPI01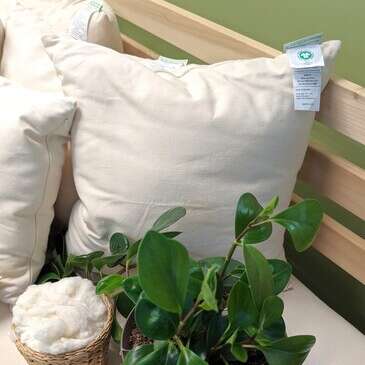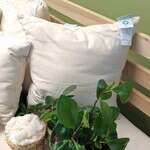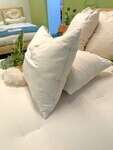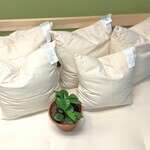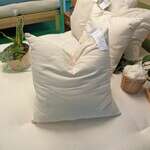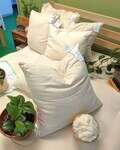 $74.00


Sleep Safe NOW Pay Later!
?
✨ NEW! Fluffy Decor Pillows are Here! ✨
100% GOTS Organic Cotton & Fabric FLUFFY Decorative Pillow
✅Stock items ship in 48 hours, new ones are handmade in 1 - 2 weeks. STOCK LIST!
White Lotus Home FLUFFY Decorative pillows are SOFTER and at a lower ⬇️ price than our original FIRM Decorative Pillows!
Our GOTS Organic Cotton Fluffy decorative pillow made from organic fabrics and fibers is a luxurious and eco-friendly addition to any living space. This meticulously crafted pillow embraces sustainability, as it is made from organic cotton that is free from harmful chemicals and pesticides.
By choosing organic materials, you are supporting sustainable practices, reducing your ecological footprint, and prioritizing your well-being.
GOTS-Certified Organic Cotton
Where cotton goes to get its degree, GOTS-certified organic cotton is held to the highest standards for health and sustainability. Our organic pillows are made of endless fluffy layers of 100% pesticide-free organic cotton raised sustainably, from our farms to your home.
Pesticide and insecticide free
100% organic and biodegradable
Safe for sensitive skin
Consumes 91% less water to grow than regular cotton
Protects farmers from pesticide exposure
Zippers for Custom Firmness
Not sure how firm you like your pillows? Get your pillow with a zippered case and add or remove filling to suit your own preferences. Simply store any excess material in a moisture and pest-proof container, or order more organic cotton from our Wholesale Fibers section. When your pillows are ready for a fluffing, simply unzip, empty, and restuff.
✨Firm, yet soft, but now fluffier!
For comparison, these fluffy decorative pillows are close to what you will find in the lobby of famous high end hotels and interior designers prefer these over our firm decorative pillows.
Whether placed on a sofa, armchair, or bed, this pillow effortlessly elevates the style of any room, seamlessly blending with various décor themes.
Overall, this fluffy decorative pillow made from organic fabrics and fibers is a harmonious fusion of comfort, sustainability, and beauty, making it a perfect choice for those who value both style and ethical living.
The Organic Cotton Twill fabric used for this product is GOTS certified, imported from Pakistan.
What do you think of this product?
Share your thoughts with the White Lotus Home community.