The Billow (breast+pillow) - Kapok
BILL3001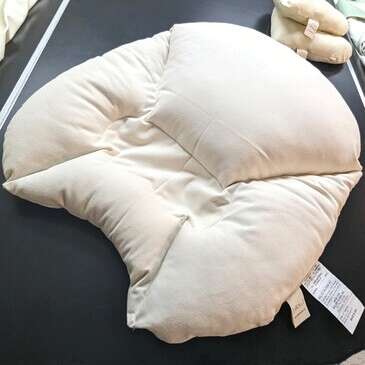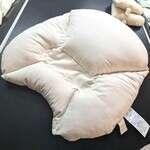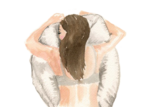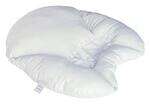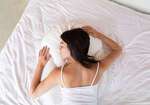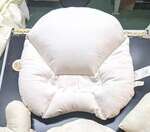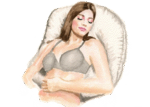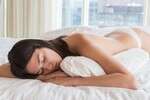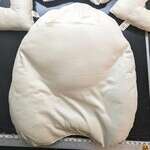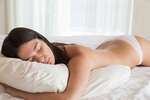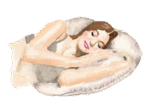 $200.00


Sleep Safe NOW Pay Later!
?
The Billow (breast+pillow) - Kapok
Designed to Provide Relief
The Billow (breast+pillow) is a pillow specifically designed to provide relief and support to women with breast discomfort resulting from surgery (including mastectomy, reconstructive, augmentation or reduction), nursing and breast size. The Billow is designed to give your breasts and body a soft and supportive post surgery and provide comfort long after.
Billow's innovative and patented design embraces women with luxurious comfort and allows them to rest peacefully and comfortably. Billow aids the comfort of large chested women or women who have endured any form of breast surgery while sleeping, resting, or getting a massage.
Built to Solve Our Own Problems
We know what it's like to have breast discomfort and designed the Billow for perfect breast, back, under arm and neck support while sleeping, relaxing or getting massage therapy.
Good for the Planet & Good for You
The Billow pillow is Handmade in the USA of domestic and organic, chemical and cruelty-free materials, so you can feel good about how the Billow is made.
More about Billow
The Billow is approximately 26 x 28 x 5 inches and weighs approximately 2.3 lbs, it is filled with natural Kapok fiber. Each Billow comes with one custom fit and machine washable "Billow Case".
How It Works
Although you may use your Billow how you see fit, these Billow pillow positions may help to alleviate stress and pain.
The Billow is approximately 26 x 28 x 5 inches and weighs approximately 2.3 lbs, it is filled with natural Kapok fiber and comes with an organic cotton zippered pillow case.
Orders are typically received 4-7 business days after being placed (expect 1-3 business days for fulfillment, and 2-4 business days for shipping)
You may receive your order in multiple shipments depending on production time and item (silk ships separately)
Shipping details with be emailed separately for any additional shipments.
If shipment status is not available from our shipping carriers, please allow 24 hours for your shipment's status to update on carrier websites.
Please contact us if you have not received your complete order after 7 business days so we can confirm your order is on its way.
The Billow is shipped Fed Ex ground in a 26 x 24 x 4 inch box, subject to change. A flat shipping rate is included with all US orders.
We will gladly renew your Billow should it lose its loft over extended use. Please email info@billowglobal.com for more information on renewing your Billow.
What do you think of this product?
Share your thoughts with the White Lotus Home community.