Upcycled Toss Pillows
WLHTOSS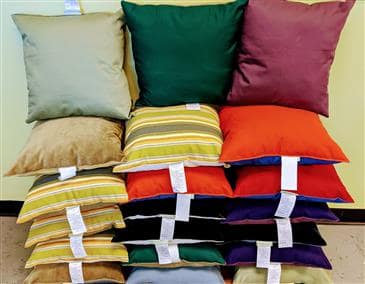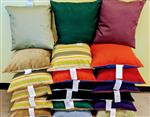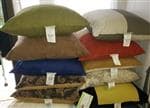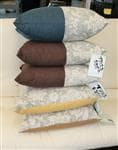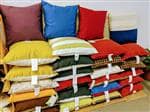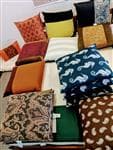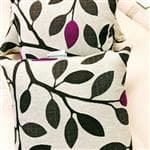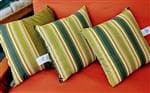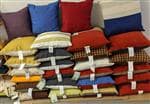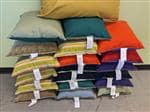 $50.00


Sleep Safe NOW Pay Later!
?
✅Stock items ship in 48 hours, new ones are handmade in 1 - 4 weeks. STOCK LIST!
White Lotus Home Upcycled Toss Pillow - Now made in a SOFT/MEDIUM firmness instead of FIRM, so much better to cozy up to!
Handcrafted from materials that are left over from other products we handcraft. Instead of putting those goods in the trash, we use these fabrics and fibers to make toss pillows which help reduce waste at our company and the Earth. These can be used as inserts for your current or new covers or can be used as is, to complete your decor.
WHY OUR UPCYCLED TOSS pillows are A GREAT WAY to help save the Earth?
They are US handmade toss pillows, handcrafted from scrap cotton and scrap fabrics, these fibers would normally end up in the trash. When you invest in a White Lotus Home Toss Pillow, you are helping:
1- Reduce good items from ending up in our landfills!
2 - Create more local jobs!
3 - Buying local increases our USA economy!
4 - You are getting a great deal! [ handmade pillows in the USA for only $25, $35to $45 each, is unheard off ]
5 - Making your home and decor greener and healthier for you and your family!
Please keep in mind that when you choose to buy any of these Toss Pillows, you are not able to pick the exact color or style, but you are welcome to email or call and tell us what colors or styles you may prefer from our current stock. We keep about 200 of these Toss Pillows in our warehouse and showroom all of the time, so there is a good chance that you can pick Toss Pillows that will better match your decor. We may also be able to set up a VIDEO conference with a staff member in our showroom/warehouse so that you can see and pick from our current stock as well. Thank you! White Lotus Home
What do you think of this product?
Share your thoughts with the White Lotus Home community.
Sarah P (Roanoke, VA)
January 04, 2022
We use these as pillows to sit on in our living room since we practice a minimal furniture lifestyle.
I have a 17 inch square toss pillow stuffed with wool. It's a good accent on the sofa, but I like it because the size is convinent to travel with in the vehicle, camping, and in bed it's all the size I need! It's very versatile, nicely firm, and maintains it's shape.
Michelle Panek
November 30, 2019
I am so grateful to have won a throw pillow from WLH! It arrived very quickly! It is very well made, comfy, and firm! Everyone in the house loves it, so much so that I am going to have order several of these. 😊 WLH is such a wonderful company that makes quality non toxic products, and has terrific customer service!
Antoniya P (Tempe, Arizona)
October 18, 2019
The pillows are very well made!
Sarah P (Salem, Virginia)
August 09, 2019
We use these in our living room since we don't have furniture. They are firm and provide the best support when lying down to watch tv. The only change would be zippers so I could wash the covers. We have three dogs and two cats who like the pillows as well, so lots of pet hair and drool. 😊
Lindsey C (Portland, Oregon)
June 26, 2019
We toss them on beds and couches. They're colorful and fun!
Karen H (Winchester, VA)
June 26, 2019
I was actually surprised at the quality and look of this pillow, nicely stuffed, thick comfortable fabric and goes well with our sofa fabric.
Amber M (Whitehouse Station, New Jersey)
June 26, 2019
Love them. Very durable and well made.
Terri R (Highland Park, New Jersey)
February 09, 2018
i have three on my couches and they are comfortable and look great. The pillow fabric is durable, comfortable, classy and firm.
Maria B (New Brunswick, New Jersey)
February 09, 2018
A. Goldman
January 25, 2018
From: A Goldman Date: Fri, Oct 20, 2017 at 12:56 PM Subject: Free Toss Pillow To: sales@whitelotushome.com Thank you so much for the true pillow!! It brings a touch of home to our hotel room. I look forward to using when we find a new home. Y'all are an awesome company. I plan on telling everyone that I know. Many thanks, Abby Goldman Sent from my iPhone
What are these pillows Filled with?
Fill is a mixture of Organic or Green Wool, Cotton, Kapok, Natural Shredded Latex or Foam. Most of them is green and organic cotton since is what we normally have more left over off. Fill cannot be predetermined. Hope this helps!
How do I wash these pillows? One of mine got partially submerged in some dirty water and I want to know if I can wash and dry it properly or if I need to throw it away.
Sorry, these are not washable, but you can spot clean them for sure. Please see more care instructions here! https://www.whitelotushome.com/faq/#019f5027-5f36-e611-80c0-0cc47a7c10db