Organic Cotton Zafu Meditation Pillow
KZAFUORGT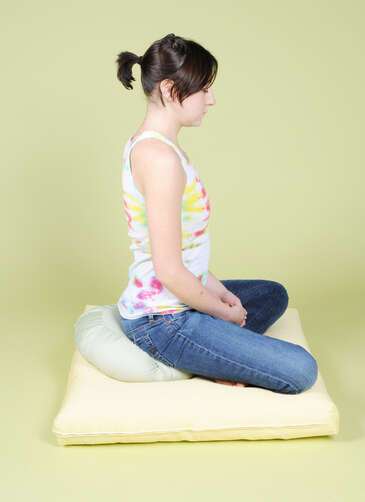 $111.00


Sleep Safe NOW Pay Later!
?
✅Stock items ship in 48 hours, new ones are handmade in 1 - 4 weeks. STOCK LIST!
Organic Cotton Zafu
(15"D x 4"H)
Zafu's have been used for meditation since the early 1900s. Used for cross-legged and kneeling postures. The curved edges allow your legs to drop off the edges at the hip joints so that your knees are lower than your hips, which makes it easier for your spine to maintain its natural curves. The height of a zafu cushion makes traditional sitting positions easier and more stable.
Organic Cotton Fiber
If you want the cleanest, greenest zafu, look no further than White Lotus Home organic cotton. But don't stop there! Organic cotton can be used in toppers and pillows, as well! Our 100% organic cotton comes with the assurance of GOTS certification, meaning this is unwashed, unbleached, untreated cotton, and nothing more.
Organic cotton is raised without any synthetic herbicides, pesticides, or fertilizers, and any field used for growing organic cotton cannot be treated with these materials for a full 3 years before organic crops can be grown there! All our organic cotton comes from United States farms, too!
GOTS-Certified Organic Cotton
Where cotton goes to get its degree, GOTS-certified organic cotton is held to the highest standards for health and sustainability.
Pesticide and insecticide free

100% natural and biodegradable

Safe for sensitive skin

Firm, yet soft

Consumes 91% less water to grow than regular cotton

Protects farmers from pesticide exposure
Want more covers for your zafu? Click here.


Need a custom size? Email us at info@whitelotushome.com with your request. This Zafu is made with 100% GOTS organic Cotton fabric, filled with GOTS organic Cotton fiber.
What do you think of this product?
Share your thoughts with the White Lotus Home community.