Green Cotton Decorative Pillow Inserts
GCDPI091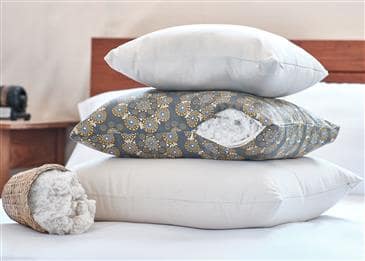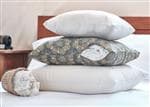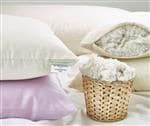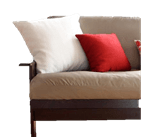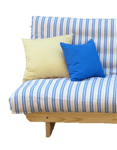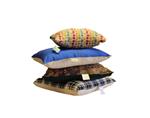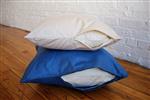 $64.00


Sleep Safe NOW Pay Later!
?
These Decorative Pillows are firmly filled to be very supportive, stand tall and hold their shape! Looking for a softer, cozier, fluffier feel at a lower ⬇️ cost? You can find those here.
✅Stock items ship in 48 hours, new ones are handmade in 1 - 4 weeks. STOCK LIST!
Green Cotton Decorative Pillow in GOTS Organic Case
The Goldilocks of pillows, our Green Cotton decorative pillows are a firmly filled and are wonderfully breathable in warm climates. Encased in our durable organic cotton twill, these pillows can be fluffed, refilled, and reused for years to come.
Available in a variety of shapes and sizes, these pillows are perfect for accenting couches and guest beds.
What Is Green Cotton?
A more affordable option to our organic cotton products, our Green Cotton is grown in the United States — it just isn't certified organic.
This more affordable material is slightly firmer than organic cotton, but the real beauty is in what it doesn't have:
NO dyes

NO perfumes

NO flame retardants
Grown by farmers right here in the US, Green Cotton is a fabulous cost-saving material that doesn't put you in contact with harmful chemicals typically found in conventional cotton.
Zippers for Custom Firmness
Not sure how firm you like your pillows? Get your pillow with a zippered case and add or remove filling to suit your own preferences. Simply store any excess material in a moisture and pest-proof container, or order more Green Cotton from our Wholesale Fibers section. When your pillows are ready for a fluffing, simply unzip, empty, and restuff.
The Organic Cotton Twill fabric used for this product is GOTS certified, imported.
Green Cotton Pillow Sizes and Weights
| | | | | |
| --- | --- | --- | --- | --- |
| Size | Fill | Size (inches) | Weight (lbs) | Case |
| Small Square | Medium | 17x17 | 2.5 | Organic Cotton Twill |
| Medium Square | Medium | 20x20 | 3.5 | Organic Cotton Twill |
| Large Square | Medium | 24x24 | 5 | Organic Cotton Twill |
| Round Bolster | Medium | 21x8 | 4 | Organic Cotton Twill |
What do you think of this product?
Share your thoughts with the White Lotus Home community.
Laurie T (Dillon, Colorado)
February 22, 2021
Awesome product. Nice and firm and actually support you while on the couch.
Shawn R (Sarasota, Florida)
December 30, 2020
The Green Cotton Decorative Pillow Inserts and the zippered covers are awesome and *** times better than anything available at any big store like homegoods, etc.
Susan M (Princeton, New Jersey)
July 09, 2020
The product performed as expected. Good quality.
Susan M (Princeton, New Jersey)
July 09, 2020
The product performed as expected. Good quality.
Marissa P (Charlotte, Vermont)
June 02, 2020
Right amount of stuffing, very comfy!
Can I pick the color of the organic cotton twill slipcover that comes with these pillows?
Thank you so much for contacting White Lotus Home and for your interest in our products.

Yes, you sure can pick which color casing to put on our Green Cotton Decorative Pillow Inserts.

You can choose from one of the many fabrics we have to use as the pillow casing.
https://www.whitelotushome.com/bedding/

We do not recommend the casing to be a slip on, however, our fabrics come in both a zipper and a slip on which can be used over the pillow casing.

If you choose one of our fabrics for the casing we can send you a quote, as normally the casing on our Pillow Inserts are made with a natural color organic twill.

Thank you for choosing White Lotus Home!
Sales and Customer Service Department
Direct: 732-828-2111