✅Stock items ship in 48 hours, new ones are handmade in 1 - 4 weeks. STOCK LIST!
Meet the mattress built for your body's health, with the finest natural fibers planet Earth has to offer.
The Dreamton is a just-firm-enough organic cotton and wool mattress that's naturally hypoallergenic and non-toxic, and made from materials that you can feel good about.
It comes in all standard and custom sizes. They offer an organic and hypoallergenic alternative in every size.
Does this sound like you?

✅ You enjoy sleeping on your side or back.

✅ You often have a partner or pet sleeping alongside you.

✅ You sometimes wake up with stiffness or back pain, and have found that a firmer mattress helps keep the pain away…

✅ However, you still like a little soft, cozy fluff for extra comfort.
Did you just nod your head 4 times?

If you did...The Organic Cotton & Wool Dreamton Mattress is your new best friend!
GOTS-Certified Organic Cotton
Where cotton goes to get its degree, GOTS-certified organic cotton is held to the highest standards for health and sustainability. The core of our Dreamton Mattresses are made of endless fluffy layers of 100% pesticide-free organic cotton raised sustainably, from our farms to your bed.
Pesticide and insecticide free

100% natural and biodegradable

Safe for sensitive skin

Firm, yet soft

Consumes 91% less water to grow than regular cotton

Protects farmers from pesticide exposure
GOTS-Certified Wool from Happy Sheep
Here at White Lotus Home, we hold our shepherds to the highest standards of quality and ethics. Our sheep are raised on rotating pastures to prevent erosion and overgrazing, and their beautiful wool is never treated with chemicals or flame retardants. Wrapped in the finest wool we source, the Dreamton mattresses are naturally antimicrobial and dust mite resistant, and require no flame retardant chemical treatments to be safe. Wool is comfortable in the summer and winter, thanks to its natural insulative properties.
Sleeping on the Cotton and Wool Dreamton Mattress
The Dreamton is a mattress without springs, and as such won't transfer motion between sleepers. We recommend putting it on a box spring set or platform bed, or even using it as a floor bed.A slatted bed frame is recommended for air circulation and the slats should be at least no more than 2" - 2.5" apart from each other. When the slats are more than 2.5" apart, that may affect the longevity and comfort of your mattress.Soft and plush, and yet firm and supportive, the Dreamton is a mattress unlike any you've ever slept on, and is the all natural sustainable mattress of your dreams.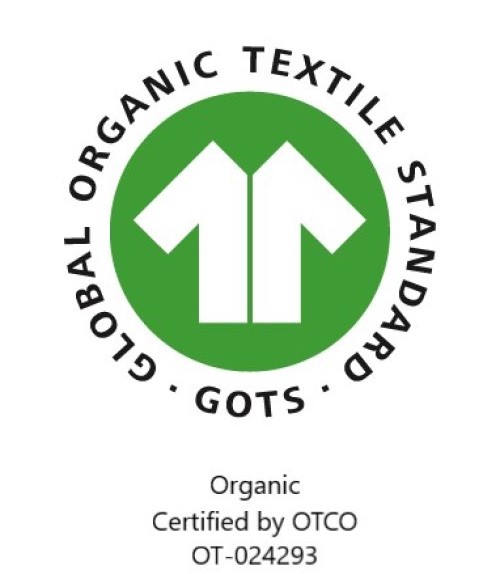 View our GOTS organic certificates for
Organic Tilth (OTCO
).
Standard Mattress Sizes & Weights
Lower weights generally reflect a Latex Core or Evergreen Foam Core mattresses, while higher weights are more typical of a Boulder Style (extra firm) mattress. As all White Lotus Home products are unique, all dimensions and weights are approximate. A variation of up to 1" in all directions is appropriate.
| | | | | |
| --- | --- | --- | --- | --- |
| Mattress Style | | Dimensions | | Weight |
| Twin 6" Mattress | ∙ | 39 x 75 x 6" | ∙ | 70 - 80 lbs. |
| Twin 7" Mattress | ∙ | 39 x 75 x 7" | ∙ | 75 - 85 lbs. |
| Twin 8" Mattress | ∙ | 39 x 75 x 8" | ∙ | 75 - 90 lbs. |
| XL Twin 6" Mattress | ∙ | 39 x 80 x 6" | ∙ | 75 - 85 lbs. |
| XL Twin 7" Mattress | ∙ | 39 x 80 x 7" | ∙ | 75 - 85 lbs. |
| XL Twin 8" Mattress | ∙ | 39 x 80 x 8" | ∙ | 85 - 95 lbs |
| Double/Full 6" Mattress | ∙ | 54 x 75 x 6" | ∙ | 85 - 95 lbs. |
| Double/Full 7" Mattress | ∙ | 54 x 75 x 7" | ∙ | 90 - 100 lbs. |
| Double/Full 8" Mattress | ∙ | 54 x 75 x 8" | ∙ | 95 - 115 lbs. |
| Queen 6" Mattress | ∙ | 60 x 80 x 6" | ∙ | 105 - 120 lbs. |
| Queen 7" Mattress | ∙ | 60 x 80 x 7" | ∙ | 110 - 130 lbs. |
| Queen 8" Mattress | ∙ | 60 x 80 x 8" | ∙ | 120 - 135 lbs. |
| King 6" Mattress | ∙ | 76 x 80 x 6" | ∙ | 145 - 165 lbs. |
| King 7" Mattress | ∙ | 76 x 80 x 7" | ∙ | 155 - 175 lbs. |
| King 8" Mattress | ∙ | 76 x 80 x 8" | ∙ | 160 - 180 lbs. |
| Cali-King 6" Mattress | ∙ | 84 x 72 x 6" | ∙ | 145 - 165 lbs. |
| Toddler Mattress | ∙ | 28 x 54 x 3.5" | ∙ | 20 - 30 lbs. |
All orders from White Lotus Home ship FREE in the contiguous United States. Most of our orders are shipped through FedEx or UPS. After you place your order, you'll receive a tracking number so you can anxiously await your new mattress.
Live within 100 miles of our New Jersey Facility? You may qualify for free delivery!
If your order qualifies, our dedicated Dream Team will reach out to you at least 3 days before your tentative delivery date. To see if you qualify for our White Glove Delivery Service, click here.
Larger orders may need to ship via Freight.
Ordering a king sized mattress? Orders exceeding 150 lbs may need to be shipped via Freight of a private shipping company. Your tracking information will be updated accordingly.
Click here for more information on our shipping policies.
Flipping Your Mattress
We recommend you flip your White Lotus Home mattress approximately every three months if placed on a slatted surface, and every month if on a solid surface (like a box spring) to avoid compaction and allow the materials to air out.
Cleaning Your Mattress
We always recommend spot cleaning our mattresses — never saturate them with any liquid. We always recommend to our customers that they add one of our protective Barrier Cloth mattress covers, to ensure spills never get out of hand.
To spot clean, we suggest a mild solution of three parts water to one part vinegar in a spray bottle, but for particularly stubborn spills, a mild detergent is perfectly fine to add to the bottle as well.
Always ensure your mattress is thoroughly dried after a spot cleaning, either by using a hairdryer or placing it in the sun to air out.
| | |
| --- | --- |
| Core: | |
| Firmness Style: | |
| Fabric Case: | |
What do you think of this product?
Share your thoughts with the White Lotus Home community.
Sandra H (Lyons, CO)
May 21, 2023
My bed. I have already recommended the bed to a couple friends and my son. The quality is Superb! I LOVE my bed!!
Dennis H (Sarasota, FL)
February 13, 2023
personal use. we are retailers so we show it on the floor. The quality was great
Adam L (LOUISVILLE, CO)
April 14, 2022
Having never slept on anything other than traditional mattresses, we were a bit worried about making the switch to a cotton and wool one. We were concerned it wouldn't be comfortable. Let me tell you this thing is the most comfortable mattress we've ever slept on. We're ruined from here on our because no bed can compare. When we visit my in-laws, we miss our bed so much, and can't wait to get home! It's well made and seems to be quite durable. One thing to note: it is HEAVY. It wasn't easy to get it up the stairs to our bed. :-p
Amy W (Austin, APO)
September 30, 2021
I previously had a Boulder Organic Futon which lasted way longer than I should have probably slept on it (it was still so comfortable!). That bed was perfect for me in every way as a younger person, but was a little smaller and firmer than I needed in my middle age. I've had the Organic Cotton and Wool *** *** now for about two months. It is simply the most comfortable bed I've ever slept on. It's firm, but soft at the same time. I don't know how they achieved this, but it's like sleeping on a cloud. It supports my body perfectly. I used to wake up a fair bit throughout the night and now I no longer do. When I awaken in the morning, I don't want to get up. It's just so comfortable. I'm sleeping very soundly, and this has improved my life in so many ways. I'm so pleased with this ***. I cannot recommend it enough.
susan f (pleasantville, NY)
September 25, 2021
I love my dreamton futon!
Vicki H (BURLESON, Texas)
June 12, 2020
I highly recommend this store. I live in Texas and they have no stores in my area and I was hesitant to buy online. I heard about WhiteLotusHome from ***. Very glad I found out about this store and I will be a customer for long time to come. High quality products. Excellent customer service. Honest company. I can't recommend them more. My granddaughter will sleep on no other pillow other than the one I purchased for her here, the organic cotton pillow.
Morgan H (Sandy, Utah)
March 05, 2020
I'm obsessed with this mattress! It's really comfortable and I love that it is non-toxic! I would recommend to anyone looking for a clean, organic mattress.
Michaela H (Madison, Wisconsin)
September 10, 2019
This mattress is impeccable. I absolutely love it and have been waiting a long time to make this investment. It's comfortable, healthy and a wonderful addition to my home.
Love the mattress. Bought 2 others afterward
Maria C (Dallas, Texas)
February 09, 2018
Great quality mattresses.
Allia W (Raleigh, North Carolina)
February 09, 2018
I would recommend this product to anyone who is health conscious and wants a good nights sleep. The quality is top notch.
What is GOTS?
Global Organic Textile Standard (GOTS)


The Global Organic Textile Standard (GOTS) is the world's leading processing standard for organic textiles and fibres, including ecological and social criteria, backed by independent certification of the entire textile supply chain. The aim of the standard is to define globally recognized requirements that ensure the organic status, from harvesting of the raw materials through environmentally and socially responsible manufacturing all the way to labeling in order to provide a credible assurance to the end consumer.

GOTS relies on a dual system to check compliance with the relevant criteria consisting of on-site auditing and residue testing. As a GOTS certified organic manufacturer, White Lotus Home provides this assurance to its customers by meeting the strict GOTS criteria, maintaining chain of custody records for all organic material purchases, and undergoing regular inspections and audit reviews.

For more information, please visit http://www.global-standard.org


Can your mattress fit okay into any bed frame type, or are there bed frames that won't work well with your mattress?
All of our mattresses are made in the same dimensions as all traditional mattresses. So, yes they should work just fine on any traditional frames. 
Marlon 
What is your return policy? My husband is allergic to latex so I wanted to try a cotton and wool mattress.
First of all, do keep in mind that you may request FREE samples of any of our fibers or fabrics: https://www.whitelotushome.com/bedding/organic-56003.html

The link to our 120-Night Mattress Guarantee is found right on our homepage but here is the link for review: https://www.whitelotushome.com/faq/120-night-guarantee/
What mattress would be best for a twin size top bunk bed for a 5 year old weighing 40 pounds?
Honestly, any of our mattresses can work for a 5-year-old. It all depends on the comfort level you would like for your child and keep in mind of the weight and thickness restrictions for the top bunk. Our mattresses do start at a 6" thickness but can go up to 8" in thickness. Our futons are only 5" thick and are usually preferred for bunks. But again, please check with the manufacturer of your frame.

How do I choose mattress thickness? How firm is each?
The thickness is just mainly for personal preferences. The firmness would be the same for each 5, 6, 7 or 8" thick mattress. Some clients prefer a thicker mattress in general so that is why those options are there. We feel that any mattress 5" or above would be enough for regular sleep and support. We hope this is helpful, but please do let us know if you have any other questions.

Thank you for choosing White Lotus Home!
Sales and Customer Service Department
Direct: 732-828-2111 ​

How do I choose mattress thickness? How firm is each?
The thickness is just mainly for personal preferences. The firmness would be the same for each 5, 6, 7 or 8" thick mattress. Some clients prefer a thicker mattress in general so that is why those options are there. We feel that any mattress 5" or above would be enough for regular sleep and support. We hope this is helpful, but do contact us at info@whitelotushome.com or 732-828-2111.

Can you have the mattress without the wool core if I have a letter from my doctor, because I am allergic to wool?
Yes, of course you can. We have the same mattress available without wool but you are required to provide us a prescription or note from a doctor with thier DEA# on it stating you require a chemical free mattress. Since the wool is the natural fire retardant for that mattress.