Mattress & Topper Samples
ONMPBS090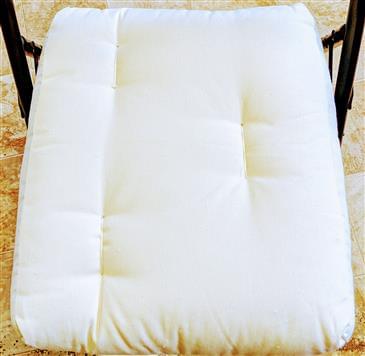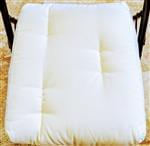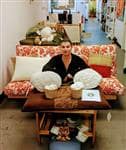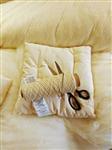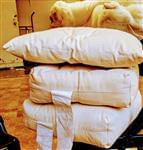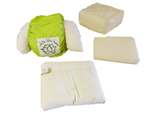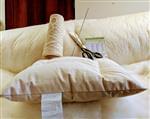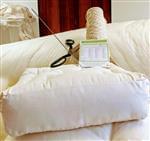 $40.00


Sleep Safe NOW Pay Later!
?
✅Stock Samples ship in 48 hours, new ones are handmade in 3 - 6 days. STOCK LIST!

White Lotus Home understands how challenging it can be for our customers to make a decision without seeing, feeling, smelling, or otherwise testing our organic products. For those who do not live near our showrooms, we offer both FREE samples and paid samples of everything we handcraft in the USA. We send these out all the time and know that it makes it easier for our customers to make a better natural bedding decision. Please note that no samples can be provided of furniture.
Mattress & Topper Credits
The following samples are available at a reduced cost:
Mattress Samples: These 18x16x6" cushions allow you to test our mattresses in the comfort of your own home. As these are the size of a chair cushion, the samples will give you a good idea of how a full-sized product will feel. Our BOULDER style Mattress Samples will be made to measure 18x21x6".
Mattress Toppers: Topper samples can be paired with a mattress sample or an existing mattress to feel the comfort White Lotus Home Topper can add.
Pillow Sample Set: Our Pillow Sample Set contains one of each style pillow --- Kapok, Organic Cotton, Green Cotton, Wool, Buckwheat, Evergreen Foam and Shredded Latex. Each pillow measures approximately 2x4".
All samples are treated as store credits towards a future purchase. Up to two mattress samples can be applied to your future mattress order, or one pillow sample set towards a pillow. For example, if you were to order two mattress samples in different styles totaling $100, we would subtract that $100 credit from your final total. Mattress sample credits are valid for one year from the date of purchase. The cushions are then yours to keep --- it's a risk-free way to find your perfect fit!
Natural and Organic Samples
The following samples are available free of charge:
Our fabrics: Complimentary swatches are available for all fabrics.
Raw Fibers: Free, individually bagged samples of the organic and natural fibers used to make mattresses, pillows, and bedding.
GOTS Organic Cotton
Green Cotton
Virgin Wool
Organic Wool
Kapok
Buckwheat
Natural Shredded Latex
Natural Latex Piece
Shredded Evergreen Foam
Evergreen Foam Piece
All these fibers and fabrics contain no added chemicals or flame retardants. Each fiber will be individually bagged and labeled with full descriptions.
Wholesale fibers
are available for purchase.
What do you think of this product?
Share your thoughts with the White Lotus Home community.
Aly B (Scotts Valley, CA)
August 20, 2023
I use the sample mattresses as cushions to sit on at a low table. They're perfect. Highly recommend this quality product.
Pamela J (Longmont, CO)
April 13, 2023
Great quality and great people
Annette M (Los Alamos, NM)
October 13, 2021
This is a great company with excellent customer service! In a world where people can't reach anyone in person anymore, White Lotus Home answers every call with a friendly, knowledgeable customer support representative to assist with any questions. They even have samples available of their products so you can see and smell the items before purchasing. I would highly recommend this family run business that supplies high quality all natural and organic products to people looking to avoiding chemicals in their bedding products.
Serena C (Glendale , Arizona)
July 24, 2020
We ordered a sample of the mattress that we are interested in purchasing as soon as another affordable promotion is available. We would recommend White Lotus mattresses to others. We like the fact that they are nontoxic and comfortable.
Patricia D (Jacksonville, Florida)
July 16, 2020
These are amazing. Perfect and generous. Wow!
Frances W (Gilroy, California)
April 09, 2020
Great to have the option to have a sample before purchasing the whole topper.
Frances W (Gilroy, California)
April 09, 2020
Great to have the option to have a sample before purchasing the whole topper.
Michele D (West Windsor Township, New Jersey)
June 26, 2019
Kira Z (Iowa City, Iowa)
June 26, 2019
The samples you sent are of such excellent quality and large enough to be useful - thank you! I love my new mattress and pillows. Totally happy!
Jens W (West Linn, Oregon)
June 26, 2019
I find it helpful to be able to evaluate a sample before making a purchasing decision
Sanaz M (Wichita, Kansas)
June 26, 2019
These are great for sitting on still and for samples of what I may sleep on
Randi J (Brooklyn, New York)
June 26, 2019
We sleep on this bed -- the Boulder cotton futon-- every night. It is supportive, still smells sweet (one of my favorite things about all-cotton futons). Our aging backs are happy and we are sleeping better than ever.
SongLinh L (Forest Hills, New York)
June 15, 2019
I love all White Lotus products. Had ordered and been using the latex/wool twin mattress for about 3 years now and absolutely love it. Very comfortable. Had recommended to friends and family. Recently ordered another twin mattress--cotton/wool variety, and it is very comfortable as well, although I like the latex better because it's flat. Excellent craftmanship. And I love the fact that all products are hand-made, Not by machine. We are also using the kapok pillows. They are ok, a bit too thick when I ordered full fill, and medium fill. Good thing is I can remove the material because the pillow is zippered.
Kathleen F (EVANSTON, Illinois)
June 14, 2019
The mattress sample is very encouraging. Wonderfully made, no odor. Using it as a cushion on my rocking chair, where it keeps tempting me to get that new mattress I need.
Amy S (Frederick, Maryland)
June 14, 2019
The samples helped me make more informed decisions.
Janine M (Cottonwood, Arizona)
June 14, 2019
Janine M (Cottonwood, Arizona)
June 14, 2019
I have Multiple Chemical Sensitivity and allergies. This sample (and their other samples, too) allows me to test the materials to see if I react to them before buying. White Lotus Home even suggests using the mattress sample as a yoga or chair cushion, etc. to get a good idea of the feel for the mattress and as a way to reuse the sample. No wasted materials = brilliant!