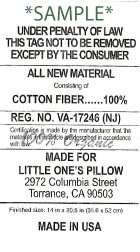 White Lotus Home's Private Label Manufacturing can affordably turn your vision into reality. We offer turnkey solutions to manufacture handcrafted goods that deploy your company's existing brand platform – packaging, color pallet, and image. Our talented design team can bring your special project to life.
What are the benefits of Private Label Manufacturing? It's smart. White Lotus Home will manufacture products to your specifications, with the confidence they're made in the USA by hand out of the finest natural fibers and fabrics. It's branded. Your designs are credited on the Law Label, using White Lotus Home's registration number (see the example on this page). That means the product is made specifically for your company and your customers. And the turnaround time is fast!
Have a custom-designed product? Complete this Ne
w Product Development Form.

Minimum
initial

order of 300 pieces of at least one product, or a $5,000 order.
Private Label Manufacturing extends your brand. It's a sweet Dream come true!
White Lotus Home takes pride in its detailed customer service. We work closely with our Private Label clients every step of the way – from start to finish – to turn your vision into reality. White Lotus Home, founded in 1981, has a team of skilled artisans in our New Brunswick, NJ, plant who create high-quality natural and non-toxic products by hand for furniture outlets, bedding stores, massage schools, spas, hotels, nightclubs, and natural products stores.
We also handcraft items for the White Lotus Home showroom in New Brunswick, New Jersey, and nearly 100 online and brick and mortar stores around the USA and Canada. We provide jobs to our neighbors, help to protect the environment as well as support local farmers. Below are examples of products we've handcrafted for a few of our Private Label partners: All Natural Dog Beds, Alio, Little One's Pillows, Rawganique, and more! These companies and their end products demonstrate our commitment and dedication to quality. We promise to exceed your expectations. We promise to make your wildest, Greenest, ideas come true! Adding non-toxic and natural bedding to your product line is good business.
Consumer Mattress Reports, a bedding industry magazine, said the fastest-growing segment of the mattress industry is specialty beds at the expense of traditional box springs. The magazine projects strong sales over the next two years of green options.
According to the
Organic Trade Association
, "sales of organic food and non-food products in the United States broke through another record in 2014, totaling $39.1 billion, up 11.3 percent from the previous year. Sales of organic non-food products – accounting for 8 percent of the total organic market – posted the biggest percentage gain in six years, with sales of organic fiber and organic personal care products the stand-out categories".
What's more, American-made products are in vogue. Over 60% of Americans prefer to buy "American-made clothes and appliances even if those cost 10 percent more than imported versions; more than 25 percent said they'd pay at least an extra 20 percent," according to Consumer Reports.
White Lotus Home Private Label Manufacture can fast-track your entry into this marketplace.
---
White Lotus Home has a strong history of private label partnerships for a wide range of clients ---
below are
a
few
examples
.
---
All Natural Dog Beds

White Lotus Home handcrafted the covers for these Dog Beds.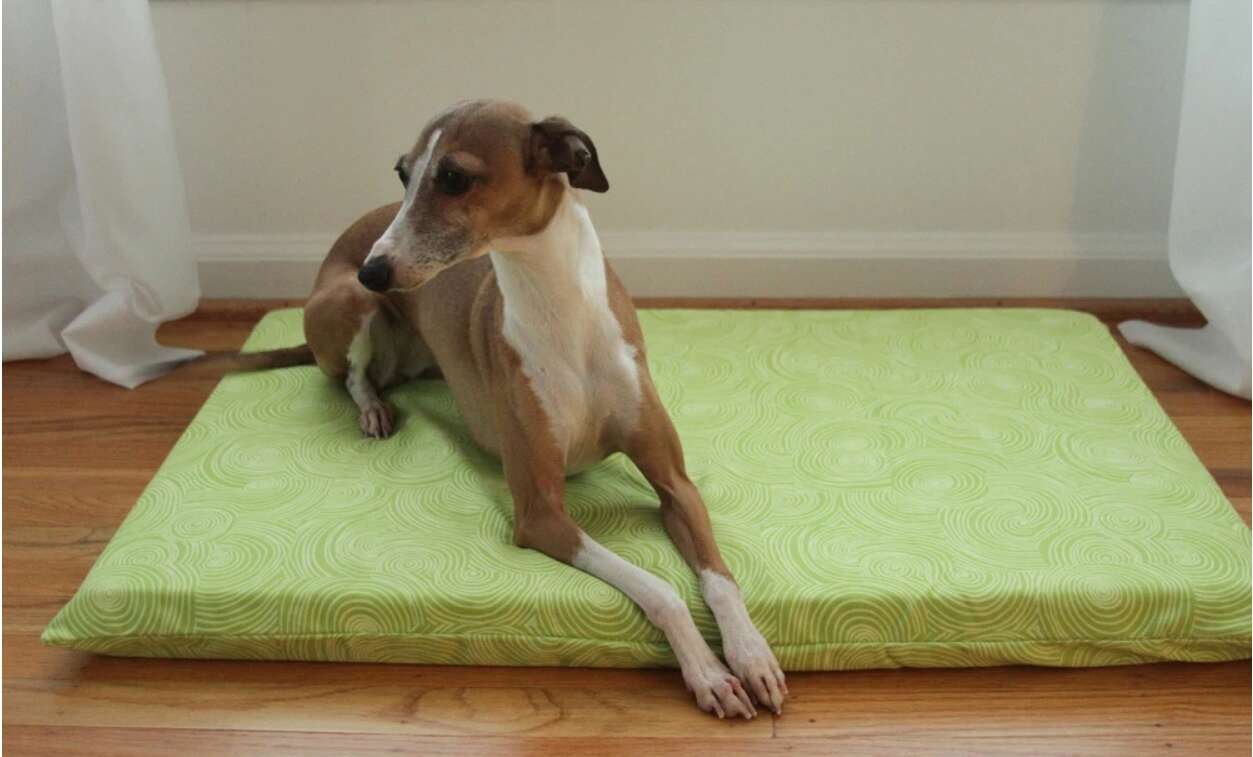 ---
White Lotus Home handcrafted and filled these scented pouches that will keep your space staying fresh
---
White Lotus Home handcrafts all of Billow Global kapok and wool pillows plus all of the Heart pillows.
---
SideStar Pillow
White Lotus Home worked with this client to create this wonderful Side Sleeping pillow! Available online and on ETSY!
---
White Lotus Home handcrafted 40 foot, 20 foot, 13 foot Kapok filled noodle pillows for Molly Findlay and they were displayed at Bergdorf Goodman.


---

OmSweetOm Organics
White Lotus Home handcrafts the inserts and covers for OmSweetOm Organics in two sizes. The round meditation insert is made with an organic cotton casing and filled with Kapok. The fabric for the covers selected by OmSweetOm Organics is Certified Organic.
---
Little One's Pillow, which is sold on Amazon, are hand-made with pillowcases of a certified organic cotton sateen fabric.
---
We create non-toxic Mattresses, Pillows, and Bedding products for Rawganique.
---
The Output Club | Brooklyn, NY
White Lotus Home created a variety of covers for the outdoor space of The Output Club in Brooklyn, NY. Not only does White Lotus Home hand deliver, we also install.
---
White Lotus Home supplied The Box Hotel with handmade decorative pillows. The pillows were filled with Kapok encased in an certified organic twill fabric. The beautiful grey and orange covers were hand-selected by the BOX Hotel.
To learn more, call sales at 732-828-2111 to discuss your needs.

Also, take a moment to complete the Wholesale/Private Label and, to custom design your product, the New Product Development Form. A minimum initial order of 300 pieces of at least one product or a $5,000 order.
We manufacture children's accessories, specialty pillows, duvets, mattresses, and custom cushions.

Want to become an Affiliate? CLICK HERE TO SIGN UP!