What are our customers saying about White Lotus Home?
Our customers say many great things about us. We have been helping our customers save the Earth while they sleep since 1981, and we know this industry.
Read what people are saying about White Lotus Home below, or check out the latest customer feedback on our White Lotus Home Facebook Page

here.

You can also see what people say about us on our Google Reviews here and our EKOMI Reviews here.


Outstanding group with which to work. Tickled pink with our new stows and pillow, sleeping MUCH better.
| | |
| --- | --- |
| | Customer service was outstanding. The product is better than described. We will definitely recommend WhiteLotus to others for any bedding products. Thank you! |
| | |
| --- | --- |
| | Amazing pillow and amazing service! |
| | |
| --- | --- |
| | I was very satisfied with the order procedure, *** was very helpful in choosing the right mattresses for my customer, the samples sent helped them to get what they needed. Thank you so much and I would highly recommend your company to anyone who is looking for a quality mattress. |
| | |
| --- | --- |
| | We are delighted with the two stows we ordered, in queen size. We ordered a firm stow and a softer stow and layered them, to create our queen-size bed. The combination is working out really well, VERY supportive but oh-so-delightfully luxurious! They are unwieldy to turn or otherwise maneuver, but we think they will be well worth the effort. We have noticed a significant improvement in the quality of our sleep in just the first week. Thank you Team White Lotus! |
| | |
| --- | --- |
| | I genuinely love WLH because of your commitment to high quality, chemical free items. Thank you! |
| | |
| --- | --- |
| | Wonderful, luxurious pillows. Great size and more fill than most others I found in my search. |
| | |
| --- | --- |
| | Everything went smoothly - got a special order of pillow cases (like them ** than the average size) - and I love them. No more struggling get a pillow in the case). Good quality organic cotton. Thank you your help. |
| | |
| --- | --- |
| | I did not use customer support, but the procedure was very easy! I would recommend White Lotus to others! |
| | |
| --- | --- |
| | Website easy to navigate, fast ship. Great quality buckwheat hulls ...grown in the US!! Will not hesitate to order from White Lotus again. |
Excellent! Very satisfied with the whole process - love the custom made futons! Thank you very much.
So far, I have only gotten s few of the free samples. But I really appreciate, as someone starting a business trying to use more sustainable materials where possible, that White Lotus actually offers fully free samples. Being that most of my local shops don't offer a lot of these things (like kapok fibers or buckwheat hulls for natural fill options), it is nice to be able to get my hands on a little, just to get a feel for it. And the nice little swatches of fabric gave me a good feel for how the fabrics would feel and what products would be best to use them for.
I will be coming back and ordering when I get to that point.
| | |
| --- | --- |
| | I had ordered a mattress that did not fit the frame I bought from Thurma. I measured the lack of bed and ordered a mattress that I thought would fit.... Well it came and did not fit and was not 7" in High. but the same price as the first one I ordered. not sure a customed fit mattress can be the same price but the bed looks like S H I T. not cool. |
| | |
| --- | --- |
| | i was totally satisfied and have recommended you to others. |
| | |
| --- | --- |
| | I am allergic to anything but 100% cotton and have a pinched nerve in my neck.. I'd been buying my pillows from another company for years and loved them but the last time I ordered one it was so overstuffed it gave me a *** in my neck and I had to send it back. I ordered a kapok through Amazon and had to send it back. I had no idea what "green cotton" was but did a little research and figured I had nothing to lose. I didn't. I ordered the king soft and it was a little hard at first and I thought I was going to have to send it back but after a few days I settled right in to it and it has been a life saver. I highly recommend it. I will order again when needed. |
| | |
| --- | --- |
| | My feedback is always the same -- I only go to White Lotus Home for the products you sell. The company is ethical and eco-friendly. Customer Service could not be better. I love the products. Thank you so much! |
| | |
| --- | --- |
| | Very good service and the quality of their products is excellent. Thank you so much! |
| | |
| --- | --- |
| | I would definitely recommend White Lotus Home to others. Thank you. |
| | |
| --- | --- |
| | Amazing communication. I had a custom pillow designed and it is great! I had a ton of questions and all were answered. Thanks! |
Great - would order again!
we're a houston, tx based furniture and home wares design studio. we regularly order kapok from white lotus. shipping / order processing is always fast and reliable and the material quality is phenomenal. thanks :)

- YoN studio
| | |
| --- | --- |
| | Satisfied and will recommend to others. |
| | |
| --- | --- |
| | I am greatly satisfied with the product & service. I would highly recommend you to anyone. I will definitely be a returning customer |
| | |
| --- | --- |
| | Everything about my transaction was perfect, including help from customer service to answer a few questions and to resolve an issue re a promo code I forgot to include when ordering, to quick shipping, to receiving pillows that I'm extremely happy with. So glad I came across your website! |
| | |
| --- | --- |
| | I have nothing to complain about. The lady who helped me make my purchase was very nice and helpful and everything went as planned and around 6 months later I received my mattress with no problem. I wpuld definitely recommend White Lotus to anyone looking for a natural mattress or sheets, etc. |
| | |
| --- | --- |
| | I received excellent customer service and excellent products. |
| | |
| --- | --- |
| | The pillows are excellent! I saved for about 2 years so both my daughter and I could have 2 new pillows each. Our allergy issues have reduced largely due to the pillows. This was a birthday present for my daughter. Thank you for a good quality & safe product. |
| | |
| --- | --- |
| | RECOMMEND TO OTHERS! CUSTOMER SUPPORT GREAT BECAUSE I ASKED A LOT OF PESKY QUESTIONS. DELIVERY QUICK, AND I'M ON THE WEST COAST. MATTRESS 5" FUTON. PLENTY THICK AND HAVE GOT SOME GOOD NIGHTS' SLEEP, FOR SURE. THANK YOU! |
Customer support is perfect.
I will always recommend White Lotus Home to others as #1.
Order procedure is clear & simple, as is website.
Thank you for being there for me for all these years!!
***
Our wonderful mattress, topper, and pillows from White Lotus Home were damaged in the Marshall ** in Colorado. When *** found out, they didn't hesitate to offer a deep discount to replace our ruined items! Their support has also always been quick to answer questions and offer help.
| | |
| --- | --- |
| | Excellent pillow, love that it's organic and the zipper to adjust filling to preference. |
| | |
| --- | --- |
| | Everything from getting initial info to placing my first order to receiving my order was stellar! The kapok is fantastic and I will be placing another order in the near future! Thank you so much! |
| | |
| --- | --- |
| | Great product and customer service |
| | |
| --- | --- |
| | Love the product. Keeps its shape. good customer service. |
| | |
| --- | --- |
| | As alway order and delivery went well and we received our quality merchandise. Thank you. |
| | |
| --- | --- |
| | I had no trouble finding the mattress I needed. The order arrived and both my husband and I love the two mattresses we bought. They are very comfortable and have had many good nights sleeping. I will also be buying pillows here. I would definitely recommend anyone to White Lotus Home for your bedding requirements. |
| | |
| --- | --- |
| | Great products and great service! |
| | |
| --- | --- |
| | Dear White Lotus, thank you for your unswerving commitment to quality for your customers and integrity. I enjoy my cotton mattress. I wanted one for a few years and now I have one, I can't believe it. Thank you 100X over for drawing my name and extending extra time in order to make the correct decision. Thank you for your patience. XoXo Sincerely, *** |
| | |
| --- | --- |
| | Clear product descriptions, fast shipping.... |
| | |
| --- | --- |
| | Great products that were shipped and received quickly! |
| | |
| --- | --- |
| | Great product and great customer service! |
| | |
| --- | --- |
| | White Lotus is a fantastic place to by, always perfect product, fast and a very good customer service |
| | |
| --- | --- |
| | Best pillows my family and I have ever slept on. Thrilled to find a quality, ** made, all natural product! |
| | |
| --- | --- |
| | Great product, very high quality. Excellent service. Repeat buyer |
Actually, I have been purchasing these products just from White Lotus Home for years and years.
You have the best service I have ever received!
Thank means a lot to me.
| | |
| --- | --- |
| | Something that would be useful/helpful is to have two handles on the top and bottom of the mattress (in addition to the two on each side). Since the mattress is so heavy, it would help with moving. Other than that, mattress is great! |
Please continue to provide your exceptional products! You have terrific customer support!
When I needed to have help about my new pillows smelling strange, you told me to put them in the dryer on low and all would be well! Love the products and the people.
| | |
| --- | --- |
| | Love this company for my daughter's pillows! |
| | |
| --- | --- |
| | Love your pillows. Definitely worth the money |
| | |
| --- | --- |
| | I have been sleeping with White Lotus since the early eighties |
| | |
| --- | --- |
| | I definitely recommend you to anyone that will listen! |
| | |
| --- | --- |
| | Satisfied. Good communication. Would recommend. |
| | |
| --- | --- |
| | The fabric is wonderful thank you. My kids loved everything they received for Christmas. |
I would highly recommend White Lotus if you are interested in making your home and bedding more sustainable.
| | |
| --- | --- |
| | The team of white lotus home are very helpful and accommodating. |
| | |
| --- | --- |
| | They did an amazing job making custom sheets for my camper. Absolutely perfect and organic!!! |
| | |
| --- | --- |
| | The pillow came and seemed tall or high. I unzipped and took half the cotton out. Once it gets too flat I will add it back in. Love my pillow |
| | |
| --- | --- |
| | I'm obsessed with my white lotus pillows! I had never really given it much thought how we spend 8+ hrs a day with our face crammed in a pillow, and how important it might be to have one that isn't infused with chemicals or synthetic material. I have always been pretty picky about pillows - to the point where I have to try them out in store before I can commit, ** I'm so glad I decided to take a chance on White Lotus. Their pillows are the perfect firmness and thickness, and I sleep well knowing it's all organic cotton. I'm currently in the process of buying a second set and it's honestly worth every penny. |
| | |
| --- | --- |
| | Customer service was exceptional! Everyone was attentive and really helped us find the mattress we needed. We could not be happier. I would shop here first and save yourself some time. Love love love our mattress !!!! |
| | |
| --- | --- |
| | I was happy to find you had this pillow. In the past I had bought an organic one and it was wonderful. Only problem was yours was not wonderful or organic. I put it on my bed to sleep with it after it aired out a while. I got so ill I had an asthma **. I do not think it was totally your fault. I feel that I should have been told it was not enviormentally safe. I have Multiple chemical sensitivity. I just took for granted that it was chemically safe. |
| | |
| --- | --- |
| | The process and product were great. You even held off on shipping my order until my house was ready for move-in. |
| | |
| --- | --- |
| | Ordered 10 lbs buckwheat hulls; product came quickly and was packaged securely. Looks like good quality hulls. Very pleased, would use again. |
Your service is great. In the interest of continued efforts to improve if you can look into shipping out orders sooner, it will bring your service up in my mind. Regardless, you are doing great!
| | |
| --- | --- |
| | I was pleasantly surprised that after a few emails back and forth, I was able to change the shipping address so easily. Thanks for making my stay with my daughter and grandson so much easier. |
| | |
| --- | --- |
| | I love the Kapok pillow that I purchased, it is excellent quality, environmentally responsible, organic, and a pleasure to sleep on. Your customer service was top notch. The pillow was made to order and it arrived much sooner than I expected. All around, a great experience! I will order from White Lotus again for sure! |
| | |
| --- | --- |
| | love the Eco Foam pad for my bed, it fixed a cheap futon and made it into a new bed with no foam smell. firm foam, it made a big difference. |
| | |
| --- | --- |
| | The owner actually answered the phone when I called!! Great customer service. |
| | |
| --- | --- |
| | Super fast shipping and incredibly high quality items! Will be purchasing more in the future. |
| | |
| --- | --- |
| | Everything from ordering to the product itself was great |
| | |
| --- | --- |
| | White Lotus is Truly A Gem. For Many years I have struggled to find the perfect mattress. I have had memory foam( too Hot) Innerspring Mattress( To much pressure points, Natural Latex ( Allergy causing) and mattresses alike.. It wasn't until I found The cotton & wool Dreamton Matress that my sleep worries were over. The first night after a perfect nights sleep I woke up with glowing skin with great circulation. My Mom & Dad mentioned it to me and when I looked I was like wow what a difference. The Quality of the mattress is truly amazing. I sleep well every night and it is the only type of Mattress I want to continue using. Even when I have kids , I want my children to have a cotton & Wool Mattress from White lotus in their Crib. I have even seen well documented studies that show that ** sleep better on mattress as such having deeper sleep and less wake up time. I would recommend white lotus to any and everyone across the world who want the best quality surface to sleep on. Remember that those 8 hrs you spend in sleep should not be spent counting sheep instead get a Dreamton and you will dream a Ton. Thanks again WHite Lotus |
| | |
| --- | --- |
| | The owners of the company handle customer service and they do a fantastic job. |
| | |
| --- | --- |
| | great products, fast shipping. love. |
| | |
| --- | --- |
| | Great products, great customer service! |
| | |
| --- | --- |
| | it doesn't get any better than this |
| | |
| --- | --- |
| | Love the products! Everything feels great and healthy! |
| | |
| --- | --- |
| | I am nothing but thrilled with my most recent purchase. The website was easy to navigate, shipping was much faster than I expected, and the pillows are PHENOMENAL. And so unique! Buckwool is the perfect combination of materials for exactly the right amount of support. Genius! Seriously so, so happy with my purchase. Nothing makes me happier than when a nontoxic product is better than the standard option, and the buckwool pillows are by far more comfortable and supportive than any of the typical fluff or foam filled pillows on the market. Only wish things were less expensive so I could buy so much more! |
| | |
| --- | --- |
| | I love my pillow, I was waking up with headaches and felt that my head position as I slept was contributing to that. The support and alignment of my head made all the difference! It is a well made with materials I trust. |
| | |
| --- | --- |
| | Great product and service. I'm always happy with white lotus. |
I have already recommended you to a couple of friends.

I grew up on a cotton mattress in the 40's and 50's. I remember my mother turning the mattress a couple of times a year. I suggest you include mattress care suggestions with your delivery.
| | |
| --- | --- |
| | Customer Service is a real person**Responsive and helpful with ordering. Thank you. |
| | |
| --- | --- |
| | Everything came well packaged and on time. I ordered a mattress which is amazing. They're very heavy which is understandable, I wish the company could allow for help or assistance when delivering to the customer for installation. |
| | |
| --- | --- |
| | always buy the half-size travel kapok pillow. it is perfect. i can breathe well, neck is just right. thanks! |
| | |
| --- | --- |
| | Thank you for the samples |
| | |
| --- | --- |
| | Amazing company. And a more mazing product. Excellent, responsive customer service. White Lotus Home is my go to vendor for any and all comfort needs. |
| | |
| --- | --- |
| | I don't shop elsewhere for the products you offer! |
| | |
| --- | --- |
| | If they carry what you want; don't shop anywhere else. |
this business saved my life for me. i am highly allergic and chemically sensitive and was not able to get a bed made for my grown son to come and visit me out of state. i have donated very costly beds in the past to salvation army and could not face another mistake with cost of expensive ***ress that cannot sleep on in health. i cannot stand wool as very reactive and latex smell starts permanent coughing spell.. WHITE LOTUS HOME FITS THE BILL FOR ME. love the Kapok pillows, love the selection of organic cotton materials, love the 100% organic cotton for ***ress and topper, 2nd twin guest bed rolled up in closet in casing and wonderful yoga *** with pretty pattern organic cotton fabric. i was not able to purchase from my former ***ress maker in another state as they retired and all the new people are into manufacturing and cannot take either the wool or latex out and make just a cotton ***ress. good thing i grew up in the country long time ago and had the original feather ***resses as my bed is hand made and similar but much more supportive. old fashioned is great for me as no chemicals whatsoever and completely controlled and hand made. they will even air it out for you so when arrives can use immediately. superior people in my opinion. thank you for helping me get squared away in my home for sometime to come in health and comfort. very grateful. if you have children with allergies and people with damaged immune systems White Lotus Home and make you just what you need while your working on management of these conditions. ** bless this business and thank them for doing this work for people with such intense physical needs. not everyone is normal and people who learn to handle these problems function normally after getting control of their environment as bio- compatable and healthy.
| | |
| --- | --- |
| | I liked both pillows, the kapok and foam. I opted for the foam and my wife preferred the kapok. She likes a softer pillow and I like the added firmness of the foam. |
| | |
| --- | --- |
| | Our topper was exactly what we wanted. It is well made, super soft, and extra plush. We are very happy! |
| | |
| --- | --- |
| | Excellent service and beautiful quality products. My grandson loves his organic pillow! |
| | |
| --- | --- |
| | Love the organic cotton pillows and the buckwheat travel pillows! Thank you for the awesome customer service! Keep up the great work! |
| | |
| --- | --- |
| | great customer service; delivered on time. |
| | |
| --- | --- |
| | Customer Service is exceptional. I hadn't ordered from White Lotus in 15 years, but they treated me like a regular. *** told me that I had called during their labor day promotion. I didn't even ask for the discount, but I was very happy to get it. The quality of their goods has only IMPROVED in the last 15 years. The prices have increased, of course, but the quality is still exceptional. Worth every penny! Thank you, White Lotus!!! |
We have bought several items from *** and truly appreciate that they are chemical free. We also appreciate the added service they offer of airing items out before shipment! Thank you so much for your dedication and craft.
| | |
| --- | --- |
| | My pillow is beautiful, it's comfortable and it's the perfect travel size.It also arrived on time.The packaging was perfect and arrived untorn.I'm very happy with my travel pillow. |
| | |
| --- | --- |
| | I love all the chemical free natural fabric goods, too bad i have to go back to work and make more money to pay for the expensive items. |
| | |
| --- | --- |
| | The service was excellent. The mattress is exactly what I wanted. Thank you for making healthy products. |



Great service, speedy delivery. Would purchase again. Cats Love the pillows I made for them with the buckwheat hulls.
| | |
| --- | --- |
| | Products are super cozy! I love how their pillows because keep their shape. I've had mine forever! The best products out there! 10/10 highly recommend. |
| | |
| --- | --- |
| | This is a great company with excellent customer service! In a world where people can't reach anyone in person anymore, White Lotus Home answers every call with a friendly, knowledgeable customer support representative to assist with any questions. They even have samples available of their products so you can see and smell the items before purchasing. I would highly recommend this family run business that supplies high quality all natural and organic products to people looking to avoiding chemicals in their bedding products. |
| | |
| --- | --- |
| | It takes a while for orders to come, but since its being made to order essentially this is not unreasonable. Customer service is good. |
| | |
| --- | --- |
| | I ordered buckwheat hulls, and they were perfect 👍 |
| | |
| --- | --- |
| | I had a very easy ordering process, with a great discount over July 4th. I received the bed directly to my door (and I live on a third floor), which I really appreciated. I have been a customer of White Lotus for over 30 years, and would (and do) recommend them to anyone looking for a beautiful, non-toxic, certified-organic bed. There simply isn't any other certified organic bed that competes with them in terms of materials, comfort and longevity. |
| | |
| --- | --- |
| | White Lotus makes wonderful high quality futon mattresses! They are worth the cost especially for people who are sensitive to chemicals. |
| | |
| --- | --- |
| | The service and products are of an exceptional quality! |
| | |
| --- | --- |
| | We received the mattress a little earlier than expected and the delivery man helped us bring the mattress inside to our guest room. |
Great Quality and Speedy service
| | |
| --- | --- |
| | I just found this shop and was a bit unsure if it was a legit company since the price of buckwheat hulls was the lowest I've found. There is so much spam and fake companies online, it's hard to know which to trust, so I researched the company and sure enough, not only is it legit but it also has a huge amount of high reviews, so I placed an order. My package arrived on time and in excellent condition. I will definitely order from White Lotus again. |
| | |
| --- | --- |
| | I have been using White Lotus products for bedding exclusively for 25 years. The quality of the products, the ease of use of the website, the customer support with ordering and employee knowledge of the products and policies is unparalleled. I have had only top-flight experience at White Lotus Home. Once I even spoke with the president of the company with a question about the products. I have bought everything from bedding to furniture. Every mattress in my two homes is from White Lotus in some combination of wool, latex and cotton. The futons last forever and never lose their shape or resilience. I cannot recommend this company highly enough. |
| | |
| --- | --- |
| | Best pillow I have ever owned. |
| | |
| --- | --- |
| | Clean organic cotton! Bought organic cotton fibers from White Lotus Home. They were clean with almost no twigs and byproducts. It almost felt silky and soft! Will absolutely buy again from them! |
| | |
| --- | --- |
| | I love your company and products! Customer service has been 100% satisfactory! Can't think of anything to improve. So happy I found you! |
| | |
| --- | --- |
| | 50 lb. box is great and all I want to handle, thanks |
| | |
| --- | --- |
| | You were recommended by a friend and I have been very satisfied with my purchase of a BuckWool pillow, the order process and delivery. I definitely will recommend you to others. I looked on your website for an extra double zip pillowcase. Most of the buckwheat and wool was removed for my level of comfort and I wanted to make another pillow. |
White Lotus Home is an outstanding small business with top quality products and amazing customer service! We are really pleased with our evergreen foam mattress and our wool pillows from them. Can't wait to try their bedding as well!
Thankful you can supply my needs during these times. IF you know of a supplier who does not
pre-crush the buckwheat hulls..... I would purchase those as well. thank you, Blessings
| | |
| --- | --- |
| | Pure clean odorless cotton. |
| | |
| --- | --- |
| | I wish you would allow local pick-up to save on incorporated shipping costs in product cost. I live in Somerset, NJ and would be able to pick up locally. |
| | |
| --- | --- |
| | White Lotus is first rate from beginning to end. The online experience is easy, efficient and fun to browse. The final products arrived in the expected timeframe. The products were wonderful! Quality through and through. Thank you White Lotus! |
| | |
| --- | --- |
| | Everything works great as far as I am concerned. |
| | |
| --- | --- |
| | White Lotus provides personalized service and quality like no other company I know. |
| | |
| --- | --- |
| | Great products and reasonable prices! |
| | |
| --- | --- |
| | very satisfied with this solid, high quality, super comfortable futon. i waited for two years to get it and thrilled with my quality of rest. |
| | |
| --- | --- |
| | Easy purchase, product was as described and delivered in the time frame I expected. My husband is very happy with his gift. |
Everyone I spoke with was very helpful and nice! They made me feel more comfortable ordering a mattress online. The samples were well worth it. And when the first mattress wasn't working out from how it was shipped they replaced it no problem. Very satisfied and have recommended you to several people already!
| | |
| --- | --- |
| | Truly satisfied with my item! Comfy and soft! 10/10 |
| | |
| --- | --- |
| | We are huge fans of White Lotus Home! |
| | |
| --- | --- |
| | I love my new kapok pillow. I've never been able to use only one pillow to sleep, but not anymore. My nights have also been slightly more restful. My wife doesn't particularly care for her pillow, but she is very resistant to change, so there is a chance she will eventually come around. The only "issue" is that we ordered a firm and a medium pillow, but couldn't tell which was which, as they were both similarly firm. It doesn't really matter that much since you can remove/add kapok as you see fit, although I can't see adding any more as the one I'm using fits tightly in a standard size pillow cover/case. The price was very good compared to other options and from a highly rated company. I'm very happy with my purchase. |
As always I am very happy with my order of pillow covers. Very high quality, and feel like they will be great protection for our White Lotus Home pillows for years to come. I recommend highly for everyone!
Thank You White Lotus Home for the best nights sleep ever upon our Organic Cotton Mattress, with our Buckwheat Hull Pillows, and awesome covers for all. Will be Thankful for years for the chemical free, deep night's sleep. My health has improved in a short time.
Thanks soo much!!!
Barbara & Darrell
| | |
| --- | --- |
| | I was very satisfied with the mattress we purchased. Customer service was excellent as well. |
Great price on the 100lbs of seeds shells. Loving it, so comfy!
| | |
| --- | --- |
| | excellent products, highly recommend White Lotus pillows, fabulous quality! |
| | |
| --- | --- |
| | Absolutely would recommend, and do so often! |
| | |
| --- | --- |
| | I ordered some organic cotton pillows. They are super firm and very comfortable. The whole family loves them. |
| | |
| --- | --- |
| | Best pillows I have ever had. Service is stellar! |
| | |
| --- | --- |
| | Thank you for the high quality products and great customer service |
| | |
| --- | --- |
| | Great customer service on the phone! Very satisfied with order! |
| | |
| --- | --- |
| | Highly recommend this little gem of made in USA bed linens. I love the pillows I finally can sleep at night and their sheets are amazing so soft. I only buy made in USA and this is my favorite company. Amazing customer service ! |
| | |
| --- | --- |
| | I have not used your company to a large extent but from what I can tell you have quality products. I may use the company more in the future. |
C. Joly

05-08-2021
I have used White Lotus Dreamton futons for over 20 years and they are heavenly to sleep on! After 10-15 years when they have compressed a bit, add a wool topper and they are as good as new again. Their kapok pillows are also awesome, they stay fluffy for years :) Now that my kids are young adults, they are purchasing their own White Lotus bedding!

---
The contoured pillow has eliminated back and neck pain I have had for years. I am so thankful. My toddler took a nap with me and has requested the same pillow. Ha! Wonderful transaction, delivery and product. Thank you for following through!
When the pillow arrived it was too firm. I removed some of the cotton and now it's perfect. It would have been good to have a zipper - removing the cotton would be much easier. I'm very happy with my new pillow!
April 4, 2021
Love everything about White Lotus. We recently got a Queen *** ***. It is very comfortable and well made. The customer service was A plus. It's inspiring to deal with real people making a global difference with the materials they choose. Thank you!
April 4, 2021
I got a bogo and no plastic at my request happy with products and more deals please!Thank you for my pillows
March 30, 2021
I found the website easy to use, prices reasonable compared to similar products (specifically organic products), shipping time was reasonable considering worldwide shipping slowdown, and I'm really happy with my product!
March 29, 2021
Very nice people to deal with, great products.
March 28, 2021
I ordered some pillows for my daughter who recently moved to NY for school. I chose your company for its' non toxic products and small business. Your staff shipped the pillows quickly. Thank you!
March 25, 2021
Well, this is not my first order from White Lotus Home and it will not be my last. As an Interior Designer, I have ordered products for myself and then have had my clients order mattresses, pillows & toppers and be very happy with their purchases. This time I ordered a Green Cotton Topper Extra for my (very) senior parents. They said it is so comfortable and they are sleeping so much better.
The whole process was so well ** by White Lotus Home. The delivery email was very explanatory. After I watched the attached video, I knew how I was going to get the Queen topper up 2 flights of stairs on my own. The very courteous driver placed the big box inside for me and I got the topper up the stairs quite easily, because of the video instructions.
Another happy ending to a White Lotus Home purchase. Keep up the good work!
March 25, 2021
Great products!
March 23, 2021
I like the all natural cotton bedding and linens, whether I buy the organic or not for my son and myself. I have very sensitive skin, I cannot use other fibers and synthetic materials, allergic to them, can cause anaphylactic reaction or ** to me. I appreciate a company having a healthy alternative at affordable prices.
March 22, 2021
Awesome !!!!!

March 15, 2021
Very satisfied. Would recommend to others

March 10, 2021
Great service, would definitely recommend to others.
March 9, 2021
Great customer service (responsiveness, helpfulness of info) and happy with product.

March 9, 2021
No other pillow compares !! Love these pillows I just bought more. I was not sleeping at all prior to a white lotus pillow now I sleep through the night. I like firm pillows so I got the medium firm and it's perfect! Please never stop making pillows because I will never buy a pillow elsewhere

March 7, 2021
I had a problem with using your web site when I was doing my recent order. I do not remember what exactly but it related to payment for my choice. So I called and the person I spoke with simply took care of it all for me over the phone. She was very helpful and courteous and I received my order a few weeks later. I have ordered before but not frequently as at my age I am mostly filling in for items that have worn out. I very much like the quality of the merchandise I have purchased. The shipping is a little on the slow side but since I am in no rush it is not a problem. If I were making a recommendation I would say improve the website and ship faster. Not for me but to be competitive in our current world. The service quality is excellent and highly recommended.
March 2, 2021
Everything was wonderful. Great customer support, information, quality and packaging. Great information on order updates.
March 1, 2021
Love our Kapuk pillows! They are super high quality, comfortable, scent free and just perfect! We have ordered all pillows from White Lotus and will continue to do so.
March 1, 2021
I've placed various orders from White Lotus, and they are always filled promptly and deliver high-quality products loved by my whole family. My best finds have been the toddler-sized kapok pillows and wool pillows. Thanks for all you do, White Lotus Home!
February 24, 2021
fast communication and supply.
February 23, 2021
Great Customer Service
February 22, 2021
Customer service is excellent. Quality is excellent. I would recommend to others.
I would love to recommend a little overhaul on the contoured kapok pillow. Would love to see a small side and a larger one. The current bolster is too big for little necks😊
February 22, 2021
White Lotus Home is top notch from the ordering process, and the quality of their product, to their delivery service. They are always polite and patient when I have called with questions to check on dimensions or materials. I can recommend them to friends and family with great confidence!
February 22, 2021
I ordered a 5 lb bag of Buckwheat hulls to refill my bed pillow. Have used one for years but mine was a smaller 2 lb 'travel' size and it just wasn't cutting it anymore....

Picked up a couple of pillow cases (added a zipper to the cotton one to act as the liner to hold the new Buckwheat; the other was a zippered Tempurpedic 'quilted' one. Opened a small corner of my 'travel pillow' and emptied it. Put a zipper into the new 'liner' pillowcase and weighed out 3.5 lbs of fresh, new Buckwheat to use for the new bed pillow. I mixed in .5 lbs of the buckwheat I had from my old pillow. Slept on that for a few nights and added another .25 lbs. The zippered 'liner' holding the new Buckwheat went into the quilted Tempurpedic one.

PERFECTION! (At least for my needs). The remaining new Buckwheat - and the old - went back into my little travel pillow, making it around 2.75 lbs. (Better than it was, that's for sure).

I've not slept so well in I don't know how long. Still don't sleep through the night but don't wake up as often - or for as long as before - and my neck is thankful for the added support!

Terrific product and exactly as described. Delivery does take longer but that was explained during the ordering process. It arrived a couple of days before the expected date so that was nice.
February 21, 2021
Products are great, communications about manufacturing and shipping times have been spotty in the past.
February 14, 2021
Love the personalized, congenial service. It is comforting (literally) to have sate, healthy products in my house!
February 8, 2021
I am slightly dissatisfied that there are no options to return a pillow if it doesn't quite meet my expectations. The pillow I received is nice, however it does seem to be less filled and thick than my last medium wool pillow (I double checked before ordering- the last one was a medium- I got it in the spring of 2016). I did not feel at liberty to reach out because there are no return/exchange options listed on the website.
The product is nice, however I would have loved to have had the option to try to switch out for a thicker one given that I think the fill has changed.
February 8, 2021
| | |
| --- | --- |
| | Hello, we are sorry that you did not locate our return policy on our website, it is located on our HOME PAGE and in Frequently Asked Questions. We can not accept returns of used bedding but if your pillow had a zipper on it, you could always add a bit more wool to it to increase its loft. We do also have the cases available with zippers on them if you did not get the pillow with the zipper. Either way, do let us know if we can be for further assistance. Feel free to call 732-828-2111, email info@whitelotushome.com or text 732-362-3628.Your whitelotushome.com team |
Great customer service!
February 5, 2021
I purchased a Natural Latex pillow (for my SO), Organic Cotton firm pillow (for me) and a toddler Wool pillow. After about a week of sleeping with them my SO and I decided to switch pillows as he felt the Latex was too thick for him. After the switch, they are PERFECT!! We truly couldn't be happier. I was a bit nervous at the price as I had never bought anything but big box store pillows and pillows from furniture stores... BUT I'm so glad I made the jump and purchased these. We seriously LOVE THEM!! I will definitely be shopping White Lotus Home for my future pillow needs and will be checking out their other products as well. We both sleep SO much better now! And the toddler pillow is the perfect size/thickness for our 3yo daughter to "have her own pillow" without us worrying about her head being kinked or anything. If you're debating whether to purchase them or not, I would suggest doing it. I seriously can't rave about them enough!
February 2, 2021
The order procedure was quite easy with telephonic assistance. I received help with placing my order immediately. The staff double checking on the order details before finalizing the order was very helpful, especially since they took care of all instructions. Great experience.
January 31, 2021
Excellent products and customer service!!!!!
January 31, 2021
I'm sure this is a time consuming thing but I'd love to see some sort of update on the orders between purchase and shipping. Everything else in the shopping process was great! :)
January 31, 2021
We love our White Lotus products and the customer service is superb!! I wish more companies were as thoughtful about the quality of their products and provided such personalized service.
January 31, 2021
The products are great. I have a futon, futon cover, sheets and pillows. Customer service has been really good. My only frustration is the sheets are not preshrunk so it's imperative to dry tyem on low. Which is really better for the longevity of the sheets. But if I or someone else in my household were to dry them on high heat I think it would make them too small. I don't want to take the risk to find out. Maybe it would be fine. But the instructions are tumble dry low so that leads me to believe they would shrink. That said the sheets a re a really nice thick durable cotton. I've never found a commercial sheet that was such a good quality fabric.
January 31, 2021
Great customer service! Very happy with my purchase!
January 27, 2021
---
Wonderful, high quality products made with great materials.
| | |
| --- | --- |
| | Great products!! Already a returning customer. Appreciate that the pillows have a zippered option now |
Many humble and gracious thanks for your product. I have spent hours and hours and hours confined to the mattress and bedding recovering from a surgery.
Very grateful. 🙏🙏🙏
| | |
| --- | --- |
| | Completely Satisfied with their organic cotton items. I purchased several pillows, pillow cases, sheets and bed protectors (king bed and three twin beds) |
| | |
| --- | --- |
| | Friendly service. The buckwheat pillow is a revelation. |
| | |
| --- | --- |
| | Would definitely recommend to others. I've had the best sleep nights ever since we bought a mattress cover form white lotus as we were begining to wake up with back aches in our old coir mattress. To think that I'm lying on pure natural cotton rather than plastic containing mattresses gives me literally a sound sleep. |
| | |
| --- | --- |
| | Excellent service! Wonderful products! Awesome people! Always courteous and knowledgeable. Delivery is always prompt. Can't say enough wonderful things about the products. Without White Lotus Home I would not have anything to sleep on or sit on!!!! 10 Stars if I could!🥰 |
| | |
| --- | --- |
| | When asked for personal feedback, literally speaking now, the personal attention received when purchasing something as personal as what I sleep on... kudos, White Lotus Home for making the products with care. Especially during a gloabl pandemic, the staff and delivery experience were seamless of fault... highly recommend the wait for quality product. |
Email: t********@hotmail.com
Name: Stacey A.
Regarding: general
Message: Not an inquiry but a thank you. I bought a queen-sized cotton futon 30 years (!) ago and took it with me to Montana soon after graduating from Rutgers. It served me so very well for years and we passed it along to another lucky person. It still remains my personal gold standard for all sleep surfaces. Nothing better exists, and I'm glad to see you're still in business! Here's to another 37 years for you!
DateAdded: 5/6/2018 11:48:57 PM
---
June 2018
Bonnie M. I bought one for myself because if chemical and emf sensitivities. The night I slept on that mattress I did not have a panic attack. I was getting them because my body was interacting with the metal springs and natural electromagnetic fields and setting me to have panic attacks and heart palpitations every night on my old mattress. This was a godsend. And I was able to get your mattress free of flame retardants and any type of chemicals. Thank you white lotus for working with me.
Adrienne F. I love White Lotus—I didn't want my son to sleep on any other mattress! I feel great knowing he is sleeping on a safe and healthy product. 🙌🏽
Rochelle Lauren K. We love our white lotus buckwheat pillow. When cosleeping and breastfeeding, it supports my neck and allows me to move the pillow in just the right way to keep me comfortable while nursing in bed. I breathe easier and my kids all want to use the pillow. I am planning to buy 3 buckwheat pillows but debating getting the ones with wool so it will be softer. We love White Lotus (we have been to the Highland Park, NJ location).
Lauren M. My daughter loves sleeping on her two natural pillows - we Co-sleep but she always gravitates towards the white lotus home ones! We ordered a bed and can't wait for it to arrive for her ❤️
---
From: Stevyn Guinnip <s*******@gmail.com>
Date: Sat, Mar 10, 2018 at 1:51 AM
Subject: Re: 2017 Winner, are you sleeping better now :)
To: Marlon Pando <marlon@whitelotushome.com>
"I was so excited to win the giveaway last fall. My husband and I have been sleeping on our Green Cotton & Wool Boulder Dreamton Mattresses for several months now and love them! It feels so good to know that I can
take take
deep, clean breaths all night long. We love their low profile and the handles on the sides. The wool wrapped around the outer layer helps regulate my husband's temperature. He used to always get so hot with other traditional mattresses. Sometimes I use the organic cotton topper as a padding in my hammock. It makes a soft, comforting place to relax and snuggle with my kids. Thank you White Lotus for making my home a healthier, more comfortable place to do life."
---
Via YELP:
F. S.
4/23
This is in regards to ordering online. I had been scoping out a few online shops for a latex mattress, which is a difficult purchase to make as most show rooms do not have one for you to test-lie. White Lotus had a sale, which made the latex mattress a great deal! Time got away from me, though, and I missed the sale, but when I emailed customer service, Lauren was very nice and offered to extend the sale for me.

I had to call to place my order, which wasn't a hassle at all. The sales rep I spoke with was friendly and helpful. It took 3 weeks for me to receive my mattress, as it is made to order. When it arrived, the packing slip indicated that it was something different than the latex mattress I had ordered. I was panicked. Sending back a 90 lb mattress was not ideal, and not to mention the thought of having to sleep on my old mattress another night made me want to cry. I called the next day and spoke with Lauren. She checked the specs of my delivery and told me that the weight of the mattress indicated that it was the correct item. She told me that sometimes the makers will check the box "dreamton" to indicate that the mattress has a wool and cotton covering, but that does not mean it is the dreamton futon mattress, which is what I feared. She asked me to send her a picture of it, as the dreamton futon mattress would look differently than the latex one, as it has buttons on it (I can't remember what they are called). I sent her the pictures and she verified the item was indeed the latex mattress I had ordered. What a relief!

Now about the mattress itself, what a dream to sleep on! I had been waking up with aches and pains every single morning, having to take extra care just to get out of bed. I woke up the morning after the first night we slept on it, and I was nervous to move, not sure if my back would be hurting or not. Let me tell you, I have not had a single ache or pain since sleeping on this new bed. It is so comfortable! It is firm enough but yields to your weight and conforms to your body. I have slept like a dream since having this new mattress! Also the main reason we chose White Lotus is because the mattresses do not off-gas with nasty chemicals. I would definitely recommend this company and their products! Actually, I already have!
---
b************te
Apr 17
to info
Hi everyone!
Wanted to thank you for these fantastic pillows, barrier covers, and pillowcases ...and commend all of you on a job so well done! Everything is EXCEPTIONAL and amazingly well-made, every single seam, every zipper; I can hardly believe my eyes! Wanted to be sure you know that you guys are doing a fantastic job. You clearly have such high standards, it's awesome to see -- and to be on the receiving end.
I'm beyond grateful to have the opportunity to purchase such high-quality, eco-friendly bedding products from kind people at a good-hearted company that's truly a cut above the rest. Put simply, your ethics and the beautiful items you create here in the USA are a rarity in this day and age. Really really thankful for White Lotus Home! Please extend my appreciation to all those who sewed so carefully and put together our order. You're making a lot of people (us and your other customers) very happy!
Best wishes to you,
Lisa
---
Sent via Email:
From: <h******rivins@gmail.com>
Date: Thu, Feb 22, 2018 at 8:13 PM
To: White Lotus Home <sales@whitelotushome.com>


Marlon,
The bed is so comfortable with the topper and the upgrade you gave us! Also the pillows are great! We appreciate it so much and will absolutely tell people! Thank you again for going above and beyond!
---
Message: My romance with white lotus home began a few years ago when meeting Elizabeth at a trade show in New York. I had been looking for organic bed products and was given mini pillow sample. Later that year I went through cancer treatments and wanted to become more and more organic. I remembered Elizabeth and visited her at the store that, at the time, was in Florida. With her help and very much patience, I purchased an organic comforter and body pillow which were amazing. Upon moving back to New York I purchased the green cotton, latex wool Mattress - which is amazing. I must say that during the time I was going through chemo and radiation I spent a lot of time researching different beds form different companies and eventually bought the mattress form White Louts— The customer service is always amazing. People there treat you like family- seriously- try calling- you will see. I am so happy with my experience with everyone, especially Elizabeth and want to thank everyone so much !!!!!!
DateAdded:11/1/2017 8:51:34 PM
---
From: A Goldman
Date: Fri, Oct 20, 2017 at 12:56 PM
Subject: Free Toss Pillow
To: sales@whitelotushome.com
Thank you so much for the true pillow!! It brings a touch of home to our hotel room. I look forward to using when we find a new home. Y'all are an awesome company. I plan on telling everyone that I know.
Many thanks,
Abby Goldman
Sent from my iPhone
---
GOOGLE REVIEW
December 2016
Great company with very quick response to inquiries! I cannot stress enough how important it is to sleep without chemicals. I love my bed so much! I bought an organic bed because I was suffering from sleep apnea. I would stop breathing in the middle of the night and wake up violently! Going organic (mix of latex, wool, and organic cotton) has stopped my sleep issues completely. It even brings me deeper sleep and more complex dreams.

In Burlington, VT we are lucky enough to have a retailer in town so I can try all the White Lotus Home Products. My favorites are the kapok pillows and the wool wrapped latex mattress. Kapok is so soft and silky! It's a very special tree that produces an amazing fiber. I am waiting for some new guest cots to arrive that will be going into a DIY pull out couch. So excited!
---
GOOGLE REVIEW
We bought our futon from here. They make it to order, and it's all constructed in America. They stuffed the mattress with organic stuffing and provided a very solidly built frame. They also have a wide variety of mattress and pillow coverings. It costs a little extra, but good furniture is always worth it. since it lasts.
---
GOOGLE REVIEW
December 2013
We have two all green cotton twin mattresses for our children. I end up sleeping with our toddler at some point most night because she is still nursing. The mattresses are so comfortable and I feel good knowing my children aren't breathing in any harmful chemicals. They have a wonderful natural cotton aroma - my son's still does after nearly five years! His mattress is still in excellent shape with rotating it every couple months. I will go back to White Lotus again and again! We are saving up for a King mattress of our own.
---
GOOGLE REVIEW
December 2013
I LOVE LOVE LOVE my White Lotus Queen Dreamton, wool topper, wool pillows, buckwool pillows, and wool duvet! The Wool duvet is one of my favorite things in the world!
---
GOOGLE REVIEW
December 2013
I recently ordered and received the Green Cotton and Foam full size mattress without chemical flame retardent. We love it; very comfortable and great quality. We feel so much safer letting our toddler sleep on this mattress as opposed to a traditional mattress. Thanks White Lotus!
---
GOOGLE REVIEW
December 2013
Purchased two 100% Organic Buckwheat Pillows for our family last April '12. The pillow sizes were abundant. I like that the pillows have weight to them and can conform to your head's shape with ease. My 9 year old daughter loves her pillow and I feel confident knowing she is getting a good night's sleep. Recently we went on vacation and definitely missed our pillows. A big plus is that the pillow is environmentally organic and custom made per order. Knowing that our family is not breathing poly chemicals from typical foam pillows and sleeping soundly from organic pillows is important to our overall health and well being.
---
GOOGLE REVIEW
December 2013
I am very satisfied with the high quality products and service from White Lotus. Thanks!!!
---
GOOGLE REVIEW

December 2013

I purchased 10 lbs. of organic buckwheat hulls in order to complete my meditation pillow project. Not only did White Lotus Home offer the best price I've found online, but the deal was sweetened with a promo code saving me additional $! They arrived in a reasonable amount of time and the quality of the hulls is excellent. If you need buckwheat hulls this is the place to go. I definitely will order my bulk organic fill from them in the future.
---
GOOGLE REVIEW

December 2013

I ordered two Kapok pillows, medium stuffed. They were really full so I bought another small organic case for my little guy and ended up with three pillows for the price of two! They are light, soft and just as comfy as down...we all love them! I also ordered a wool pillow but even after airing it out for several days the smell was just too strong and I was unable to return it. Kapok is definitely the way to go! Thanks White Lotus.
---
GOOGLE REVIEW
December 2013
We bought a conventional bed from Sleepy's and the smell was so awful that I had the delivery people come back and get it. I have a sensitivity to chemicals and it caused an intense headache and made my eyes water. I slept on the couch for the next couple of nights while I figured out what to do next. I found White Lotus Home on the internet and the very next day drove down to their store in New Jersey. I was greeted by a very helpful and friendly salesperson who walked me through the whole experience. David and I love our organic mattress and our bed frame! We even bought a mattress topper, two pillows, and a duvet from White Lotus Home. Our bed is exceptionally comfortable, easy to care for and has improved our quality of sleep immensely.
Our Queen size bed has handles on both sides for easy maneuvering. It is very important to both my husband and I that the bed frame was made locally. One of the legs of our bed did develop a small fracture and White Lotus Home sent us all new replacement legs! I will never go anywhere else for bedding again.
I love my bed so much. Thank you White Lotus Home!
---
GOOGLE REVIEW
December 2013
I bought a White Lotus toddler mattress for my baby when she would not sleep in her crib. I initially used the mattress in her crib and she was SO much more comfortable. And it fit in the crib perfectly - snug but not too tight. Later on I moved it to the floor so she could get up by herself, and so that I could lay down with her. I lie down on it every night with her while she goes to sleep, and it is extremely comfortable to me. I would love to get more for the rest of the family, the only thing that keeps me from doing so is the cost, and not being able to see/try before I buy. I think chemicals are a huge problem in our society and love that we have options like this. I also prefer to support companies that manufacture their products in the USA, and supporting small business.
---
GOOGLE REVIEW
December 2013
I love that I was able to find a quality, made in the USA mattress without any nasty chemicals at White Lotus Home without having to spend a ton of money.
---
GOOGLE REVIEW

December 2013

Much of my home is outfitted with White Lotus home products, from my mattress, to my pillows, to my sheets, and my fold-up futon and frame. Everything I have ever bought from White Lotus is beautiful and very well made. In my opinion they offer the best sustainable bedding and home furnishings out there; where else can you get something 100% organic, and made here in the US? So many things on the market that are "sustainable" in fact often contain flame retardants and other chemicals, or are made abroad in low-wage conditions. White Lotus offers a vision and a set of products counter to this.


I have been extremely pleased with White Lotus in the past, and intend to purchase more things from them in the future. I highly recommend them!
---
GOOGLE REVIEW
December 2012
A Google User
Have their king size 100% organic cotton duvet, and it's the nicest duvet ever! Super soft, warm, and excellent quality. Matched with the 100% organic cotton pillows, it's hard to leave town and sleep anywhere else! I'm a White Lotus customer for life. First class service.
---
GOOGLE REVIEW

December 2012

A Google User

We have bought at least 7 futons plus a bunch of furniture, pillows and bedding from WLH over the years. WLH has AWESOME customer service, beautiful, handmade products.... and you're taking care of yourself and the planet (and supporting a small business) in the process. Go on and shop there...you know you want to!
---
GOOGLE REVIEW

2012

A Google User

Excellent customer service and wonderful non toxic products!
---
GOOGLE REVIEW
2012
A Google User
Great concept that is fulfilled brilliantly. They have great prices on bedding that won't make you sick! Not just is you have allergies or sensitivities. This is beautiful luxurious bedding and items for your home.
---
GOOGLE REVIEW

2011

A Google User

Wouldn't go anywhere else! As a mother of 2, you always think about the safety and health of your children. I started reading about all the toxic chemicals that are in baby crib mattresses and bedding. I then learned that there is a natural and chemical free option - natural bedding!!! So I then searched for a local retailer and came across White Lotus Home. I stopped by their showroom and was so pleasantly surprised at all the wonderful organic and natural products available for your entire home. I purchased an organic cotton and wool crib mattress for my boys plus beautiful organic cotton sheets. Couldn't be any happier with my purchases plus knowing that my children are safe from harmful chemicals --- I am one happy mommy!!! :) Thanks White Lotus Home!
---
GOOGLE REVIEW

2011

A Google User

Love this place! Ever since I purchased my bedding from White Lotus Home I have notice a much more consistent night's sleep. Most importanly my husband is sleeping through the night without tossing and turning!! Staff is friendly and service is great. If you only go green for one thing, make it bedding!
---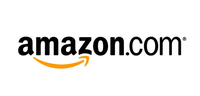 July 18, 2016 By A.Carr
Buckwheat and Wool ("Buckwool") Sleep Pillow with Organic Twill Outer Casing Size: 12x16 Travel
Very great quality materials. Awesome company!
---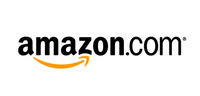 July 15, 2016 By M.Masters
Buckwheat and Wool ("Buckwool") Sleep Pillow with Organic Twill Outer Casing Size: 12x16 Travel
I have purchased every type of white lotus pillow( except the green foam) so I could see which one I preferred. I was surprised to learn I liked them all and my kids absolutely love the buckwool ones! I bought three travel size for my kids to try and now they are begging me for full-size pillows for Christmas. Finally a gift I know I won't regret buying :-) can't say enough great things about White lotus's amazing quality products and customer service.
---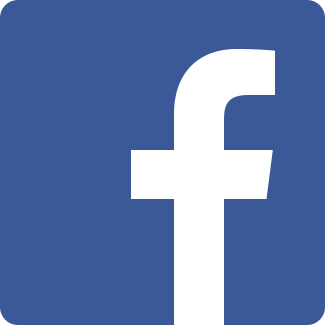 June 30, 2016 by K. Cribley
Thank you so much for the travel pillow, White Lotus Home! Love my chemical-free organic pillows!
---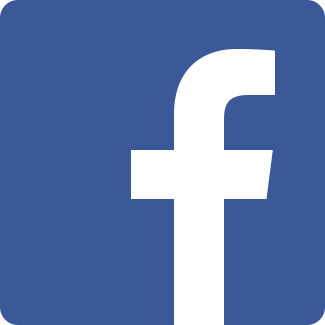 April 15, 2016 by C. Choi
Absolutely LOVE our White Lotus Green Cotton mattress and topper, and Organic Cotton covers! Chemical-free and allergen-free for healthy and super comfy sleep! It made such a difference for us! We also love that they are handmade with much care in the USA, and they have the most thoughtful customer service! Highly recommend! Thank you so much again!
---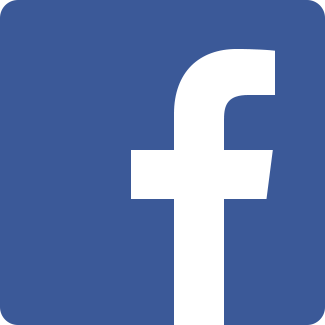 April 3, 2016 by J.Cammissa
I'm absolutely delighted with my new organic cotton duvet from White Lotus Home. I'm amazed that it holds in the heat better than my previous down one (I had to turn the setting on my bed warmer to a much lower setting!), yet it also breathes better so that I never wake up sweaty. What a lovely piece of workmanship!
---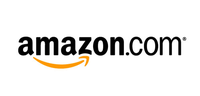 January 12, 2016 By Ms I.ND
Kapok Sleep Pillow with Organic Sateen Outer Case with Zipper Size: 20x30 - Queen Medium Pillow
This pillow is excellent. I ordered the queen size medium fill and it was almost perfect. I took out a bit of the kapok and it was absolutely perfect. The kapok is high-quality and easy to remove - other kapok pillows I've had have had flying kapoc pieces when I have tried to remove some, but this kapok held together easily and did not make a mess when I removed it. Also, the zipper is well thought out - it is about half the width of pillow and centered so you don't hear it when you move the pillow around at night time. If you have never tried a kapok pillow I highly recommend it because it is supportive and easy to adjust and it does not hold heat. I have tried other adjustable pillows made of woolly balls but they were lumpy when I removed some of the filling. This is a very nice high-quality pillow.
---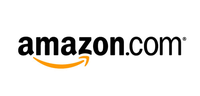 July 5, 2016 By: J.Crum
Green Cotton Mattress Topper with 100% Cotton Twill Outer Case
Very high quality.
---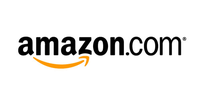 July 23, 2016
By: C. Repplier
Green Cotton and Wool Boulder Dreamton Mattress
I love it! I think it has actually affected my health for the better with this wonderful futon mattress. Also very comfortable.
---
Aug 28, 2015 at 4:17 PM
Maria phoned in answers. VERY happy customer!
Pillow exceeded expectations. Better than organic pillow from Costco. Lots of uses around the house, and kids love it. Differently? Didn't know about free samples. Would have asked for samples in addition. Everything else is wonderful. Looking into another purchase.
LMS
---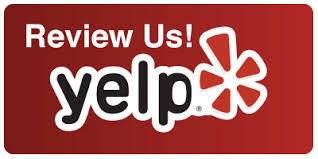 Rosie D.
Miami Beach, FL
5.0 star rating 8/24/2015
I recently received a package from my best friend back home and it's a pillow set from this store. It is 100% organic and it feels amazing! The quality is perfect and you can tell that a lot of labor and love is put into their product. I'm definitely ordering more items for my home from White Lotus. Thank you guys (and my BFF)!
---
Isabela, Puerto Rico
5.0 star rating 7/27/2015
Organic and TOXIN FREE bedding handmade in the USA....and they ship ANYWHERE ( a plus for me)...an immense range of all natural products, all free from carcinogens that will allow you to sleep like a baby...
---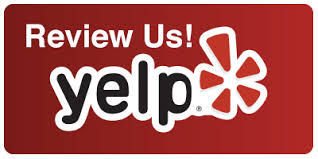 5.0 star rating 7/21/2015
The Kapok pillow I ordered has really helped me enjoy a comfortable sleep. A great buy, thanks !!
---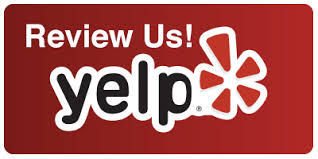 Ftr V.
Little Falls, NY
5.0 star rating 7/16/2015
American made, American products... Natural, cotton, organic.
Support this small, American company that makes super high end
products for very reasonable prices.
---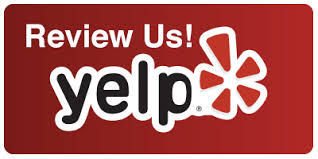 5.0 star rating 7/17/2015
Finally White Lotus is in Miami!!! The best organic bedding store ever!! Purely handmade organic bedding store... They have a beautiful showroom. You won't be disappointed ;)
---
4.0 star rating 7/14/2015
The best sheets and pillows I've ever owned. Really, they're worth the cost to buy locally.
---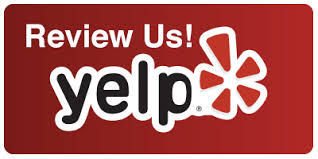 This may be one of Brooklyn's best hidden gems. I've been searching a lot of different stores for a comfortable mattress. I was looking for an extra firm mattress and White Lotus was the first place I found that actually had a bed that truly ranged from soft to very firm and extra firm. I went back to the store 3 different times and spent probably 6+ hours just trying out their different mattresses and laying on them to get a good feel. Marlon never made me feel rushed and never pressured me. He answered all my questions and offered really good solutions to various different bedding products I was looking for to go along with my mattress. Marlon was so great about quoting us prices and he doesn't try to kill you with customization fees for an inch here and there the way most companies jack up the prices. We spoke to a couple of other reps too and everyone was very friendly and helpful. My husband and I ended up buying the popular boulder mattress with wool topper, their wool pillow and a custom cushion. White Lotus is one of those places where you get superior customer service, five-star products and you'll feel good to be able to support an honest local business.
---
Bets M.
Miami, FL
5.0 star rating 7/15/2015
First to Review
Extremely excited that they opened a store in Miami. I was able to shop on opening day and take advantage of their great specials. This company makes organic living affordable! Now all my bedrooms are organic. Everyone can sleep longer and healthier. Thank you White Lotus!!
---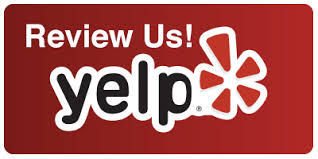 I'm so glad White Lotus Home is now in Brooklyn. I bought wool pillows, several decorative pillows, hand sewn sheets and a boulder mattress from the High Park, NJ store and have been very happy with the personal, high touch service. Knowing what's in my mattress and pillows and where it's made are reassuring. Buying a mattress is an investment and I love being able to go there and being taken through all the options without feeling pressured.
I was impressed with the factory and that you can see your mattress being crafted. What a rarity. There's nothing quite like sleeping on a natural, handcrafted mattress!
---
By ihrmc on June 14, 2015
Size: 60x80x8 - Queen 8" Mattress
I have a king Dreamton cotton and wool mattress from White Lotus home. I have had it for over a year now and it is still great. I love that it is chem free and made in America. I have ordered a number of other items directly through them, including their organic decorative pillows (which feel like thick marshmallows) and some stowaway futons and covers. The customer service is fabulous, custom orders are accepted, and their sales are great.
Comment
Thank you for your feedback.
---
Sohini Mimi Striuli?
March 30 ??
YES! My 100% organic Queen Mattress has arrived and I'm beyond pleased smile emoticon Why, for 2 fundamental reasons; the supreme quality and the comfort, besides the fact its organic. My instincts were right, with plenty of mattress companies to pick from and doing my research this has been the best decision I could have made.
I will be sleeping well, waking up fresh and rested which is pinnacle for my well-being and optimal mental function!
Thank you White Lotus Home.
A happy customer and many more on my end smile emoticon
---
Katrina Cribley?
February 6 ??
Just wanted to say THANK YOU for the organic cotton pillow I won recently through a contest. I LOVE it! It's comfortable and non-toxic, what more could I ask for? Great pillow, great customer service, great company! ?#?whitelotushome? ?#?organicpillowgiveaway? ?#?organicbedding?
---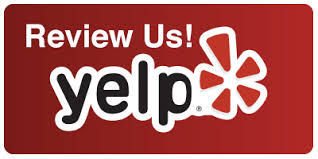 5.0 star rating 9/18/2012
I purchased a organic mattress and I am happy And wondering why I didn't buy this sooner. Great staff and very helpful. Delivery as scheduled ... I highly recommend !!!
---
Bets M.
Miami, FL
5.0 star rating 9/18/2012
I never realized what a difference these mattresses make until I purchased one for my newborn. He sleeps so well on this mattress and the bedding are a perfect compliment. They help with his allergies and keeps him from having any episodes. I huge thank you to this company for making the life of a mommy easier!!
---
lily q.
Warwick, RI
5.0 star rating 12/2/2012
Do not underestimate the importance of what you're sleeping on- you spend many hours every night breathing in whatever your pillows, mattresses and bedding is made of. Most commerical "sleepware" has added chemicals that are known to be toxic. If you have an infant or child (who spend much more time sleeping than we do) this is doubly important as their small bodies are still developing. This company is ethical and produces quality, safe products. Yes, it costs more, but when it comes to bedding, we get what we pay for. It's an investment in health and will last many years.
---
Jules P.
Irvine, CA
4.0 star rating 12/2/2012
Great company, great products. Constant sales going on and the staff is really helpful! They even have frequent free pillow giveaways, which is really nice! I've ordered pillows from this company before for myself, my partner and my daughter and we all have different needs for sleep support. It's really nice to know there is a quality company out there who still cares for their customers and believes in high quality products!
---
Michele E.
Tehachapi, CA
5.0 star rating 12/2/2012
Bedding is an often overlooked source of toxins in our home. The chemicals in mattresses have been linked to SIDS. There are so many environmental toxins that we cannot avoid, it is very wise to avoid them where we can. We spend a third of our life in bed! White Lotus is a reputable company that creates quality products that are environmentally sound. Highly recommend.
---
Karen H.
Winchester, VA
5.0 star rating 12/1/2012
I love my cotton wool mattress! It's the most comfortable mattress I've ever slept on, and I don't wake up asthmatic every day like I did from conventional mattresses.
---
Karen H.
Winchester, VA
5.0 star rating 12/1/2012
I love my cotton wool mattress! It's the most comfortable mattress I've ever slept on, and I don't wake up asthmatic every day like I did from conventional mattresses.
---
Jason H.
Arma, KS
5.0 star rating 12/2/2012
If you care about what you are sleeping on, look to White Lotus. We have 2 wool pillows and have a bed comping our way in the next few weeks. Natural or organic, toxic free is the way to go for your whole family and White Lotus has it all. Handmade American way!
---
Date: Fri, Mar 16, 2012
Subject: RE: Stow away mattress
To: sales@whitelotus.net
"Hi Katrina,
Just wanted to let you know that I received the check today. Thank you. I LOVE your mattresses and will be purchasing more soon! All my kids sleep on them, and we especially like the FRESH cotton smell when we first get them. I'm from Egypt so for me since everyone there sleeps on a cotton mattress, it brings back childhood memories :)
Thanks again.
G."
---
Caitlaegn K.
Brockport, NY
5.0 star rating 12/2/2012
I bought two mattresses from White Lotus during their July 4th sale and ended up paying less than what I would have for chemical-laden conventional mattresses. The staff was courteous and informative both times that I called (and very understanding when I asked to delay shipment for a week until my next payday). I am passionate about subjecting my daughter, my husband, and myself to as few dangerous chemicals on a daily basis as possible, but on my very tight budget I never dreamed that I would be able to afford all natural mattresses for my family. Their sale, along with their policy of letting you pay in two separate installments, made it possible. I got two of the wool/cotton blend mattresses and I have to say, I honestly could not be happier! I was a little worried because I have always preferred cushy, pillowtop-type mattresses, but I have slept even better on my new mattress. It's firm but very comfortable-- my husband (who was a little skeptical) is totally sold! I even overheard him recommending the mattresses to his father who has back problems :) I have to say though, that in addition to my happiness with their products, I was really impressed with the company's compassion and charity after Hurricane Sandy. They really are people who are concerned about people, not just a business. I will definitely be ordering more items from White Lotus in the future.
---
Kimberly C.
New Brunswick, NJ
3.0 star rating 12/29/2012
Shop local, organic, and eco-friendly! I was looking for an eco-friendly, organic pillow and I found it at White Lotus Home. I bought a Medium Standard Kapok pillow. I had it customized with a zipper so that I can remove/add fibers to suit my needs. I've been sleeping on it for a few weeks now and I love it! I haven't had neck pain at all and I've had pleasant dreams.
The sales associate, Elizabeth (I think) was really nice and helpful. They sell eco-friendly mattresses, sheets, bed frames, nightstands, pillows, blankets, and throw pillows. They do all their sewing on premise; mostly handmade stuff! When I'm ready for a new mattress, I will definitely consider purchasing a mattress/bed from here!
---
Anatola I.
Tucson, AZ
4.0 star rating 10/27/2012
Excellent quality chemical-free bedding. I have purchased multiple futons, pillows and duvets over the years from White Lotus and been extremely pleased with every item.
They have made minor errors on orders but have also always been eager to correct them which tells me their customer service is a high priority for them. Smart business.
The one 'con' I would mention is that it does seem to consistently take a long time for orders to be completed, but I know this is because of how much attention to detail and quality they put into every order, so I am willing to be patient. Their products are definitely worth the wait.
---
Anonymous
"Just wanted to let you know that we received the replacement Standard pillow yesterday in fine shape, and immediately sent the original one back via UPS store yesterday afternoon. We were so pleased and impressed with your service and your product. We are already sleeping better. Rest be asssured we will be passing your name on to many others. Thanks so much again for the great service."
---
SENT: Wednesday, September 23, 2009 4:23 PM
To: sales@whitelotus.net
Subject: RE: Great Salesman
"I just wanted to pass on that I discovered that the name of the salesman I had spoken with several weeks ago about the White Lotus mattresses is named Fred.
Fred was very patient and answered all of my questions. All that I knew was that I had to get rid of my memory foam mattress, but I didn't have any idea what to replace it with.
Fred was so enthusiastic about White Lotus mattresses and was able to provide such a wealth of information that with his expert assistance, we were able to narrow the choices to one (White Lotus offers so many different possibilities!). Not only that, but the sales price he gave me (which is on the site, but I hadn't gotten that far on my own) was so much less than our outgassing tempurpedic that if your store had been nearby, I would have gone to your store and purchased the mattress right after our conversation. No kidding.
Please give my kudos to Fred and your management for superior customer service."
Pam
---
Sent: Wednesday, October 29, 2008 4:48 PM
To: Sales
Subject: Re: WLH order
"We just received our mattress. What a surprise since we thought it was going to take 2-3 weeks! It's awesome and our son loves it. He won't get up! Thanks so much for a safe, quality product and a speedy delivery!"
Tania C.
---
"Dear White Lotus,
I would like to thank you for taking care of my order so efficiently. I did not have the opportunity to elaborate on why I chose to order from your company. I've tried for months to find a Canadian supplier of organic bedding and mattresses, as I was hoping to buy as local as possible. Unfortunately the websites I came across didn't offer the reasonable prices that White Lotus does. Also, upon searching the U.S. market, White Lotus was the only company I came across that would ship products to destinations outside of the U.S. So, thanks again for being so accommodating, and making the ordering process a breeze."
Sincerely,
Lisa P.
---
Sent: Monday, March 31, 2008 12:14
Subject: Thank you & Custom Order Request
"Thank you, thank you, and thank you so much for sending the natural crib mattresses so quickly! My twins are sleeping better than ever on their new crib mattresses and as a result so am I! One of them doesn???t even want to be rocked for long anymore before bed, the minute we get upstairs into their room she starts squirming and just wants to be put in her crib and once she is in she goes to sleep almost instantly. They are also taking naps for as long as three and a half hours in the afternoon. I couldn???t get these two to take more than a thirty five minute nap before we got these new mattresses. I was a little worried at first that I wouldn???t be able to find sheets for the futon because my standard size sheets did not fit but the Coyuchi sheets are fantastic, the perfect fit. I am very impressed with your product and customer service. I would love to replace the foam portable crib mattress we have downstairs with a futon as well, if possible, please send me an e-mail
to let me know if you can customize a portacrib mattress for us and pricing. I believe the measurements are roughly 24x38x2."
Thanks again,
Melissa
---
Sent: Sunday, December 02, 2007 11:30 AM
Subject: Thank you
"I just wanted to thank every one at whitelotus, for making our shopping and futon purchase feel like we were part of your family. The total experience was wonderful. We purchased a futon back in August of this year, and loving every minute of it. The fact that it is made in the USA, and HAND crafted in your store with 100 % cotton, gives me a good feeling. Hugs and kisses to everyone at Whitelotus."
Jan from Cranford, NJ
---
"I just wanted to say the custom made kapok pillows are great!"
Patricia
"Prentiss (our client) will be very happy about the quality of the cover and how they feel. Thanks for your great service."
Kathy Swan
Sent on Saturday, May 5, 2007
---
"Marlon,
I am attaching some pics of the cushions you made. They are great. The bench cushion fits the bench perfectly, and the knee cushions make it possible for me to sit for lengthy periods without making my knees sore. Thanks again."
Tay Bosley
---
Sent: Friday, April 13, 2007 11:31 AM
Subject: thanks!
"i just had to write to tell you how amazing my futon and wool topper are! i feel like i've wasted my whole life sleeping on awful beds. thanks so much.
i'm recommending white lotus to everyone."
kind regards, karen
---
"To the good folks at White Lotus:
Thank you for keeping us in the loop! We bought a single futon for our son about four years ago and it remains the most comfortable bed in the house. Everyone sneaks in there for naps.
We also have two toppers (wool and cotton, I think). One rests atop our elder son's old "standard issue" futon, which has grown hard and lumpy. The topper puts some comfort back in his sleep. The other topper is used as a sort of roll-out floor mattress for when guests stay the night.
We're thrilled with the quality and love that we're supporting your wonderful mission with our purchases. We have a modest income but are saving our pennies for new White Lotus mattresses for ourselves and our elder son and would love a hide-a-bed too some day.
Thanks for doing what you do. Keep up the good work."
Regards,
Halle Barnett
University Hts, OH
---
"I bought a mattress-topper from you guys, and a frame from norka, a year ago and I love, love, love it so much! The significant other was not pleased when I told him what I had bought but he does not complain anymore....well...except about the fact that he has a terrible time getting out of bed in the morning :) Our whole family loves it so much that we are going to have to upgrade to a bigger one seeing as how the 2 dogs and one of the cats REFUSE to not sleep there....even though NONE of them used to sleep with us.
Anyways I love the new website design it is a lot prettier than the old one and will show off the great products you guys sell. Compared to every other place we looked you guys had the best prices and everything was handmade. I love it :)"
Thanks,
Megan
---
"I got my futon today and I absolutely love it! I can tell this will be the best sleeping experience ever. Thanks for the high quality and workmanship. It really shows."
Cheryl
---
"I just wanted to let you guys know how happy we are with our all cotton mattress and wool topper!!! We've had our new bed for about 6 months now and can't believe how comfortable it is.
---
I did my undergrad. work in New Jersey, at Drew, and heard about your futons at that time; when we moved to Denver and bought our first house, decided it was time to splurge on a new mattress etc.. We couldn't be happier. Even our dog Mabel prefers to sleep on the bed over the futon in the living room. :) Thanks for the great nights of sleep!!"
Peace,
Allison & Matt (and Mabel too!)
---
"I just wanted to let you know that our mattress came today and my daughter loves it. I was expecting it in 2 to 3 weeks, not 2 days! Thanks so much! I look forward to shopping with you again. I'll be sure to tell anyone who will listen how great your products are(my youngest has an all cotton toddler mattress already)and about the wonderful service."
Thanks and take care,
Barbara Liguori
---
"White Lotus Home,
Thank you so much for donating a natural made pillow for my son. When my son was diagnosed with childhood cancer I decide to surround my son with nothing but natural surrounding. My 6 year old son loves your pillow so much that he looks forward to bedtime!"
Sincerely,
Melissa, NJ