GOTS Washable & Waterproof Organic Fitted Mattress Protector
WOFS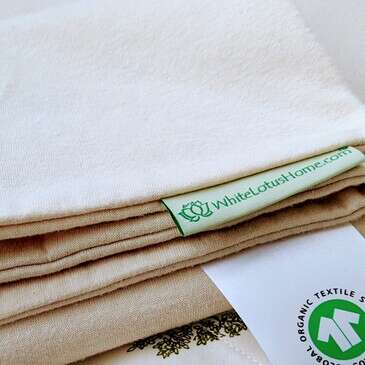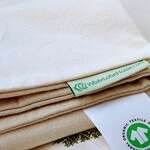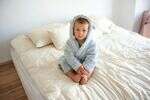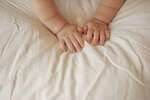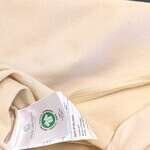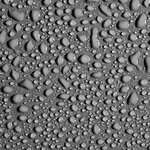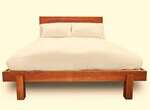 $58.00


Sleep Safe NOW Pay Later!
?
✅Stock items ship in 48 hours, new ones are handmade in 1 - 4 weeks. STOCK LIST!
Waterproof GOTS Organic Cotton Fitted Sheets
Worried about protecting your organic bedding investment?
Look, an organic mattress is a big investment for many. The idea of spills or stains striking when you least expect them is enough to give you nightmares! But you don't want to cover it in a synthetic waterproof cover… then you'd be missing the whole point of sleeping on an all-natural and organic surface, right?... Waterproof GOTS Organic Fitted Sheets TO THE RESCUE!!!
Rest assured, my friend. Now you can sleep safe AND keep your mattress clean and protected all day and all night long!
Worry no longer with our GOTS Certified Organic Cotton Waterproof Fitted Sheets. Availabe in Crib sizes to King, it helps keep your eco-friendly bedding safe, dry, and pest free.
The fabric is made of 2 layers of 100% organic cotton knit with a 1mil non-GMO bio-based TPU film sandwiched between the layers. This cornstarch-derived, biodegradable film makes the protector waterproof and protects against spills and stains, plus it is approved by GOTS and meets the GreenGuard Gold Standard.
Psst, guess what, this fabric has also undergone a pore test with results stating that if any pores exist, they are less than 1 micron which means that it is also a great barrier fabric to protect from dust. Very exciting!
To clean, simply remove the cover and machine wash in cold water, and hang dry. Handmade in the USA. Also available for as Covers for mattresses and pillows.
We also make custom protector covers for all bedding, cushions, mattresses, and more. If you do not see here what you need, please call 732-828-2111 or email your needs to info@whitelotushome.com.



View our GOTS organic certificate Organic Tilth (OTCO).
Do your raw fibers have an odor? What is the earthy scent in my mattress and pillows?
All White Lotus Home products, from our pillows to our mattresses, are crafted from raw, untreated fibers. Many customers notice the raw cotton in particular, whose sweet smell can smell a bit like cooked rice. Depending on the style of your mattress, you may be picking up on the mild scent of our natural latex or virgin wool as well. Because our fibers are is minimally processed, they maintain their original odor --- some may notice it, others may not. If left out in the open, the smell should dissipate within a week or two, depending on your sensitivity.

Our handcrafted mattresses and toppers are made with minimally processed fibers and unbleached cotton, while our pillows contain only your selected fill and an exterior case of Organic Cotton Sateen. As many of our customers experience chemical sensitivities, no added chemicals, dyes, or fragrances are added at any point in our production to either the interior fill or exterior case. We take our customer's medical needs very seriously and would never purposefully add undisclosed ingredients to our products.
What is the difference between Green Cotton & Organic Cotton?
Organic Cotton is exactly as it sounds --- 100% USDA-Certified Organic Cotton. The entire lifecycle of the cotton plant can be certified, from soil to seed to the final harvesting. Green Cotton is conventionally grown, so it may or may not have been treated with pesticides in its lifecycle. After harvesting, however, our Green Cotton is not sprayed with any further dyes or chemicals. The end result is purely unbleached, untreated, raw cotton.
Review Frequently Asked Questions.
How will my order ship? Will I be able to track my order?
White Lotus Home offers free shipping within the contiguous United States.

Most orders are shipped via FedEx. When the items leave our facility, you will receive automated tracking information via FedEx. If you do not receive this information, please do not hesitate to email us and our staff can provide a tracking number.

Exceptions are as follows:
Large orders within 100 miles of our manufacturing facility in New Jersey are eligible for complimentary White Glove Service. If your order qualifies for delivery, our Coordinator will contact you via email at least 3 days prior to your tentative appointment window. For additional information and to see if you qualify, please see here.
Furnishings outside of our delivery range will ship directly from the manufacturer unless otherwise notified. We will forward tracking information as it becomes available to us.
Orders shipped internationally, to Alaska and Hawaii, or to APO Boxes may be shipped via the United States Postal Service. Tracking is available upon request.
Certain items, particularly King Mattresses, may exceed the 150 pound limit for FedEx ground shipments and may need to be sent via FedEx Freight or a private shipping company. We will forward tracking information as it becomes available to us.
Do you ship outside the U.S.?
We are happy to offer our handcrafted mattresses and bedding to those outside the United States.

For orders to Alaska and Hawaii, an additional fee may apply. Upon receipt of your order, we will contact you with an estimated shipping cost --- typically around 10-15% more than your original total. Alternatively, you may reach out to us before placing your order for a quote.
For Canadian orders, shipping costs can range between 5% and 25% of your order total, depending on your location. Kindly contact us for a shipping quote prior to placing your order. Please note that most of our soft good products (mattresses, bedding and pillows) fall under the North American Free Trade Agreement (NAFTA) and you should pay little or no tariff cost. Please have the following notice handy when you are receiving your products or dealing with your broker in Canada:
NAFTA: I HEREBY CERTIFY THAT THE GOOD COVERED BY THIS SHIPMENT QUALIFIES AS AN ORIGINATING GOOD FOR PURPOSES OF PREFERENTIAL TARIFF TREATMENT UNDER THE NAFTA.
International buyers may request a shipping quote by email prior to placing an order. We can be reached by email at
info@whitelotushome.com
. Please be aware that the each country has the authority to levy fees, tariffs, and taxes on imported goods. These are left to the discretion of the individual governments and varies from country to country. Foreign tariffs and taxes Sare not visible when purchasing postage and therefore, we cannot provide a quote for these fees. It is the responsibility of the addressee, as he or she was the purchaser of imported goods.
Additional information can be found on our
Shipping Page
.
Cleaning Sheets & Covers
Sheets and covers may be washed in cold water on a gentle cycle and dried on low, though line drying is preferable.
Review Frequently Asked Questions on Product Care Instructions.
What do you think of this product?
Share your thoughts with the White Lotus Home community.