Organic Cotton Waterproof Fabric by the Yard 90" Wide
WLHORGCTWPYARD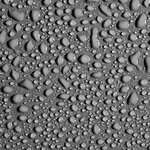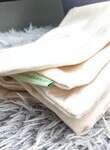 $39.06


Sleep Safe NOW Pay Later!
?
✅Stock Fabrics & Fibers ship in 3 - 6 days. STOCK LIST!
Waterproof GOTS Organic Cotton Barrier Fabric

Worried about protecting your organic bedding investment? Love to handcraft your own bedding and need a waterproof organic option?

Look, an organic mattress is a big investment for many. The idea of spills or stains striking when you least expect them is enough to give you nightmares! But you don't want to cover it in a synthetic waterproof cover… then you'd be missing the whole point of sleeping on an all-natural and organic surface, right?...Waterproof GOTS Organic Barrier Protectors TO THE RESCUE!!!

Use this Fabric for your next project, with a width of 90 inches, it allows you multiple uses. Get creative!



Worry no longer with our GOTS Certified Organic Cotton Barrier Waterproof Fabric.

The fabric is made of 2 layers of 100% organic cotton knit with a 1mil non-GMO bio-based TPU film sandwiched between the layers. This cornstarch-derived, biodegradable film makes the protector waterproof and protects against spills and stains, plus it is approved by GOTS and meets the GreenGuard Gold Standard.
To clean, machine wash in cold water, and hang dry.

If you do not see here what you need, please call 732-828-2111 or email your needs to info@whitelotushome.com.
What do you think of this product?
Share your thoughts with the White Lotus Home community.