Organic Cotton Sateen Fabrics by the Yard 110" Wide
WLHOSYARD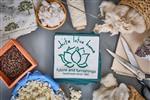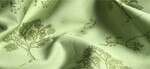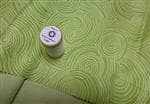 $35.72


Sleep Safe NOW Pay Later!
?
Ask about our PICKUP Prices & Save a TON!
✅Stock Fabrics & Fibers ship in 3 - 6 days. STOCK LIST!
If you are close to our NJ location and want to arrange pickup of your order, ask about our great pick-up prices and save a ton!
Please note that all prices include free shipping to the contiguous USA. However, if your order is for 500 yards or more and your shipment is being delivered to a rural area, residential location or you require a liftgate at delivery, additional fees may apply. We will send you an updated final price including ONLY the extra fees.
Want to save 10% or more on each fiber or fabric? Sign up as a wholesaler!
100% GOTS Certified Organic Cotton Sateen Fabrics 110" Wide
These fabrics are all organic and GOTS certified. Handcraft your own bedding, sheets, covers, and a multitude of projects!
Indulge in Layers of Pure Organic Luxury
Sink into blissful sleep, surrounded by silky smooth organic cotton sateen.
You spend a third of your life in bed, wrapped up with your sheets against your skin for hours on end. Why not make sure those sheets are 100% healthy and non-toxic? As one of the world's top consumers of insecticides, it's more important than ever to sleep on organic cotton fabric.
GOTS-Certified Organic Cotton
Where cotton goes to get its degree, GOTS-certified organic cotton is held to the highest standards for health and sustainability. This fabric is made of 100% organic cotton that's raised sustainably, from our farms to your bed. That means they are:
Pesticide and insecticide free

100% natural and biodegradable

Safe for sensitive skin

Eco-friendly, consuming 91% less water to grow than regular cotton

Ethical, protecting farmers from pesticide exposure
Like a Fine Wine, These Sheets Get Better with Time
Like most things in life, we know more isn't necessarily better, which is why our sheets are designed to age like a fine wine instead of an expensive beer. All of our sheets are made of 230-thread count cotton that gets softer and softer every time you wash it.
What makes 100% Organic Cotton so great?
Aside from being super soft and comfy, this fabric is wonderful for a number of more practical reasons too. They are:
Light and breathable, which makes them a great fit for sweaty sleepers

More comfortable and healthier than synthetic alternatives like polyester

Vegan, sustainable, and ethically made for a 100% guilt-free purchase
Dyeing process: "Low-impact fiber-reactive or natural dyes with low metal and sulfur content."
Printing process: "Low-impact or natural pigments with no heavy metals."
Why Harmony Art GOTS Organic Cotton?
This fabric comes from India.
TAG us on
Instagram
#whitelotushome with your creations for a 5% coupon!
Fibers & Fabrics: NO RETURNS
Dear friends, due to the nature of our business and the many folks with chemical and allergic sensitivities using our products, we can not accept any returns on
Raw Fibers or Fabrics.
Please try and be 150% sure before you make a final Fibers or Fabric purchase. If you need a sample,
please ask and we will send you free samples.
No refunds or returns accepted on any Fibers of Fabrics orders. There is no exception to this rule, please call, email or text your questions, we are here to help.
What do you think of this product?
Share your thoughts with the White Lotus Home community.