Buckwheat Hulls Eye Pillow
BWEPHAWP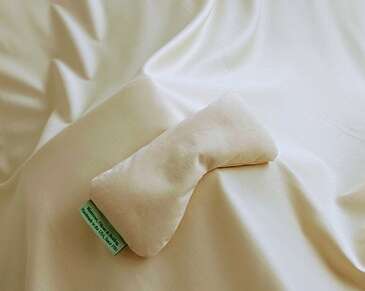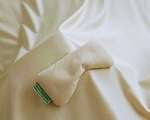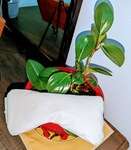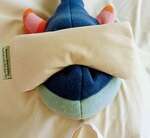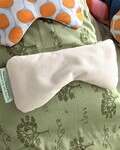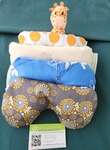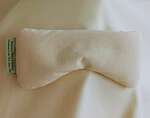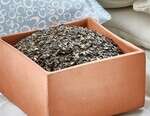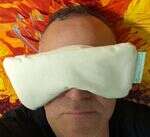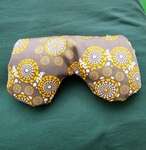 $28.00


Sleep Safe NOW Pay Later!
?
Ready to Get Better Sleep & Kick up Your Self-Care?
Buckwheat Hulls Eye Pillow in GOTS Organic Case - Size: 9.5" x 4"
​Rest your eyes healthier, with eye pillows that are handmade in the USA, using GOTS Certified Organic cotton sateen fabrics in many awesome colors on the outside.
The inside is filled with pure clean US Grown Buckwheat Hulls. They include a zipper so that you can later remove or add more fill as you wish!
The Secret's in the Stuffing.
Did you know that you can put any WLH Buckwheat Pillow (
we are not suggesting buckwheat hulls from other companies)
in the dryer for 3-5 minutes for a warm, relaxing sleep surface? Our smaller
buckwheat hull pillows
can even be placed in the microwave for 1.5 to 2 minutes, and then used to soothe your neck, sore muscles, or other body areas that may need a little extra care.
The same will work with our
Eye Pillows
! Filled with pure, natural US buckwheat hulls, you can place your WLH Eye Pillow in the refrigerator or freezer for cooling comfort on a hot day, or heat it up in the microwave or dryer for therapeutic warmth.

Our Eye Pillows will not only keep any artificial light from reaching your eyes, they can also be heated or cooled for an extra relaxing experience!
Why Use An Eye Pillow?
Exposure to light while sleeping can interrupt your body's natural sleep cycles. This is because artificial light suppresses melatonin, which is your body's natural sleep-inducing hormone.
To make matters worse, not having enough melatonin can lead to more chronic sleep issues or disorders, like insomnia.
Eye pillow to the rescue! An eye pillow can:
Block out artificial light that may prevent you from falling asleep,


Help improve your overall quality of sleep by keeping light out of your eyes all night long,


Provide a calming effect that may help you fall asleep faster,


And provide a soothing feeling on the face and eyes by applying gentle pressure, warmth, or coolness!
Small but powerful, these tiny pillows have a LOT to offer!
US
Buckwheat hulls
are shells derived from buckwheat plants. Naturally resistant to pests and competitive with weeds, buckwheats are a sustainable crop to grow and require very little input from the land to mature. We source buckwheat hulls to ensure our happy customers never come into contact with pesticides in their pillows.
Firm & Supportive |
Made from Sustainably Grown Buckwheat |
Hypoallergenic & Eco-Friendly |
Comfortable year-round, especially during summer months

Oh So Silky, Organic Cotton Sateen With a smoother, sleeker finish than our standard Certified Organic Cotton fabrics, this Organic Cotton Sateen is every bit as sustainable and healthy as organic cotton, and a whole lot softer. The Organic Cotton Sateen fabric used in this product is GOTS Certified and Imported from Pakistan.
The waterproof organic fabric is made of 2 layers of 100% organic cotton knit with a 1mil non-GMO bio-based TPU film sandwiched between the layers. This cornstarch-derived, biodegradable film makes the protector waterproof and protects against spills and stains, plus it is approved by GOTS and meets the GreenGuard Gold Standard. Only available in natural color.
The casing is washable in cold water, line dry.

Made in the USA by Happy Hands Like all of our products, our eye pillows are made right here in the US, so you can always feel good about knowing you're buying from us.
What do you think of this product?
Share your thoughts with the White Lotus Home community.