Wholesale Organic Wool
WSGOTSWool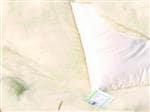 $25.80


Sleep Safe NOW Pay Later!
?
It breathes well to regulate temperature, wicks away moisture, prevents dust mites, and acts as a natural fire retardant. What is this miracle material? Nothing more than un-dyed, untreated, virgin lamb's wool! Our wool is washed with a mild detergent but contains no chemical treatments—a perfect material for bedding. Those with allergies are quick to pick wool, as the fiber itself is naturally dust-mite resistant. Our pure, virgin wool is soft, resilient, and naturally regulates body temperature. Wool is slightly softer than cotton and will grow slightly firmer over time, making it a very popular choice for pillows and toppers.
Here is some additional info from our wool provider.
This wool is GOTS ORGANIC WOOL.
Used in: Mattresses, Toppers, Pillows, and Duvets
The more you buy, the more you SAVE. EMAIL us for large bulk fiber orders: info@whitelotushome.com or call us at 732-828-2111.


The unrolled dimensions of our batting depends on how the fiber has arrived on that particular batch but it is about 2 inches thick most of the time and the king-size piece of batting measures approximately 80x80x2 inches. We mention approximately because as you can imagine, our cotton and wool batting is very flexible, and sometimes, some areas may weigh a little more or less. If you prefer, we can weigh a new batt from the most recent delivery, before you make a purchase... The king size batts are about 4.5 to 5 lbs each!
SAMPLE Question: I want 10 pounds of wool/cotton batting, I know it is 80" x 2" but how long?

Howdy! Great questions! The wool and cotton arrive 80 inches wide but the cotton arrives in king size batts (80x80x2 inches each) and the Wool arrives in rolls that are very long. Over 25 yards on some rolls, however, 80x80x2 would be about 4.5 lbs, so for 10 pounds, you would get about 200x80x2.
What do you think of this product?
Share your thoughts with the White Lotus Home community.
How many LBS do I need to make a king sized mattress 7-8 inches thick?
Hello there, it all depends on how you are going to make it exactly, firm, semi firm or fluffy, Also the way the fibers arrive to us that time of the year makes a difference but at least 150 to 200 lbs would be needed if we make it ourselves. Have a great time with your DIY project! https://www.whitelotushome.com/bedding/wholesale-pure-virgin-wool.html