100% Organic Twill Fabric by the Yard 59-60" Wide
WLHORGYARD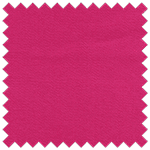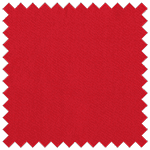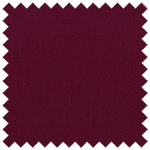 $22.00


Sleep Safe NOW Pay Later!
?
Ask about our PICKUP Prices & Save a TON!
✅Stock Fabrics & Fibers ship in 3 - 6 days. STOCK LIST!
If you are close to our NJ location and want to arrange pickup of your order, ask about our great pick-up prices and save a ton!
Please note that all prices include free shipping to the contiguous USA. However, if your order is for 500 lbs. or more and your shipment is being delivered to a rural area, residential location or you require a liftgate at delivery, additional fees may apply. We will send you an updated final price including ONLY the extra fees.
Want to save 10% or more on each fiber or fabric? Sign up as a wholesaler!
100% Organic Twill Fabric by the Yard 59-60" Wide
The "B" Fabrics by White Lotus Home are 100% Cotton Organic Twill Fabrics
Soft feel, perfect for pillows, cushions and futon covers, or anything else you can DIY!
Great for custom cushions and custom pillows too!
CARE: 100% Cotton is washable in cold water and low HEAT, or Air dry is highly recommended
Some samples are available by request.
Fibers & Fabrics: NO RETURNS:
Dear friends, due to the nature of our business and the many folks with chemical and allergic sensitivities using our products, we can not accept any returns on
Raw Fibers or Fabrics.
Please try and be 150% sure before you make a final Fibers or Fabric purchase. If you need a sample,
please ask and we will send you free samples.
No refunds or returns accepted on any Fibers of Fabrics orders. There is no exception to this rule, please call, email or text your questions, we are here to help.
What do you think of this product?
Share your thoughts with the White Lotus Home community.
Abigail R (Spotsylvania Courthouse, VA)
February 26, 2023
Wonderful cotton twill, loved that the edges of the cut fabric had been stay-stitched, a very nice touch! Used it to encase some wool batting to make a custom-sized pillowtop!
What dye is used for this fabric? Thank you, Melinda
As per the VENDOR, this fabric follows an OEKO-TEK Standard100 Certified eco-friendly and sustainable process for dyeing and finishing.