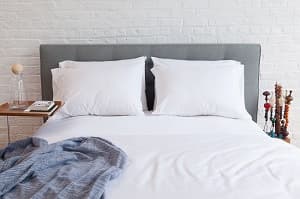 After almost 37 years in business, White Lotus Home knows the best way to a healthier and greener sleep, is as easy as using a natural and non-toxic mattress. We are excited to announce that this year we are going to focus on providing important information on the positives effects of sleeping on organic and natural handcrafted mattresses. For each month this year, we are going to focus on one type of our mattress styles, expanding on comfort and of course, include a great offer every month!
The best news is! We also plan to give away one best selling mattress each month, what do you think about that? Which mattress would you like to win? Your feedback is greatly appreciated.

The following mattresses are our most popular, so we plan to discuss each more in the coming months, in no particular order. Please do let us know if you need to know about one sooner :)

Happy 2018, we hope your White Lotus Home dreams come to reality!


For EARTH DAY, we are giving away TWO Mattresses, so there will be 2 winners chosen that can win a mattress up to a Double/Full. Since in MAY and JUNE we celebrate MOMS and DADS, this JULY, we will be giving away a FREE GREEN COTTON & WOOL CRIB MATTRESS OR TODDLER MATTRESS.

SEPTEMBER 2018: We are giving away one White Lotus Home GREEN COTTON & WOOL DREAMTONMattress -Up to a Queen size.

NOVEMBER 2018: WEEKLY MATTRESS GIVEAWAYS!

TO ENTER: Leave a comment below letting us know why you or your family or friends deserve a White Lotus Home Mattress.

**REMINDER** Make sure you are signed up to our newsletters so that you don't miss our next WINNER announcement.