Organic Barrier Cloth Mattress Protector
FMCOBC033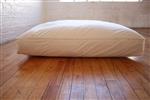 Sleep Safe NOW Pay Later!
?
Barrier Cloth is on Backorder date is Undetermined.
Organic Barrier Cloth Cotton Mattress Cover
Help to protect your mattress from dust and dust mites. Our barrier cover is made with 100% USDA Certified Organic Cotton and a super-dense weave that is designed to keep your bedding protected and comfortable with natural protection and a soft feel. To clean, simply remove the mattress and machine wash in cold water, and hang dry. Handmade in the USA. Also available for pillows.
Worried about protecting your organic bedding investment? Worry no longer with these super-dense organic cotton barrier cloth covers. The zippered enclosure keeps your eco-friendly bedding safe, and the pests out. We make any custom organic cover barrier cloth for all bedding, cushions, mattresses, and more. If you do not see here what you need, please call 732-828-2111 or email your needs to info@whitelotushome.com.
While we have not tested this fabric for bed bugs, we know it helps keep dust mites away!
The Organic Cotton Barrier Cloth fabric used in this product is GOTS Certified and Imported from Pakistan.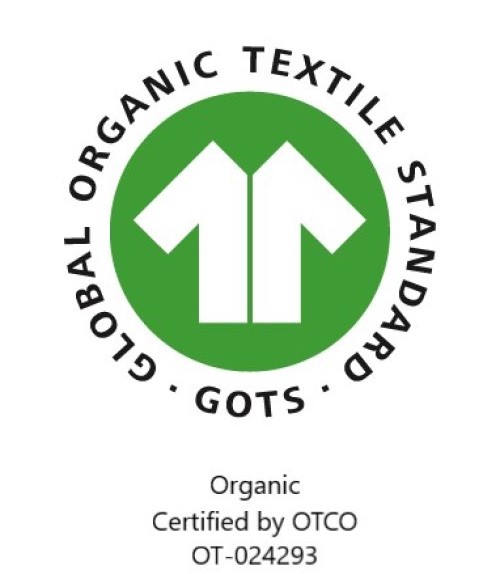 View our GOTS organic certificates for Organic Tilth (OTCO).

What do you think of this product?
Share your thoughts with the White Lotus Home community.
Juliet K (Dover, NH)
October 07, 2021
Thus far its doing its job. Tight weave protecting the mattress.
susan f (pleasantville, NY)
September 25, 2021
I bought a seven inch cover for my six inch White Lotus Home mattress and it fit it *very* snug. Definitely getting it on is a two person job, but I somehow managed to do it by myself and it didn't tear with me pulling on it. It's good quality and a good investment to protect my mattress. I'm glad it's organic.
Nancy V (San Marcos, Texas)
May 02, 2021
washed in powdered milk to neutralize the smells of cotton. smells fresh now and good to place on the *** after *** airs out a few more days. leaving windows in bedroom open during the days and fan on to circulate the air to assist in neutralization of smell. allergy children and adults and compromised immune system people will not be harmed in the genome by these organic cotton products.
Katherine O (Keller, Texas)
January 15, 2021
Well made product - super satisfied
Morgan H (Sandy, Utah)
March 05, 2020
High quality and fits my mattress perfectly!
Heather H (Beaverton, Oregon)
October 17, 2019
Eve M (Miami , Florida)
September 18, 2019
This mattress protector is well made and strong. It gives you the peace of mind that your beautiful mattress will stay free of stains. It was absolutely worth purchasing to extend the life and quality of the mattress.
Michaela H (Madison, Wisconsin)
September 10, 2019
I love this fabric and the piece of mind that I'm protecting my mattress with a healthy material.
Terran P (St. Regis Falls, New York)
August 06, 2019
I use the futon mattress to sleep and meditate on daily. I would recommend it to anyone who needs a no-off-gassing mattress. The quality is solid, but it does seem to me that some of the stitching on the seams could use a bit more reinforcement than is apparent (I imagine you keep the amount of stitching on the light side, to enable long-term maintenance -- I really appreciate that you're thinking of working with customers for an extended product life.) The only hesitation I have about the mattress overall is that, due to my level of use (which is very high, by any standard) I have seen the mattress develop a significant depression after about 6 months or so, despite flipping and rotating more than recommended. As is, it's still not causing me any problems, so I haven't yet reached out to you about the issue. I very much appreciated how much you all assured me you're willing to help in any way possible.
Patti L (West Simsbury, Connecticut)
June 26, 2019
I use it daily. I recommend the Barrier Cloth Mattress Protector to everyone. It is of excellent quality.
Barbara S (Hayden, Idaho)
June 26, 2019
Have not received it yet. But the one we got previously is working great. Using it on a full mattress. Great quality. Would recommend it to anyone and everyone.
Kira Z (Iowa City, Iowa)
June 14, 2019
Soft yet protective. Zero crinkly quality. These get really hard when you wash them, but soften up again when they dry.
Diana C (Rocky Hill, NJ)
February 09, 2018
Kesha F (San Jose, CA)
February 09, 2018
Juliana S (New York, New York)
February 09, 2018
Expensive but good quality!
Susan L (Boynton Beach, Florida)
February 09, 2018
It was smaller than I expected, but excellent quality.
What is the thickest mattress this will accommodate?
Hello, thank you for your question. We make our standard barrier cloth mattress protector to accommodate a futon or mattress up to 6" in thickness. We can, however, craft our covers in any size as we do handcraft all of our pillows, bedding, and mattresses right in our New Brunswick, NJ location. If you require pricing, do send us an email and include your mattress dimensions. Thank you!
will this protect the mattress from bed bugs also?
It has not been tested to do that, sorry. However, it is used by many that prefer to protect their bedding as green and natural as possible. Thanks!
Will this fit your Boulder Mattresses (6 inch)?
Thank you for your email. Yes, our covers will fit up to a 6" mattress of any style.

Thank you for choosing White Lotus Home!
Sales and Customer Service Department
Direct: 732-828-2111 ​

Will this fabric block VOC's from a mattress?
I would be more than happy to help you with your inquiry. We don't advertise our barrier cloth covers as being able to block VOC's from your mattress because, even though the fabric is tightly woven, it's still breathable. Short of a plastic cover (introducing a new host of issues!) there really isn't a natural fabric that can achieve what you're looking for here.

Thank you for choosing White Lotus Home!
Sales and Customer Service Department
Direct: 732-828-2111

To clarify, there is one zipper that is along three sides of the cover?
Hello Ana Lee,

Yes, that is correct. Our futon covers are made with the zipper on three sides of the cover. The two short sides and one long side.

Please let us know if you have any more questions or need more clarification.

We appreciate you reaching out to us.

Thank you for choosing White Lotus Home!
Sales and Customer Service Department
Direct: 732-828-2111