Organic Barrier Cloth Pillow Protectors
PCWLC095
Sleep Safe NOW Pay Later!
?
Barrier Cloth is on Backorder date is Undetermined.
Organic Cotton Barrier Cloth Cotton Pillow Protectors
Help to protect your pillows from dust and dust mites. Our barrier cover is made with 100% USDA Certified Organic Cotton and a super dense weave that is designed to keep your bedding protected and you comfortable with natural protection and a soft feel. To clean, simply remove from the pillow and machine wash in cold water and hang dry. Handmade in the USA. Also available as a mattress cover.
Worried about protecting your organic bedding investment? Worry no longer with these super dense organic cotton barrier cloth covers. The zippered enclosure keeps your eco-friendly bedding safe, and the pests out. We make any custom organic cover barrier cloth for all bedding, cushions, mattresses, and more. If you do not see here what you need, please call 732-828-2111 or email your needs to info@whitelotushome.com.
While we have not tested this fabric for bed bugs, we know it helps keep dust mites away!
The Organic Cotton Barrier Cloth fabric used in this product is GOTS Certified and Imported from Pakistan.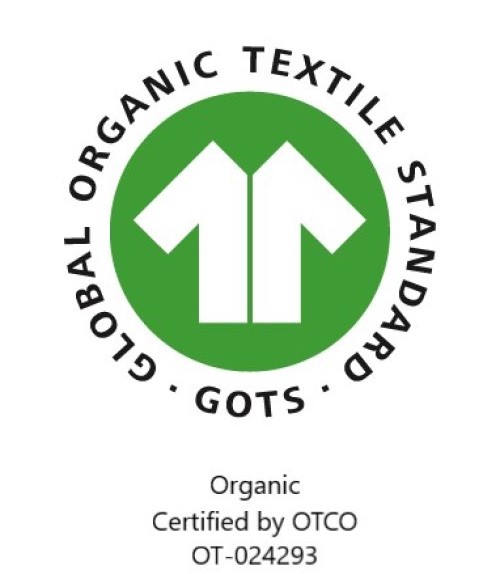 View our GOTS organic certificates for
Organic Tilth (OTCO
).
What do you think of this product?
Share your thoughts with the White Lotus Home community.
Juliet K (Dover, NH)
October 07, 2021
Nice tight weave to fabric. High quality and durable over the past several months thus far.
Jojie C (Redford, TWP, Michigan)
July 07, 2021
I am using the product right now, remain to be seen how long the good quality will last. I would recommend it to every body.
Lauren M (Hartford , Wisconsin)
May 04, 2021
Use this to protect our pillows. Great quality.
Margaret L (Lake Saint Louis, Missouri)
March 29, 2021
I use it nightly on my pillow. It washes very well. It's soft and cool on my skin. Very happy!
IRA B (NY, New York)
February 23, 2021
use the product at home. good quality.
Dozier B (Waldoboro, Maine)
February 14, 2021
As an everyday pillow barrier cover, the fabric is much thicker and stiffer than others I own. Workmanship is good but I would not order these again.
Cathy B (Shelton, Washington)
February 05, 2021
Excellent cover for pillows and mattresses.
Danise M (Seneca, Kansas)
January 31, 2021
Guest U (Trabuco Canyon, California)
January 31, 2021
Randi V (Mountain city, Tennessee)
January 21, 2021
Ruth W (Lombard, Illinois)
December 17, 2020
These are heavy duty, well made. I believe they are definitely protecting my pillows, though they are a bit stiff. This will probably improve with washings.
Shilpa S (Fremont, California)
August 06, 2020
Maria C (Quincy, Massachusetts)
August 01, 2020
The protectors are of high quality! I would highly recommending purchasing them to protect your investment!
Barbara D (utica, Michigan)
July 20, 2020
This is good material with excellent craftsmanship in the stitching. I am confident this product will last and be a good investment .
Jessica S (atwater, California)
June 10, 2020
The barrier cloth is thick yet soft and we love the peace of mind knowing we are sleeping on clean, organic material.
Timothy S (Salida, Alabama)
June 04, 2020
The Organic Barrier Cloth Pillow Protector is robust and does its job.
Bernard S (Saint Charles, Illinois)
May 29, 2020
Outstanding masks for adults and children. I'll be ordering more for family and friends.
Morgan H (Sandy, Utah)
March 05, 2020
Fits my pillow really well and I love the thought that it's keeping my pillow free from dust and allergens.
Robin H (Black River Falls, Wisconsin)
March 03, 2020
Pillows and pillow covers. Excellent quality!
Ira B (New York, New York)
February 19, 2020
good quality comparing other similar product
Kimberly S (Hamilton, New Jersey)
January 17, 2020
Vicki F (HENRICO, Virginia)
January 10, 2020
Love this to help protect the pillow.
Jennifer N (Juneau, Alaska)
December 27, 2019
I use the travel pillows as my everyday pillows. The space where I sleep is very narrow so the pillow is really the perfect size. I got the pillow as motivation to sleep more. I recommend it to anyone who wants to sleep well.
Sabrina W (Long Beach, California)
December 19, 2019
On my mattress and pillows Excellent quality Would recommend to all
kristy w (Wethersfield, Connecticut)
December 18, 2019
Love the quality of the pillows!
Vida M (Champaign , Illinois)
December 13, 2019
Used as described. Recommend to anyone who wants a natural U.S. made pillow protector. Excellent quality. Fabric feels stiff when not on the pillow (necessary for protection) but is fine on the pillow and is very comfortable.
Melissa P (Scottsdale, Arizona)
December 06, 2019
Useful for potty training
Lynn L (Cheshire, Connecticut)
November 23, 2019
Lynn L (Cheshire, Connecticut)
November 23, 2019
Jennifer N (Juneau, Alaska)
November 21, 2019
I'm using this to protect my investment of an organic pillow.
Tracey S (Westlake, Ohio)
October 20, 2019
The quality on the pillow covers is awesome
Heather H (Beaverton, Oregon)
October 17, 2019
Kira Z (Iowa City, Iowa)
October 01, 2019
The cloth is fantastic and really does the job, and these are super-well made. The mattress protector is also great. Highly ***
Michaela H (Madison, Wisconsin)
September 10, 2019
These are wonderful pillow protectors and function well as pillow cases themselves. I love this fabric.
Tiana M (Duluth , Alabama)
June 26, 2019
The quality is excellent! I would recommend this to anyone who wants a natural material pillow, likes a firmer pillow that supports your head and neck, gets too hot when they sleep, and has neck or back issues.
Diane B (Irvine, California)
June 26, 2019
Lauren M (Hartford, Wisconsin)
June 26, 2019
Good quality, nice and strong woven fabric .kind if hard to get the standard kapok pillows in. The seem at the end of the zipper ripped a little on both but this doesn't affect the product. I do line dry and they do seem to be smaller after washing but still work. I definietly would purchase again and recommend!
Kira Z (Iowa City, Iowa)
June 14, 2019
I purchased one protector with zipper. I can't notice that there is a protector under my pillowcase. Would recommend.
Kathleen F (Evanston, Illinois)
February 09, 2018
Best ever. Wonderful fabric and workmanship. Good zippers
Juliana S (New York, New York)
February 09, 2018
Is the zipper metal or nylon?
Hello! Our zippers are nylon with plastic teeth but we can use brass if you prefer, please email us at info@whitelotushome.com for a custom order if needed.
Would these protect against liquids? Or only dust and particles?
Hi Frances, Actually, truly mainly just against dust particles. It's definitely not considered waterproof.
Hello! Is your cotton from the USA? Where is your cotton from, if it is imported. Thank you! :)
Thank you for your question. The Organic Cotton fabric used for our Barrier Cloth Fabric GOTS Certified and Imported. However, all the cotton fibers we use for batting and make mattresses and pillows with are all grown in the USA: https://www.whitelotushome.com/bedding/wholesale-usda-organic-cotton-us-grown.html
Does this item include 1 pillow protector or 2?
This includes just 1 pillow protector per size ordered.
Do these shrink if put in dryer on heat? Thank you!
Yes, this fabric will shrink in the dryer on heat. We recommend line dry or very low heat for drying.
Would these be an economical alternative to use on decorative pillows around the house to help seal in NON-organic throw pillow inserts as opposed to replacing them? Thank you!
Hello and thank you for your question! Our barrier cloth fabric is a densely woven fabric meant to guard against small particles and pests such as dust mites, allergens, and bed bugs. You are welcome to use it for that purpose as it will ensure that the outer layer of the decorative pillow is organic. We would be happy to send you a sample of the barrier cloth fabric if you prefer, please do email us your mailing address to info@whitelotushome.com.

What is the micron pore size for this cover?
While the weaver was unable to provide a precise "pore size", they were able to provide the following information: our organic cotton barrier cloth has a thread count of 560 in greige and approximately 10% more after finishing. Greige refers to an unfinished knitted or woven fabric that has not been dyed or bleached. The barrier cloth features approximately 400 ends per square inch and over 400 after finishing. The loom is extremely tight, making the barrier cloth very challenging to weave, as it must be created with air-jet weaving. The final process yields a densely woven fabric meant to guard against small particles and pests such as dust mites, allergens, and bed bugs.
is the fabric certified by GOTS?
Yes, our Organic Barrier Cloth Pillow Protectors are GOTS certified.