Organic Cotton Barrier Cloth Stowaway Cover (WLH C)
SCWLC0101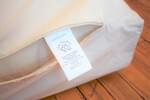 Sleep Safe NOW Pay Later!
?
Barrier Cloth is on Backorder date is Undetermined.
Organic Cotton Barrier Cloth Stowaway Cover
Help to protect your stowaway from dust and dust mites. Our barrier cover is made with 100% GOTS Certified Organic Cotton and a super-dense weave that is designed to keep your bedding protected and you comfortable with natural protection and a soft feel. To clean, simply remove from the pillow or mattress and machine wash in cold water and hang dry. Handmade in the USA.
The cover has straps sewn right on it so you can roll it up for easy storage. The standard stow is 30x75x3 and it is 30" high and approximately 20" in diameter when rolled up. The stow also comes in all standard mattress sizes as well as custom sizes. Need a special size stow? Please send your request to
sales@whitelotushome.com
Worried about protecting your organic bedding investment? Worry no longer with these super-dense organic cotton barrier cloth covers. The zippered enclosure keeps your eco-friendly bedding safe, and the pests out. We make any custom organic cover barrier cloth for all bedding, cushions, mattresses, and more. If you do not see here what you need, please call 732-828-2111 or email your needs to info@whitelotushome.com.
While we have not tested this fabric for bed bugs, we know it helps keep dust mites away!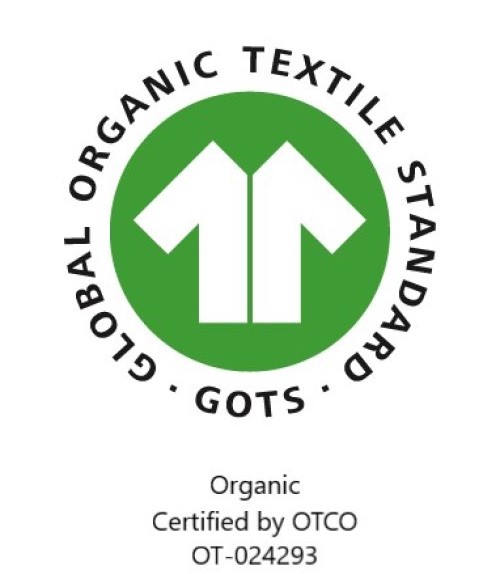 View our GOTS organic certificates for
Organic Tilth (OTCO
).
What do you think of this product?
Share your thoughts with the White Lotus Home community.
Mary A (Cherry Valley, New York)
August 10, 2019
Wish I'd had one years ago!
Chris M (Delray Beach, Florida)
February 09, 2018
Overall, the product quality is good. For durability, a more robust zipper would be appreciated.
Could this be used to protect your organic cotton filled mattress topper? Thank you!
Thank you for your email and interest in our products! This cover will fit a product that is up to 3" in thickness. While it is constructed to work well for our 3" stowaways, I don't foresee an issue with using it for a mattress topper as long as the thickness allows it to fit well. We could always make you a custom cover for anything if you need, using this barrier cloth fabric. All you need to do is send in your custom dimensions to info@whitelotushome.com.