GOTS Organic Cotton Barrier Cloth Fabric 98" Wide
WLHBCFAB
Sleep Safe NOW Pay Later!
?
Barrier Cloth is on Backorder date is Undetermined.
GOTS Organic Cotton Barrier Cloth Fabric 98" Wide
This fabric helps to protect your mattress from dust and dust mites.
We are not the experts in sanitizing but many customers love to use our GOTS Organic Cotton Fabrics to help keep things clean.
Barrier cloth fabric covers would be our best suggestion. Add them to everything you can think of. Please keep in mind that we can make covers for your mattress, pillows, duvet, topper, or any other cushion that you want to keep safe from pests. Our barrier cover is made with 100% GOTS Certified Organic Cotton and a super-dense weave that is designed to keep your bedding protected and you comfortable with natural protection and a soft feel. Also available for pillows.
But now, you can use this fabric for anything else you own when you buy it by the yard.
To clean, simply remove from the product, machine wash in cold water, and hang dry.

The Organic Cotton Barrier Cloth fabric we use is GOTS Certified and Imported from Pakistan.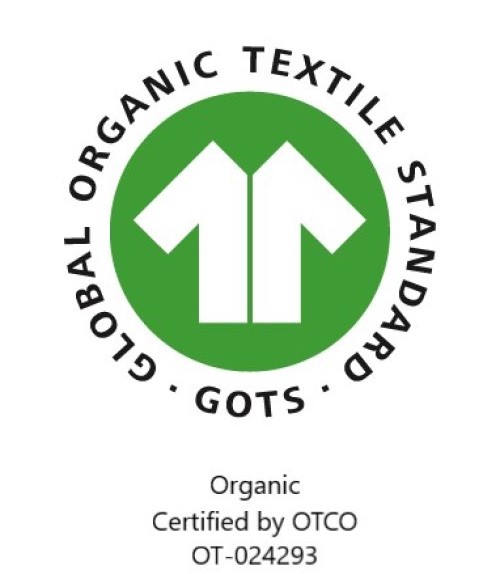 View our GOTS organic certificates for Organic Tilth (OTCO).
What do you think of this product?
Share your thoughts with the White Lotus Home community.
Marla P. K (Forest Hills, New York)
September 22, 2020
I used it for the inner lining of the face mask.. It is thicker and stiffer than I thought it would be . Definitely can not ** a candle out through this fabric. Extremely tightly woven. I know it was used as cloth mattress cover for those allergic to dust mites.
MICHAELS U (SAN RAFAEL, California)
August 12, 2020
We used the barrier cloth to cover some down cushions for one project and for storage bags for some chairs for a second project
Anne S (Corte Madera, California)
July 25, 2020
Kristy N (Scotia, New York)
May 16, 2020
The barrier cloth is excellent quality. Nice weave and works really well with cloth masks.
What is the pore size of the material?
While the weaver was unable to provide a precise "pore size", they were able to provide the following information: our organic cotton barrier cloth has a thread count of 560 in greige and approximately 10% more after finishing. Greige refers to an unfinished knitted or woven fabric that has not been dyed or bleached. The barrier cloth features approximately 400 ends per square inch and over 400 after finishing. The loom is extremely tight, making the barrier cloth very challenging to weave, as it must be created with air-jet weaving. The final process yields a densely woven fabric meant to guard against small particles and pests such as dust mites, allergens, and bed bugs.