Washable GOTS Organic Face Mask - ADULT
WLHORGADFMASK
$6.00


Sleep Safe NOW Pay Later!
?
✅Stock items ship in 48 hours, new ones are handmade in 3 - 6 days. STOCK LIST!
White Lotus Home is now offering Organic Cotton Alternative Face Masks in order to try and help! Handmade in the USA with love.
Our handmade organic cotton washable face masks use 2 layers of 100% Organic (GOTS) Cotton Barrier Cloth. We know that one layer helps, but ours has a slot in the face mask where you can insert/remove a filter.
There are also 2 elastic bands that go around your head OR, you can cut the elastics and use around your ears by tying them at your preferred comfort length. Also, you can easily adjust the straps to make them shorter or longer. You can make them shorter by tying a knot for a tighter fit. Make them longer by cutting the elastics, adding more elastic by hand tying more on each end, this would make them looser. The sizes we are sending is working for the majority, but these steps here do help!
Please know that we are gifting 10% of all masks sold to first responders and those affected! So, thank you very much for helping us help others.
The fact that barrier cloth is a tightly woven fabric that already helps protect
mattresses
,
pillows
,
duvet
,
toppers
and other bedding from dust and dust mites, should be an excellent protection to use to cover your mouth and nose. We are sure these are going to be a great addition for those of us that just can't help to touch our faces with our hands.
We are not experts at "Mask Making" but know that our customers love to use
GOTS Organic Cotton Fabrics
to help keep things clean and safe.
These masks are washable in cold or hot water and can be hand dried or placed in the dryer.
Timing: MASKS are shipping in 5-12 business days. Sorry, no RUSH Services available for MASKS.
ADULT size Face Mask measures 7.5" x 4"
Please see these short videos below for all we have learned so far about the masks we are making:
LATEST
FIRST
SPRAY TEST VIDEO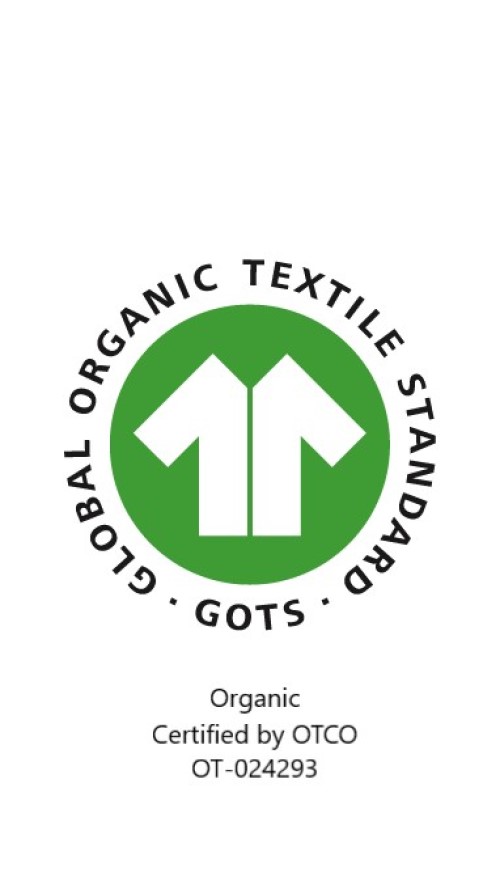 What do you think of this product?
Share your thoughts with the White Lotus Home community.
vandan k (Frisco, TX)
March 06, 2023
great masks larger size soft cotton
Oakleigh F (New Haven, CT)
November 20, 2021
Very thick, not a big fan of the design but keep them as spares
Lisa Z (Portland, Oregon)
September 05, 2021
So happy to have found these masks! I double mask now and feel comfortable and confident. Happy to have organic cotton too!
Carmen B (Norcross, Georgia)
June 22, 2021
The masks seem to have good quality.
L P (Cary, North Carolina)
November 25, 2020
Again, 4.5. See previous comments. You have a high quality product.
Dev C (Springfield, Oregon)
August 25, 2020
love the organic cotton, and the expertise behind choosing fabric that is tightly woven enough to block assorted tiny beasties in bedding. the elastic straps need to be adjustable, or more elastic, and more durable...
Patricia B (Trophy Club, Texas)
August 21, 2020
The mask seems to provide excellent protection due to no gaps at edges, no center seam puncturing fabric, and the tight weave of the fabric. My glasses sit on top of the upper portion of the mask, so there is absolutely no gap at the top. The bottom elastic strap can be angled upwards to wrap higher on the head which closes any potential gap under the ** toward my neck. I think the design is near perfection for people who want an all-in-one solution to the face mask need (no further layering needed in my opinion). I really think the accordion pleats adjust well to fit to a variety of face sizes and shapes, and this style has the advantage over contoured styles because contoured styles have puncture holes from the center seam.
Robert S (Santa Fe, New Mexico)
August 15, 2020
This product works well for me. A great improvement over the earlier version. Thanks
Irina D (Brookline, Massachusetts)
August 04, 2020
The masks are well sewn and substantial, yet it is practically impossible to breath through the two layers of thick cotton. All the air comes from the sides which undermines the purpose of the mask to filter.
Anne S (Corte Madera, California)
July 25, 2020
well made though bit "unfinished" look
Sanda B (Ashburn, Virginia)
July 22, 2020
The hybrid futon mattress is wonderful. ** on the foam side and a tiny bit softer on the latex side. I recommend it for guest rooms which is where I happen to have mine. I have been sleeping on the foam side (for 3 weeks twice already, so total of 6 weeks) due to social distancing from my husband when he has had to attend work in person. I prefer firm, so I've been sleeping on the foam side. I just flipped it to the latex side to trial sleeping on it that way and its definitely more forgiving on my shoulders which is nice, yet I still think I prefer the foam side for my back. The preference just depends on your body type and what is sore at that time I suppose, so thats why I love the two options. For sitting, the foam side is perfect. I am about to try sitting on it on the latex side to trial that this weekend when we close it back up.
This is my husbands favorite mask (and we've tried so many!). It's comfortable and the elastics make it easy to pull on & off.
A little awkward to put on but still quite good.
Arif D (Jersey City, New Jersey)
July 09, 2020
this mask does not require a filter. Good to use by medical crew as well as common users. Their mask is very comfortable because of quality of fabric and I recommend for nurses, doctors and paramedics.
Mike C (Long Valley, New Jersey)
June 29, 2020
It is really comfortable and it gives me peace of mind knowing that I am not constantly inhaling chemicals. I love the opening for the filter that I can put in myself. And these are washable. Great product!
Jolanta G (Newnan, Georgia)
June 16, 2020
Very well made and effective
Alexandra R (Cornwall, New York)
June 16, 2020
Jane M (New York, New York)
June 13, 2020
Jens & Marlys Wiegand in Oregon
April 29, 2020
These masks fit well and they are very comfortable. What a great idea to use organic cotton barrier fabric! We and our friends & clients appreciate a face protection that can be worn for hours and can be washed between uses. Thank you WLH, you rock.
Jill Caporlingua
April 12, 2020
These masks are perfect! The cotton is soft but washable and very durable. I can tell it will last through many more washings. Comfortable too. I love that they are donating masks to essential workers. It feels good to support a company with heart and soul. Thank you!