Need it Now? Review our QUICK SHIP items and receive same day shipping!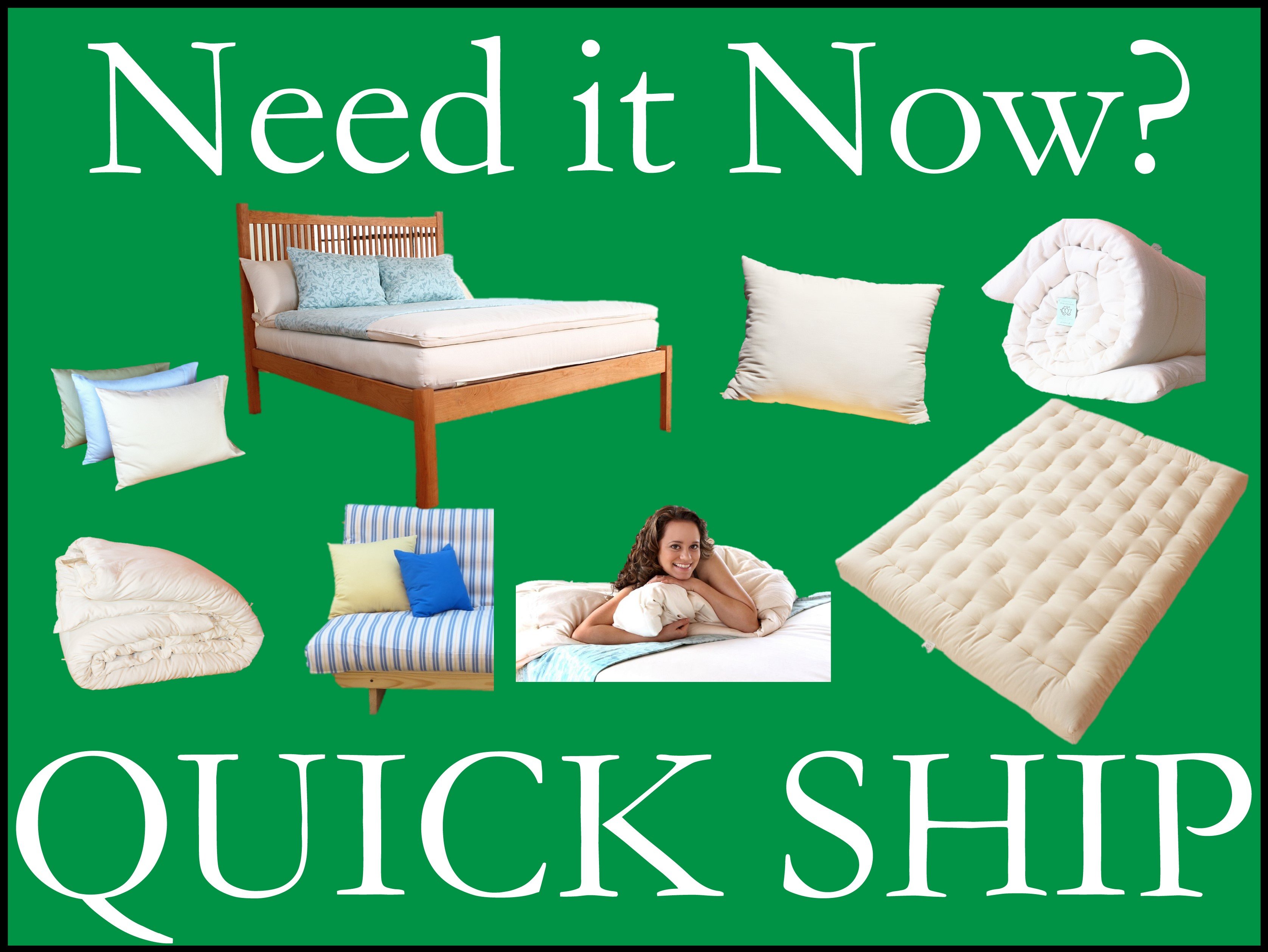 Email: info@whitelotushome.com
Phone: (877) 426-3623
Once they're gone, they're gone!
Contact us directly if you would like to take home our natural & organic bedding!
Want to lock in your order now? Send your payment, address and product(s) name to: LS@WhiteLotus.net!
IN STOCK CUSTOM & PREVIOUSLY DISPLAYED ITEMS AT 50% OFF MSRP no other discounts can be applied!
Updates are made live: this list represents items currently available & eligible for our Inventory Sale, these items can ship right away!