White Lotus Home Gift Guide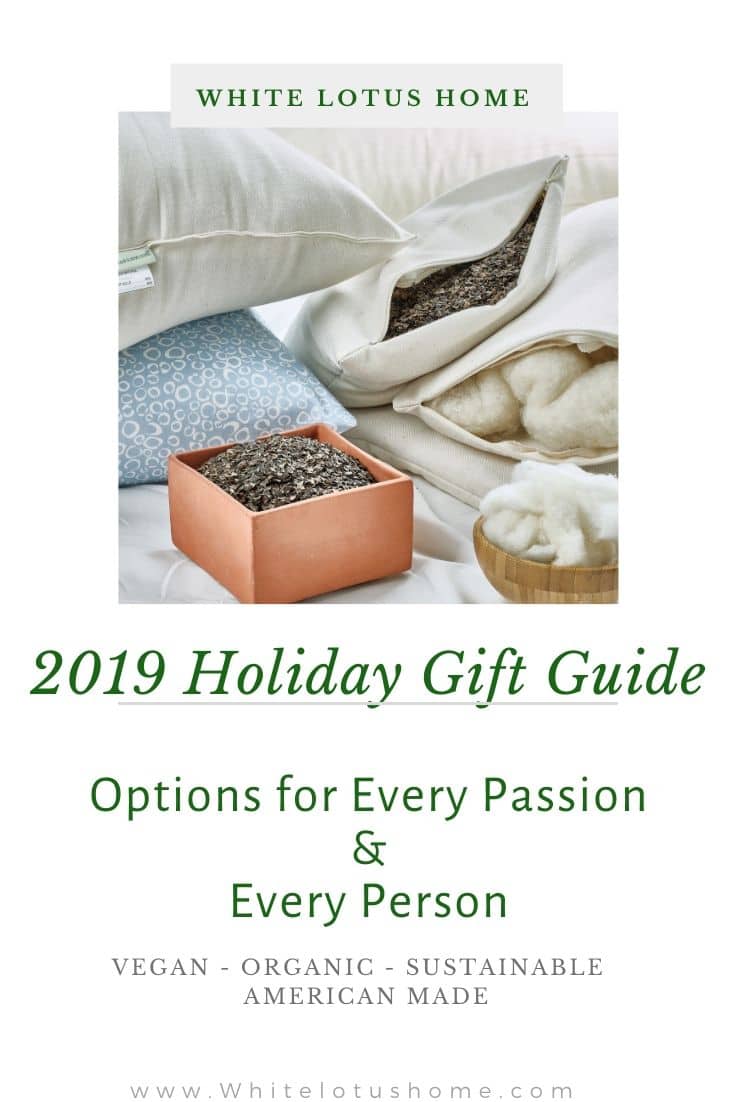 Which Type Are You?
Vegan? Eco-Conscious? Made in the USA Fan? New Mom or Dad? Frequent Flyer? Sweaty Sleeper?
Vegan 🌱
Kapok pillows: Why? Vegan & Sustainable alternative to down pillows, best for sleepers who want a super soft, fluffy pillow. Our best-selling sleep pillow!
Rx Non-Wool Mattresses: Why? Made with 100% GOTS-Certified organic cotton, our natural mattresses are free from flame-retardants, dyes, perfumes, and chemical processes.
Buckwheat neck rolls and pillows: Why? Buckwheat hulls are the shells derived from buckwheat plants.
Eco-Conscious ♻
Green Pillows that reduce cotton waste: Why? A more affordable option to our organic cotton products, our Green Cotton is grown in the United States.
Buckwheat pillows - sustainable and local: Why? We source sustainable buckwheat hulls and encase them in organic fabric to ensure our happy customers never come into contact with pesticides in their pillows.
Made in America Fan
Local US GROWN ORGANIC and GREEN Cotton! 🌱
Local US GROWN Buckwheat! ♻
Local US RAISED Sheep! 🐑
Local NEW JERSEY Handmade 🖐 Mattresses, Pillows & Bedding! GOTS CERTIFIED FACILITY - Buy Local!
New Mom or Dad 👶
Body Pillows: Why? Handmade from chemical free, natural fibers. Safe for MOM and Baby! Yes, dad may want one too!
Crib Mattresses Safe and Non Toxic: Why? No chemical fire retardants, no metals or springs, all natural.
Frequent Flyer ✈️
Travel pillows: Why? Small enough to take with you on an airplane or road trip. Made from our natural fibers and fabrics. Feel better when you travel.
And Don't Forget...
Sweaty Sleepers 😓
Wool Toppers, Duvets and Pillows: Why? Pure Wool is a natural temperature regulator. It wicks moisture away from you as you sleep and provides you the warmth you need on those cold nights! All White Lotus Home wool bedding items are handcrafted in New Jersey from organic cotton twill or sateen fabrics to give you a pure, entirely natural sleep! Oh wait there is more... Wool is also a dust mite repellent! Yes, keep those allergens away too!