Organic vs Green Mattress Pros & Cons!

As a continuation of the Mattress Pros & Cons! We would appreciate it if you share your own personal Mattress experience below!
The Difference Between a Green & Organic White Lotus Home Mattress?
All Dreamton & Vegan Mattresses are available in the Green Cotton or Organic Cotton options. Green Cotton is like buying fruits from a local farm while Organic Cotton is like buying fruits from Whole Foods Market and the likes.
It is where cotton gets its degree, GOTS-certified organic cotton is held to the highest standards for health and sustainability. The core of most of our mattress options are hand made of endless fluffy layers of 100% pesticide-free US-grown GOTS Certified organic cotton raised sustainably, from our farms to your bed. Pesticide and insecticide-free, 100% natural and biodegradable, safe for sensitive skin, firm, yet soft, consumes 91% less water to grow than regular cotton, and protects farmers from pesticide exposure.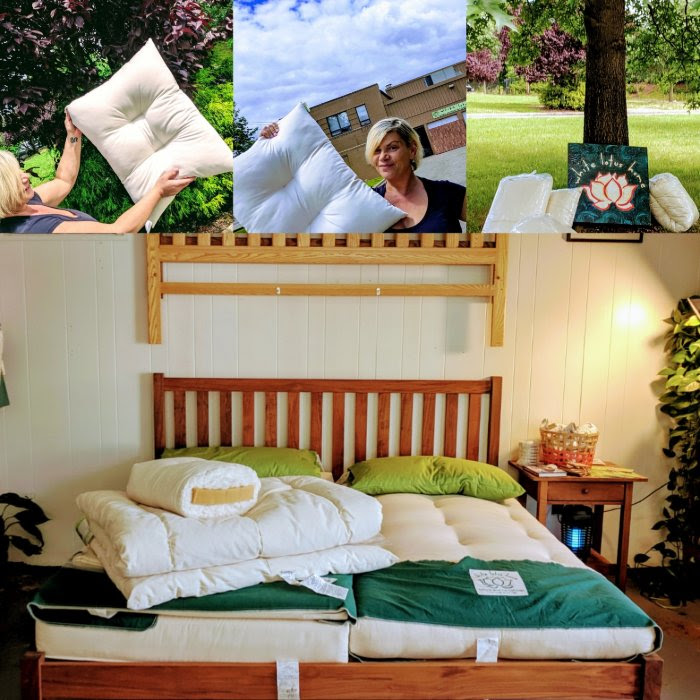 A more affordable option to our organic cotton, our conventionally grown Green Cotton is grown in the United States — it just isn't certified organic. This more affordable material is slightly firmer than organic cotton, but the real beauty is in what it doesn't have: NO dyes, NO perfumes & NO flame retardants. Grown by farmers right here in the US, Green Cotton is a fabulous cost-saving material that doesn't put you in contact with harmful chemicals typically found in cotton.
Questions?
Contact us today 1-877-426-3623 or 732-828-2111
EMAIL: INFO@WhiteLotusHome.com
TEXT: 732-352-3628