4 Harmful Toxins 🚫 You WON'T Find in Your GOTS Mattress! 🛏️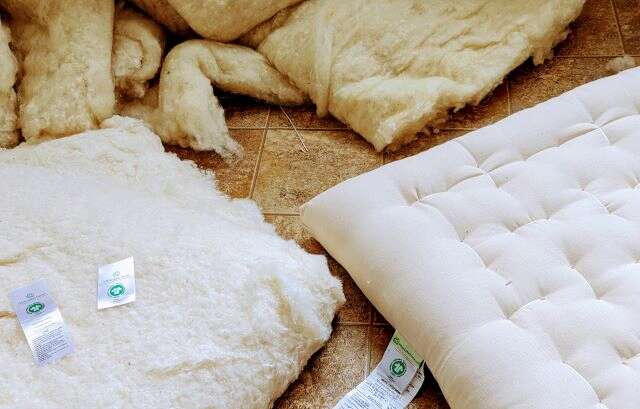 You've probably seen labels like "natural" or "eco-friendly" on products before, but the truth is, these terms don't necessarily mean that the product is entirely pure.
Since you'll spend roughly a third of your life on your mattress, you may want to be sure you're avoiding some common toxins that are lurking in many conventional mattresses, and with a GOTS certified product, you can do exactly that.
Here are 4 harmful toxins commonly found in conventional mattresses that you won't find in a GOTS certified one:
Propylene oxide and TDI (Toluene Diisocyanate) are chemicals used to make memory foam and polyurethane foam, which are increasingly popular in mattresses. Unfortunately, the CDC has announced that both these chemicals are associated with increased tumor risk in mice and rats. Although these findings have not yet been replicated in humans, the CDC recommends that we limit our exposure to them.
With GOTS certified products, you can be sure you're avoiding them.
Dimethylformamide (DMF) is a clear chemical with the faint smell of ammonia that is commonly used in chemical manufacturing, acrylic fiber spinning, and more. While it's been banned in the EU, it's still legal to use in the United States.
However, with a GOTS certified mattress, you can be sure your mattress was made without this toxin.
Benzene Benzene is a chemical commonly used in the creation of plastics, dyes, synthetic fibers, and more. Typically released through off-gassing, it can be found in polyurethane foams used in many types of mattresses, including memory foam and some hybrids or innerspring mattresses. The CDC's guide to benzene says that if you're exposed to small amounts of Benzene for a short period of time, it can cause dizziness, headaches, and even immune system dysfunction.
Choose GOTS certified sleep products to avoid this harmful toxin.
Polyols are chemicals used to create polyurethane foam which is a major component of most modern mattresses. Polyols are found in memory foam, hybrid mattresses, and even some innerspring mattresses. People who experience excessive exposure to polyols may experience allergic reactions like dizziness, headaches, nausea, and trouble concentrating.
You can sleep free from polyols when you choose GOTS certified products.