Want to Try Before You Buy? Here's how we can help.
We get it. A new mattress (and in some cases even a topper or pillow) can feel like a big investment, and with any investment often comes risk. You might be worried, thinking…
"What if I don't like my new mattress?"
"What if it's too soft or too firm?"
"I want a natural mattress, but I'm just not sure which one is right for me."
We've got great news! There are a couple of ways you can get to know our products before you buy.
Visit Your Local Showroom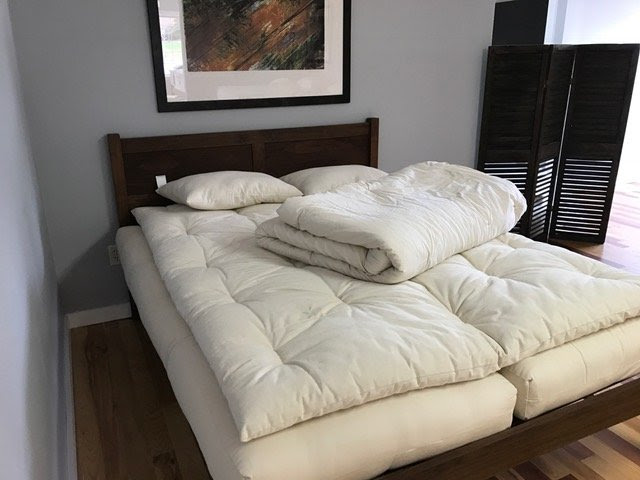 White Lotus Home products are now on display in 15 showrooms nationwide! You can find us as far west as Washington and Oregon, as far east as Vermont and New Jersey, and in a number of states in between.
Click here to see a full list of showrooms where WLH is available.
PLEASE NOTE: It's always best to email or call your local showroom before you visit to ensure they have the product you'd like to test out. They may not carry our entire line. Also, if they do not have the product you'd like to try, they can simply contact us and we'll rush a new floor display for them.
Schedule an
Appointment at our New Brunswick, NJ
Showroom
Come visit the very place where all the magic happens behind the scenes!
You can meet with us at our main location and try out any of our products by calling (732) 828-2111 or emailing info@whitelotushome.com to schedule your visit.
You can also make an appointment on our website.
Order
Samples!
For those who do not live near our showrooms, we offer both FREE samples and PAID samples of everything we handcraft in the USA. We send these out all the time and know that it makes it easier for our customers to make a better natural bedding decision.
Order your FREE or paid samples here.