10 Ways to Improve Sleep!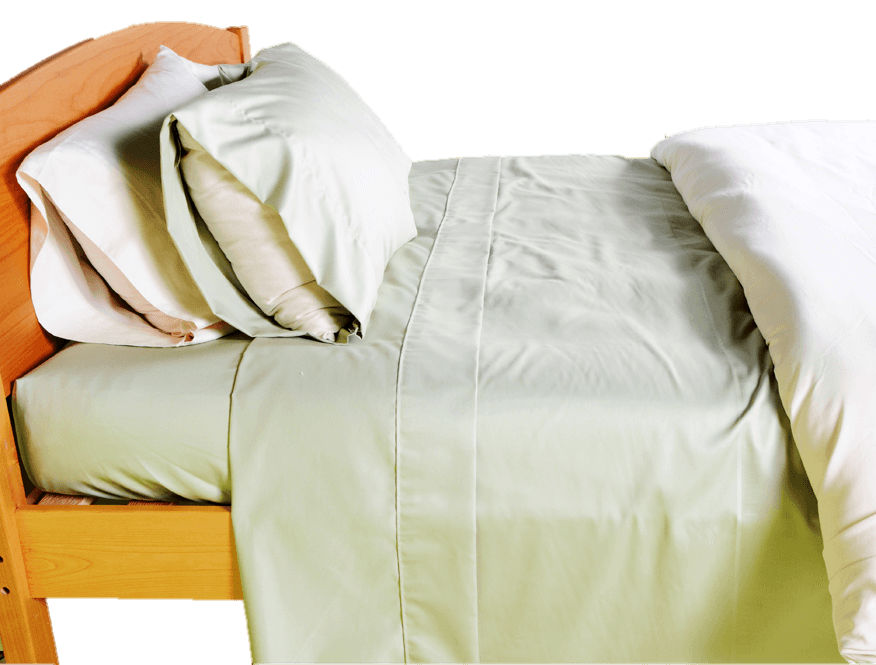 10 Ways You Can Get Better Sleep
It's 7:00 AM and your alarm goes off. It went off ten minutes ago, but you couldn't pull yourself out of bed. You still feel like you can't, so you hit the snooze button one more time, roll over, and pray your coffee maker was set correctly the night before so you can get some caffeine in your system ASAP.
Sound familiar? When it comes to modern day living, sleep can feel like a scarce commodity. We often go through our days already exhausted right off the starting line.
Sometimes improving the quality of your sleep means making a few lifestyle adjustments and taking a good look at what you're sleeping on every night. Here are 10 ways you can get back to giving your body and mind the rest they need to wake up feeling refreshed, rejuvenated, and ready to go in the morning.
Exercise


While exercise is a great way to help relieve any tension, stress, and anxiety that may be keeping you up at night, getting a good work out in can physiologically improve your sleep too. Exercise can trigger

longer periods of slow-wave sleep

which is the deepest and most restorative phase of sleep you can get each night. Still not enough to get you to the gym? Polls have found that people who exercise regularly, even if they don't get any

more

sleep than those who don't, actually report better quality of sleep which means they wake up feeling better than their non-exercising counterparts. Go break a sweat!




Find the Perfect Pillow


Do you wake up feeling like your neck is stiff in the middle of the night? Maybe your shoulder hurts from laying on it, and you toss and turn frequently. These problems can be solved by

finding the perfect pillow

. It may take a little experimentation before you find the right fit, but once you do, your body will thank you.




Clean Up Your Diet


It's probably not much of a surprise that the pizza you ate yesterday wasn't sitting well by the time you brushed your teeth before bed. Ditch inflammatory foods, sugar, and anything else that could be causing sleep disturbances like acid reflux and indigestion for a better rest.




Reduce Stress


Feeling a little worried about that project that's due early next week? From work to relationships to difficulties with finances, reducing stress is often easier said than done. You might have to think outside the box a little, but coming up with ways you can change your lifestyle to reduce stress can help rest your mind and relax your body when it's time for sleep.




Cut The Caffeine


No one wants to hear that they should give up their morning java, especially if they're already feeling like they need a jump start. But if you're having sleep trouble, it's important to consider reducing your caffeine consumption, particularly

within 6 hours of bedtime

. You might not notice a difference right away, but if you dodge caffeine for a few days, you'll probably find you're sleeping better.




Use a High-Quality, All-Natural Mattress


Cheaping out on your mattress purchase means you could be cheating yourself out of some invaluable, high-quality sleep time. When shopping for a mattress, it's important to find one that's made from

all-natural materials

so that you can avoid any off-gassing from petroleum-based foams that can smell harsh and reduce your sleep quality. To top it off, synthetic fibers like memory foam and polyester make it harder for our bodies to regulate their temperatures. Shoot for mattresses and toppers made out of natural fibers like ecofoam, natural latex,

cotton and wool

so you can sleep easier and more comfortably.




Consider a Weighted Blanket for Anxiety


If anxious thoughts are keeping you up at night, a weighted blanket might be the perfect fit for you. Weighted blankets work by providing deep pressure touch stimulation without uncomfortable restriction. The deep pressure from the weight of the blanket causes the body to produce serotonin and endorphins all night long while you sleep. Serotonin and endorphins are necessary to help us feel relaxed and calm.




Say Goodbye to Screen Time Before Bed


Studies have found

that people who use phones, iPads, light-emitting eReaders and other similar devices at bedtime take longer to fall asleep and have disrupted circadian rhythms. If you're going to read before bed to relax, stick to books and ditch the screen.




Keep Your Bedroom Cool




Don't make it so cold that you're uncomfortable, but research suggests sleeping in cooler environments as low as

66 degrees

can help you sleep better.




Reduce Clutter in Your Bedroom


Marie Kondo, author of

The Life-Changing Magic of Tidying Up,

says "A messy room equals a messy mind". If your sleeping space is cluttered and full of distractions, you might have trouble relaxing and getting to sleep. Clear the clutter and see what happens!
Sleep is something that directly impacts your life every day. Keep up to date on all the latest and greatest tips for getting the best sleep by subscribing to our newsletter here!